If you are searching for how citizens of France can enter Brazil during Coronavirus, then you came to the right place. Citizens of France need to fill a health declaration form to enter Brazil. It is somewhat similar to a Visa, but it is not a replacement for a visa.
Health declaration form is an additional form that is essential for travel. Get the travel documents processed in time through iVisa.com.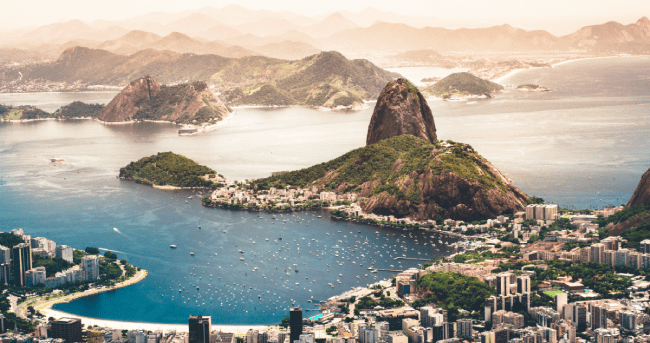 Spend a little time on this article because it tells you what you want exactly! Truly give you information on the travel health declaration form and the required PCR COVID-19 test to get you there. Hearing so and so…you might be confused about how to get these documents on to your time before travel. iVisa.com is here to help you, to have all your documents done and verified to move you easily to Brazil.
So please start your application soon with iVisa.com. Hurry!
HOW CAN I GET MY HEALTH DECLARATION WITH IVISA.COM?
Visit the application page.
You fill out some basic information about yourself and your trip.
Select a processing speed.
Our experts review your application and let you know if there are any problems. Receive your document via email.
Print or display your travel.
Document at the airport.
Save time and apply in advance through iVisa.com to process your document in time. By the time you reach the airport, you will have the required travel documents processed and ready for use.
Read further for more information on how citizens of France can enter Brazil during Coronavirus.
Start your health declaration form with iVisa.com.
Frequently Asked Questions
Do I need a COVID vaccine or vaccination certificate to enter Brazil?
Yes- all visitors aged 12 and older arriving in Brazil by air and land must show proof of full vaccination. Unvaccinated Brazilian nationals and residents can enter the country but are subject to quarantine requirements. Check the quarantine FAQ to learn more.
Since information may change quickly, we advise you to follow up on the latest Brazil travel updates and/or contact your local embassy.
Approved vaccines: Any WHO-approved vaccination course completed at least 14 days prior to arrival in Brazil.
Do I need to take a PCR test before traveling to Brazil?
COVID test prior to arrival: PCR within 72 hours or a negative COVID-19 antigen test taken within 24 hours.

COVID test after arrival: Unvaccinated travelers need a negative PCR or antigen test on day 5 to end quarantine.

COVID test exemptions: All children under 2 and children under 12 who are traveling with an adult holding a negative COVID-19 test result.
Do I have to quarantine when I get to Brazil?
Quarantine requirements: 5 days for unvaccinated travelers and 14 days for all Brazilians and residents who have spent time in South Africa, Eswatini, Lesotho, Namibia, Botswana or Zimbabwe in the 14 days prior to arrival.
Quarantine testing: Unvaccinated travelers must take a PCR or antigen test on day 5 and obtain a negative result to officially end their 5 day quarantine.
WHO ALL ARE EXEMPTED FROM LAND RESTRICTIONS ON BRAZIL?
The following categories are exempt from the land border entry restrictions
Brazilian citizens, born or naturalized
Permanent residents of Brazil
National Immigration Registry Card Holders (Registro Nacional Migratório – RNM)
Foreign professionals employed by a non-governmental aid organization recognized by the Brazilian government.
Foreign officials, such as diplomats, accredited by the Brazilian government, and their eligible family members.
Spouse, domestic partner, son or daughter, father or mother, or caregiver of a Brazilian citizen.
Any person whose entrance into Brazil is deemed by the government to be in the public interest.
Travelers in transit in one of the following categories: Cargo delivery; Passengers required to disembark from aircraft for refueling or repairs; Flight crews.
Get more helpful and updated information from iVisa.com on how citizens of France can enter Brazil during Coronavirus.
DO CITIZENS OF FRANCE REQUIRE A VISA TO BRAZIL?
No. Citizens of Brazil do not need a Visa to enter Brazil. Click here to check your travel requirements and learn how citizens of France can enter Brazil during Coronavirus.
Getting a Health declaration form isn't a replacement for a visa. Definitely, you require a visa and will be asked by the immigrant officers at the airport.
WHAT ARE YOUR EXPENSES AND TIME?
A health declaration form is a mandatory document to enter Brazil. You need to provide basic information to fill the application form and choose a processing time.
Here are the processing options available with iVisa.com:
Standard Processing (

USD 20.00

): It'll process your document in 1 day (

USD 20.00

) for the least expensive price.
Rush Processing (

USD 35.00

): By choosing this alternative, you'll just have to wait a few hours (

USD 35.00

), but the price will be a bit more expensive.
Super Rush Processing (

USD 60.00

): The processing rate is the fastest (

USD 60.00

), but it has the most expensive price.
WHAT ARE THE STEPS TO BE FOLLOWED ON APPLYING WITH IVISA.COM?
We have a simple and secure application form so you can save a lot of time for your trip. That's why we advise you to apply through iVisa.com and get the travel requirements in time. You can also visit iVisa.com to learn how citizens of France can enter Brazil during Coronavirus.
You just need to follow these steps to complete the application process:
First, go to the application page, fill the information required, and choose the processing time.
Second, you have to verify your basic details to avoid mistakes and then pay for the service with your favorite payment method, which can be your PayPal account or your credit/debit card.
Third, finish the process by uploading the documents and sending the online form.
You can contact our customer support team if you need any help.
WHICH IS THE INFORMATION REQUIRED TO GET THE HEALTH DECLARATION FORM?
The online application form we created is easier than other websites because you don't need to spend much time on complicated questionnaires. It is short and straightforward, which is why it only takes a few minutes to complete.
However, you need to provide a few documents for that. the good thing is that these documents aren't hard to find, and you probably have part of them:
You need your passport with a valid 6-month validity.
You also need a valid email address.
A credit/debit card or a PayPal account to pay for the fees.
HOW SAFE IS IVISA.COM TO APPLY FOR A HEALTH DECLARATION FORM?
iVisa.com extends an up-to-date technology that secures your details and our team has years of experience in handling Health declaration. They know the importance of security and privacy to maintain a quality work standard.
That's why many clients have trusted us, and you can see that in our reviews.
iVisa.com's online form is an easy pathway to access your requirements in hand to enter Brazil during these pandemic conditions on time. You can complete the application form in your desired language and our team of experts will take care of the rest.
WHICH IS THE BETTER WAY TO KNOW MORE DETAILS ON IVISA.COM?
You can contact iVisa.com's customer support service team, if you still have questions in mind about this document, or even if you want to learn how citizens of France can enter Brazil during Coronavirus.
There's more information available on iVisa.com's webpage.
Start your application through iVisa.com.