If you are searching for *how citizens of the United Kingdom can enter Brazil during coronavirus, you came to the right place. You can trust iVisa.com to provide valid and updated information about travel requirements.
It is now mandatory to have a negative PCR COVID-19 test result and a Health Declaration Form to enter Brazil.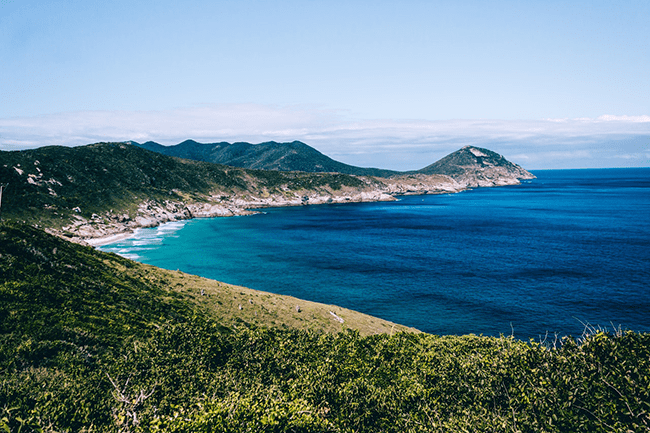 iVisa.com is here to help you get the Health Declaration Form in time. It is a 100% online application process. The Health Declaration Form does not replace a visa.
Citizens of the United Kingdom require a Health declaration form and Corona negative PCR-test certificate to enter Brazil. Every foreign visitor also needs to have this as a part of the travel requirements. iVisa.com helps to get you the Health Declaration document before travel.
Please click here and make the right choice to get your needs done faster.
Frequently Asked Questions
HOW CAN I GET MY HEALTH DECLARATION WITH IVISA.COM?
Visit the application page.
You fill out some basic information about yourself and your trip.
Select a processing speed.
Our experts review your application and let you know if there are any problems. Receive your document via email.
Print or display your travel.
Document at the airport.
Apply in Advance
One of the benefits while applying through iVisa.com is that you don't need to waste time filling the application at the last minute. Apply in advance and our team will process and deliver the travel documents in time.
Another benefit is that you can fill the application process in your language of choice. We are well aware of the current situation, but travel is still possible. See the FAQ section for more information on how citizens of the United Kingdom can enter Brazil during coronavirus.
Fill the Health Declaration Form now.
IS ITS MANDATORY FOR UK CITIZENS TO HAVE NEGATIVE PCR COVID-19 REPORTS AND HEALTH DECLARATION FORM?
Yes. In addition, with effect from 30th December 2020, anyone traveling to Brazil by air needs to present to the airline company at check-in documentary evidence of a negative PCR test for COVID-19 taken within 72 hours of boarding in English, Spanish, or Portuguese.
As well as all travelers to Brazil are required to complete a Travelers Health Declaration form within 72 hours of boarding. This can be done online through Ivisa.com forms, and lack of these can affect your travel or can deny.
Start your application with iVisa.com and learn how citizens of the United Kingdom can enter Brazil during coronavirus.
Do I have to quarantine when I get to Brazil?
Travelers who have been in the United Kingdom, South Africa, India at any time in the 14 days before arrival are required to quarantine for 14 days. Quarantine is not necessary for travelers from other locations, however, you must adhere to the country's safety protocols like wearing a mask, social distancing, and applying for Brazil Traveler's Health Declaration before your arrival.
IS IT REQUIRED TO SUBMIT VISA OR ETDS FOR CITIZENS OF UK, IF THEY HAVE TRAVEL HEALTH DECLARATION FORM?
Yes. You need to have a visa or ETDs are also taken into considerations as this health declaration form does not replace those. UK Emergency travel documents (ETDs) are accepted for entry, airside transit, and exit from Brazil. Your ETD must be valid for a minimum period of 6 months from the date of entry into Brazil.
Apply with iVisa.com and see how citizens of the United Kingdom can enter Brazil during coronavirus.
ARE CHILDREN EXEMPTED FROM NEGATIVE PCR TEST REPORTS?
All children under the age of 2 are exempt from the requirement to present a negative test. Children under the age of 12 who are accompanied by an adult(s) who have proof of a negative test are also exempt.
For information on how citizens of the United Kingdom can enter Brazil during coronavirus, visit iVisa.com's webpage.
ARE THERE ANY RESTRICTIONS ON TRAVEL BY SEA AND LAND AT BRAZIL?
The Brazilian government has also imposed a ban on foreigners disembarking in any port or other maritime location on Brazilian territory, regardless of their nationality. The restriction does not apply to resident foreigners and foreign spouses, children, parents, or custodians of a Brazilian national. There are also restrictions on the land.
Follow this link for more updates on how citizens of the United Kingdom can enter Brazil during coronavirus.
WHAT ARE YOUR ENROLLING TIME AND FEES?
Health Declaration Form is an important document to travel to Brazil. The Health Declaration may be free, but our application form is 100% digital and easy to fill in. iVisa.com provides an opportunity to get your Health Declaration via email.
No need to deal with the embassy. We do it for you, so save you don't lose valuable time. For its services, iVisa.com charges a small fee.
We can offer you three processing times, and you can choose any of them:
Standard Processing (

USD 20.00

): It'll process your document in 24 hours (

24 hours

) for the least expensive price.
Rush Processing (

USD 35.00

): By choosing this alternative, you'll just have to wait a few hours (

8 hours

), but the price will be a bit more expensive.
Super Rush Processing (

USD 60.00

): It is the fastest option available (

4 hours

) with iVisa.com, but it has the most expensive price.
WHAT ALL ARE THE ESSENTIAL THINGS TO BE FOLLOWED ON APPLYING WITH IVISA.COM?
We created an easy-to-use application form so you can save a lot of time for your trip. That's why we advise you to iVisa.com to apply for your travel to Brazil.
You can also visit iVisa.com's website to learn how citizens of the United Kingdom can enter Brazil during coronavirus.
The steps to follow aren't difficult; you only need to do the following:
First, fill in the information required and choose the processing time.
Second, you have to verify your basic details to avoid mistakes and then pay for the service with your favorite payment method, which can be your PayPal account or your credit/debit card.
Third, finish the process by uploading the documents and sending the online form. You can contact the iVisa.com's customer support team if you need any assistance.
WHAT ALL MANDATORY REQUIREMENTS TO BE SUBMITTED TO GET THE APPLICATION DONE COMPLETELY?
The online application form we created is easier than other websites because you don't need to spend much time on complicated questionnaires. Ours is short and straightforward, which is why it only takes 15 minutes to complete.
However, you need to provide a few documents for that. The good thing is that these documents aren't hard to find, and you probably have part of them:
You need your passport with 6-month validity.
You also need a valid email address.
Payment method a credit/debit card or a PayPal account to pay for the fees.
WHY TO APPLY WITH IVISA.COM?
iVisa.com offers a speedy, simple, and secure application form. It is an easy, traveler-friendly application process. Usually 100% online and with clear instructions which is much less complicated than dealing with foreign governments. Your personal information is with iVisa.com.
It offers world-class data centers and state-of-the-art methods for securing user accounts and information. Your credit card info will never be exposed to any government websites.
HOW CAN WE GET MORE DETAILS IF I HAVE ANY UNRESOLVED ISSUES?
You refer to iVisa.com's site to have more information about how citizens of the United Kingdom can enter Brazil during coronavirus.
If you need any help, you can contact our customer service team. You may also look into our feedback pages to get an idea of how customers feel about us.
Our team ensures you 24/7 service times and will be available to provide you the secure and safe services.