Are you traveling to Bulgaria during this pandemic? Do you know about the Bulgaria digital COVID certificate? You must apply for a Bulgaria Digital COVID certificate before your travel date. Also, you need to apply for a Health Declaration Form two days prior to your departure date.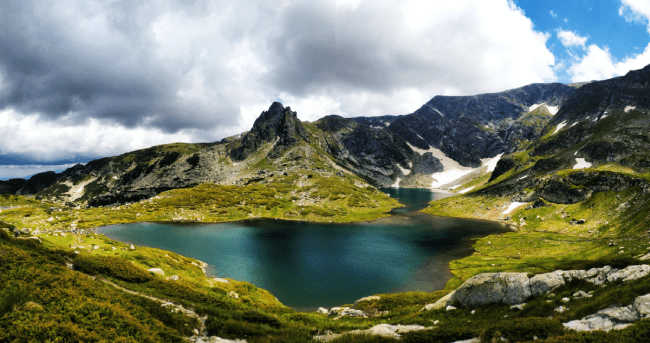 To obtain a Bulgaria digital COVID certificate and Health Declaration Form, you can take advantage of the unrivaled services of iVisa.com. We have a team of experts who are available 24/7 to assist our customers at every step of the application.
What is the procedure of obtaining a Health Declaration Form with iVisa.com?
To apply for a Health Declaration Form with iVisa.com, you need to follow an easy procedure:
Fill out an application form available on our webpage with the essential details
Select the processing speed based on your travel plans
Get a review on your application by our experts and make changes accordingly
Obtain your document via email and print it
You can get your document from the comfort of your home in the most relaxed way with us.
What is the need of applying in advance?
Applying in advance is needed as you can get a perfect error-free document on time without any rush. We just need your travel dates and we will get your document ready by then even if you don't remember it.
To learn more about the Bulgaria digital COVID certificate, you can go through the following questions and answers:
Frequently Asked Questions
What do you mean by a Bulgaria digital COVID certificate?
The European Union has introduced a new travel document considering growing cases of Coronavirus. You must have a Bulgaria digital COVID certificate to enter the country hassle-free and stress-free. This document asks about your vaccination status, Coronavirus recovery status, and the negative test report for Coronavirus. Along with this document, you must have a Health Declaration Form to provide your current health conditions.
Which countries are on Bulgaria's red list?
Red list countries are Afghanistan, Andorra, Austria, Bangladesh, Barbados, Belgium, Belize, Bhutan, Bolivia, Botswana, Brazil, Brunei, Chile, Costa Rica, Croatia, Cuba, Cyprus, the Czech Republic, Denmark, Dominican Republic, El Salvador, Estonia, Eswatini, Fiji, Georgia, Germany, Greece, Grenada, Guatemala, Hungary, Iceland, Ireland, Kyrgyzstan, Latvia, Lesotho, Lichtenstein, Lithuania, Luxemburg, Maldives, Monaco, Mongolia, Montenegro, Mozambique, Myanmar, Namibia, the Netherlands, Norway, Oman, Panama, Paraguay, Poland, Romania, Saint Kitts and Nevis, San Marino, Serbia, Seychelles, Singapore, Slovakia, Slovenia, South Africa, South Korea, Sri Lanka, St. Lucia, Suriname, Switzerland, Tajikistan, Tanzania, Trinidad and Tobago, Turkmenistan, the United Kingdom of Great Britain and Northern Ireland, Ukraine, Uruguay, Zambia, Zimbabwe.
Travelers cannot enter Bulgaria from red zone countries for tourism purposes.
Can I get some information about the processing fee and time for the application for a Health Declaration Form?
Yes, you can get an idea about the processing fee and time for the application for a Health Declaration Form:
Standard Processing Option (

USD 20.00

-

24 hours

): Pay a standard price to get your document in an average time.
Rush Processing Time (

USD 35.00

-

8 hours

): Pay a bit higher price to obtain your document a bit faster.
Super Rush Processing Time (

USD 60.00

-

4 hours

): Pay the highest price to receive your document in the shortest possible time.
Do I need to have certain items for the application for a Health Declaration Form?
Yes, you must have certain items to apply for a Health Declaration Form:
A scan of your valid passport.
An email address.
A way to pay like a credit/debit card or a PayPal account.
Is iVisa.com a reliable option?
Yes, iVisa.com is a reliable option as we assure the safety of your confidential data with our advanced security systems.
How can I clear my doubts?
You can clear your doubts by visiting our website or contacting our Customer Care Executives.
iVisa.com Recommends
Bulgaria is a beautiful country with lots of attractions to see and explore. This country has something for everyone. You must add Sofia, the capital of Bulgaria to your travel itinerary. Visiting Sofia is a perfect way to explore numerous ancient churches, cathedrals, municipal buildings, modern museums, city parks, art galleries, and boulevards. The major attractions of this city are South Park, the National Museum of Military History, Alexander Nevsky Cathedral, Boyana Church, Saint Nedelja Church, and Ivan Vazov National Theatre.
Another amazing destination that you cannot miss during your trip to Bulgaria is Bansko. This is a stunning place for skiing in Bulgaria. This destination is popular among tourists for nightlife, ski restaurants, spa, and the Bansko Jazz Festival that takes place every year. You must not leave this destination without seeing Todorka, Vihren Peak, Kutelo, and Bansko Gondola Ski Lift. For beach lovers, visiting Sozopol is a great choice. You can visit St. Ivan island, St. Thomas island, and the castle of Ravadinovo. Get your application form here!