Visa Policy for Bulgaria
The Bulgaria visa policy determines all the measures any traveler entering Bulgaria should check before a trip. It states what nationalities could require a visa for Bulgaria and which ones have free entry. Aside from the traveler's citizenship, other characteristics could be essential for the type of visa anybody needs for Bulgaria, such as length of stay, and purpose.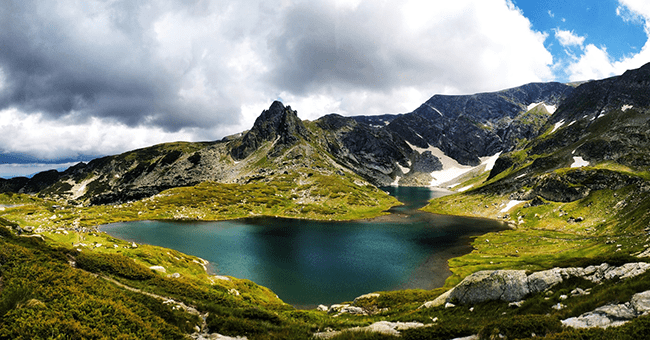 Bulgaria has been a member of the European Union since 2007. Therefore, Bulgarian Immigration follows a few guidelines dictated by the European Union. In other words, most countries in the European Union have the advantage of entering Bulgaria freely. However, it must be said that Bulgaria isn't a member of the Schengen zone. Still, the country may join soon and adapt to all the Schengen immigration policies, including the ETIAS system. This system provides electronic authorizations for travelers who are exempt from the Schengen Visa. In other words, it makes entry to this part of Europe much easier. As soon as Bulgaria enters the Schengen zone, the Bulgaria visa policy will be updated with the latest information for your review.
Besides, we can confirm that the Bulgarian Government allows free entry to anybody with a Schengen Visa. The maximum stay is 90 days within a 6-month period. It's the same case if you have a valid visa or residence permit from Romania, Cyprus, and Croatia. You will have free access to Bulgaria.
In terms of other nationalities, you may need to have a national visa to enter Bulgaria, which means you need to go to a Bulgarian Embassy or Consulate to get it. The Bulgarian Government offers short-term visas. These visas are usually for travelers who only do tourism activities or business. Check out the Bulgaria visa policy for all the details you need.
If you're looking to live and work in Bulgaria, you will need to have a Bulgaria D Visa. This type of visa is also known as a long-stay visa. For this travel authorization, you need to have a residence permit or employment in Bulgaria.
Keep checking more details about the Bulgaria visa policy in the following lines.
Tourist Visa Policy for Bulgaria
If you want to visit Bulgaria for tourism purposes, you need to check short-term stay visa type C for the purpose of a planned visit. Although this visa isn't only for tourism, it works for this reason, as well.
In case you're traveling for tourism, you have two alternatives for the trip:
Unorganized/individual tourism
Organized/individual tourism
In either case, you will need to have all the required documentation proving you're in the country for tourism purposes. You need to contact a Bulgarian embassy or consulate to check how you will acquire your tourist visa for Bulgaria.
Remember that the Bulgaria visa policy details all you need for your next trip to Bulgaria. Continue checking more about it next.
Short-stay Visa for Bulgaria
As mentioned, if your nationality belongs to the group of countries that need a visa to enter Bulgaria, you need to have the following requirements for your visa:
Valid Passport. Your passport should have a minimum validity of 3 months after your departure from Bulgaria, have at least two blank pages, and shouldn't be older than 10 years.
Copies of the pages in your passport where your personal information appears.
A passport-size photo in color.
Proof of funds to cover your stay in Bulgaria (EUR 50 per day or a total of EUR 500), or receipts of your accommodation details or travel itinerary, or an invitation from a Bulgarian national confirming the coverage of your stay.
Flight tickets or the funds to leave the country.
Insurance policy with a minimum coverage of EUR 30,000.
We recommend applying for this visa at least three months in advance so you can have it on time for your trip. Still, the processing time for the short-stay visa is 15 calendar days.
Continue learning about the Bulgaria visa policy and confirm what are the entry requirements for your nationality.
We have detailed all the countries that need to apply for a short-stay Visa to enter Bulgaria:
Afghanistan
Algeria
Angola
Armenia
Azerbaijan
Bahrain
Bangladesh
Belize
Benin
Bhutan
Bolivia
Botswana
Burkina Faso
Burundi
Cambodia
Cameroon
Cape Verde
Central Africa Republic
Chad
China
Comoros
Congo (Dem. Rep.)
Congo (Rep.)
Cuba
Djibouti
Dominican Republic
Ecuador
Egypt
Equatorial Guinea
Eritrea
Ethiopia
Fiji
Gabon
Gambia
Georgia
Ghana
Guinea
Guinea-Bissau
Guyana
Haiti
India
Indonesia
Iran
Iraq
Ivory Coast
Jamaica
Jordan
Kazakhstan
Kenya
Kosovo
Kuwait
Kyrgyzstan
Laos
Lebanon
Lesotho
Liberia
Libya
Madagascar
Malawi
Maldives
Mali
Mauritania
Mongolia
Morocco
Mozambique
Myanmar
Namibia
Nauru
Nepal
Niger
Nigeria
North Korea
Oman
Pakistan
Palestinian Territory
Papua New Guinea
Philippines
Qatar
Russia
Rwanda
Sao Tome and Principe
Saudi Arabia
Senegal
Sierra Leone
Somalia
South Africa
Suriname
Sudan
Swaziland
Syria
Tajikistan
Tanzania
Thailand
Togo
Tunisia
Turkey
Turkmenistan
Uganda
Uzbekistan
Vietnam
Yemen
Zambia
Zimbabwe
Also, you must have your Travel Declaration before you enter Bulgaria. This mandatory document allows authorities to know all about your current health condition.
Other Visa Information for Bulgaria
According to the Bulgaria visa policy, the short-stay visa isn't only for tourism. You can have other reasons to enter Bulgaria for a short period. In this case, you will need to comply with all the requirements mentioned. As well, we will explain the other motives for this type of visa and the required documentation:
Private visit. An invitation declaration for a private visit.
Business. An invitation declaration for a business visit.
Cultural Exchange. An invitation letter from the Ministry of Culture or local authority.
Sport. An invitation letter from the Ministry of Youth and Sport. Also, a sports club could invite you.
Medical treatment. Documentation from the medical facility, clinic, or hospital stating the procedures for your treatment.
The Bulgarian Government requests that the invitation declarations must be signed by a public notary or a notary judge. Always check in advance the requirements for your visa with the Bulgaria visa policy.
On the other hand, you can opt for Visa A for airport transit or Visa D for a long stay. This will depend on your plans when traveling to Bulgaria. The Type D visa requires a mandatory interview at the Bulgarian Embassy or Consulate.AnFBI check is also required before the application. The processing time for the type D visa is 35 calendar days.