Visa Policy for Burundi
Exploring Burundi means you need to do some research on the Burundi visa policy to find out whether you need a visa or not. A visa is an authorization that provides access to the country without any issues. In this case, we will check what the Burundi visa policy says about acquiring a visa.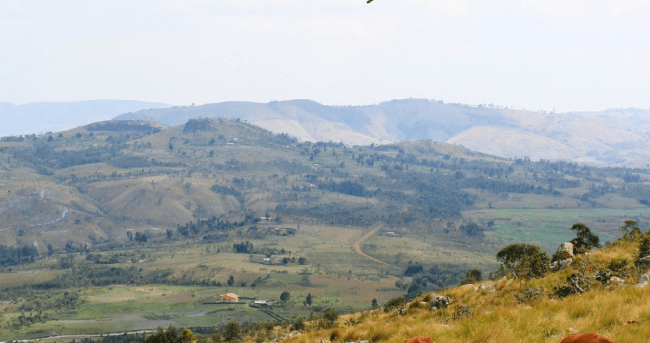 In general terms, Burundi is one of the most restrictive countries in the world. In other words, it doesn't allow free access to most countries, and it puts a few restrictions on most nationalities. Currently, only 6 nationalities located in Africa can enter Burundi. These countries are the Democratic Republic of Congo, Kenya, Rwanda, South Sudan, Tanzania, and Uganda. For these countries, the Burundi visa policy specifies that travelers don't need to apply for a visa. Still, you should check if you need any other documentation besides a valid passport.
If your country hasn't been mentioned, you will likely need to apply for a visa to enter Burundi. In this case, you need to head to the nearest embassy or consulate to check what paperwork you will need. If you're located in Europe, the only Burundi embassy you will find is in Belgium.
Until 2015, the Burundi Government provided visas on arrival at the Bujumbura International Airport. However, this situation has changed, and now travelers that don't belong to visa-free countries need to have a visa in advance. Nowadays, citizens with diplomatic passports, an entry authorization letter by authorities in Burundi, and nationals from some African countries with passports issued by COMESA can have the visa on arrival. In other words, any traveler who would like to visit Burundi for tourism purposes can't apply for a visa on arrival.
Among other exceptions, in case you have a diplomatic passport from Turkey, Brazil, China, and Russia, you don't need to apply for a visa. Still, you must review the specifics for these cases.
The Burundi visa policy has all the details you need for your next trip to Burundi. Keep checking more in the following lines.
Tourist Visa Policy for Burundi
Burundi Immigrations provides two types of visas: tourism visas and business visas. In this case, we will focus on the tourist visa. A traveler with a tourist visa can do tourism activities in Burundi without any problems.
Remember that most countries will need to apply for a tourist visa to enter Burundi, as only 6 nationalities can enter the country without this paperwork.
Keep checking the Burundi visa policy for further advice about your tourist visa.
Tourist Visa for Burundi
Burundi is an excellent destination for tourism activities. You can take a tour and visit this marvelous country. Burundi Immigration offers a tourist visa for all nationalities that don't have free access to the country.
If you want to visit Burundi for tourism purposes, you will need to gather the following requirements:
Passport. The validity of your passport must be 6 months and it should have at least one blank page. Your passport must be in good condition.
Photos. You must acquire two passport photos in color with a white background. It must be 2x2 inches, and it must show a neutral expression.
Two Visa Application Forms. Don't forget to sign them.
Travel itinerary. Show a round-trip ticket.
Yellow Fever vaccination certificate.
Hotel reservation document.
After you have all the documentation, you need to head to the closest Burundi embassy or consulate and go through the visa process. Burundi authorities will confirm how long it will take to provide a final answer. Learn more details about the Burundi visa policy with us.
Check the countries that need to apply for a tourist visa to Burundi:
Afghanistan
Albania
Algeria
Andorra
Angola
Antigua and Barbuda
Argentina
Armenia
Australia
Austria
Azerbaijan
Bahamas
Bahrain
Bangladesh
Barbados
Belarus
Belgium
Belize
Benin
Bhutan
Bolivia
Bosnia and Herzegovina
Botswana
Brazil
Brunei
Bulgaria
Burkina Faso
Cambodia
Cameroon
Canada
Cape Verde
Central Africa Republic
Chad
Chile
China
Colombia
Comores Islands
Congo (Rep.)
Costa Rica
Croatia
Cuba
Cyprus
Czech Republic
Denmark
Djibouti
Dominica
Dominican Republic
Ecuador
Egypt
El Salvador
Equatorial Guinea
Eritrea
Estonia
Eswatini
Ethiopia
Fiji
Finland
France
Gabon
Gambia
Georgia
Germany
Ghana
Greece
Grenada
Guatemala
Guinea
Guinea-Bissau
Guyana
Haiti
Honduras
Hong Kong
Hungary
Iceland
India
Indonesia
Iran
Iraq
Ireland
Israel
Italy
Jamaica
Japan
Jordan
Kazakhstan
Kiribati
Kosovo
Kuwait
Kyrgyzstan
Laos
Latvia
Lebanon
Lesotho
Liberia
Libya
Liechtenstein
Lithuania
Luxembourg
Macao
Madagascar
Malawi
Malaysia
Maldives
Mali
Malta
Marshall Islands
Mauritania
Mauritius
Mexico
Micronesia
Moldova
Mongolia
Monaco
Morocco
Montenegro
Mozambique
Myanmar
Namibia
Nauru
Nepal
Netherlands
Nicaragua
New Zealand
Nicaragua
Niger
Nigeria
North Korea
North Macedonia
Netherlands
Oman
Pakistan
Palau Islands
Palestinian Territory
Panama
Papua New Guinea
Paraguay
Peru
Philippines
Poland
Portugal
Qatar
Romania
Russia
Samoa
San Marino
Sao Tome and Principe
Saudi Arabia
Senegal
Serbia
Seychelles
Sierra Leone
Singapore
Slovakia
Slovenia
Solomon Islands
Somalia
South Africa
South Korea
Spain
Sri Lanka
St. Kitts and Nevis
St. Lucia
St. Vincent and the Grenadines
Sudan
Suriname
Sweden
Switzerland
Syria
Taiwan
Tajikistan
Thailand
Timor-Leste
Togo
Tonga
Trinidad and Tobago
Tunisia
Turkey
Turkmenistan
Tuvalu
Ukraine
United Arab Emirates
United Kingdom
United States
Uruguay
Uzbekistan
Vanuatu
Venezuela
Vietnam
Yemen
Zambia
Zimbabwe
In order to have better control of the pandemic, the Burundi Government has implemented the Health Declaration as a mandatory document for all incoming visitors. You need to have it before entering Burundi.
Other Visa Information for Burundi
Aside from a tourist visa, you can also request a business visa to enter Burundi. If you're looking to set up a business or have meetings with local companies, the business visa may be the right one for you. The Burundi visa policy explains all the details you need to know about the business visa.
In this case, you need to follow these guidelines:
Valid Passport. Your passport should be valid for at least 6 months, and it shouldn't have any damage.
Bring two passport photos in color. The photos must be recent, on a white background, and measure two inches by two inches. Don't smile or have anything on your face for this picture.
Business Cover Letter. You need to have a cover letter from your company explaining your activities in Burundi.
Letter of Invitation. The company in Burundi inviting you to enter the country must provide a letter with an official letterhead. They must mention your trip dates and your full name.
Fill out two visa application forms provided by the Burundi Embassy.
Details of your trip with receipts or travel vouchers.
Yellow Fever vaccination. Show your certificate.
If you're only in transit in Burundi, you don't need to apply for a visa. However, you must stay in the international transit area and have all the documents that prove you will be traveling to another destination. Burundi can't be your final destination.
It's time to check the Burundi visa policy for all the details you need. You will likely need a visa to enter Burundi. Therefore, let us provide all the details for this matter.