If you are a Jamaican citizen and wish to enter Cambodia, you must apply for a Cambodia eVisa. This document is obtained online by filling out an electronic form, and fortunately, you can get that form on iVisa.com at a good price and in a very short time. Keep in mind that this eVisa is a mandatory document to enter the country.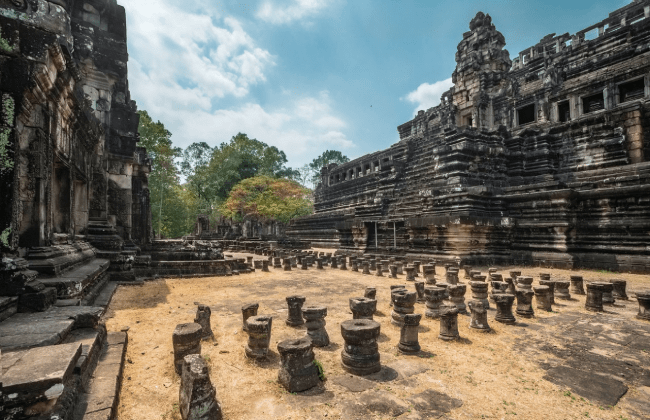 In this article, you will learn everything you need to know about the Cambodia Visa for Jamaicans (eVisa), including processing time and prices.
Read the questions below for more information.
Frequently Asked Questions
What is a Cambodia eVisa?
The Cambodia eVisa is a travel document that offers authorization to travel to and from Cambodia thanks to an electronic link that goes in your passport. It is valid for 90 days after issued.
Learn more about the Cambodia visa for Jamaicans by reading the following lines.
What documents do I need to apply for a Cambodia eVisa?
To properly submit your application form, we suggest you get ready with the following documentation:
Applicant Photo.
Passport Personal Details Scan.
Last Page of Passport (if applicable).
Debit or credit card for payments.
An email address.
Selfie holding the physical credit card used for the transaction is needed to verify payment. Only the last 4 digits of the credit card must be visible in the picture. Only one image is needed per order (if applicable).
How much does it cost?
The cost depends on the processing time you choose. For this reason, we decided to offer three options. Each option has its price and also waiting period:
Standard Processing Time:

5 Business Days

-

USD 87.99

.
Rush Processing Time:

3 Business Days

-

USD 123.99

.
Super Rush Processing Time:

2 Business Days

-

USD 164.99

.
Get to know more about the Cambodia visa for Jamaicans in the information below.
How can I apply for a Cambodia Visa for Jamaicans online?
To apply for this eVisa you don't need many things aside from the basic items we require. You only have to complete a 3-step process as follow:
A first step, carefully fill out the online form and select the best processing option according to your travel requirements.
A second step, it is based on revision. Make sure that the information you offered is correct and pay for the fees.
A third step, attach the items required and submit the form once you finish.
That would be all on your side!
Is it safe to apply online?
We are a company that has issued electronic visas to travelers around the world for more than 8 years. Since then, we have carefully reviewed our system so that there is no risk with private information.
Do not hesitate to check our review page if you have any questions about our services.
Where do I get more information about the Cambodia Visa for Jamaicans?
If you have any questions about the Cambodia visa for Jamaicans, you can contact us online or continue exploring other pages on our website.
iVisa.com Recommends
Cambodia is on many people's bucket list, and while some travelers may fall victim to misconceptions, it has a lot to give. This country can offer you multiple experiences, from exciting trekking trails to white sandy beaches. Nevertheless, we always recommend reading a little bit about the country and its customs before traveling.
Cambodia is a country in Southeast Asia with many landscapes, including low plains, the Mekong Delta, high mountains, and the coast of the Gulf of Thailand. Its capital city, Phnom Penh, is home to the art deco-style Central Market, the gleaming royal palace, and the archaeological and historical displays of the National Museum. In the northwest, you can find the ruins of Angkor Wat, a huge complex of stone temples built during the Khmer Empire.
Keep in mind that Cambodian people speak Khmer, which is the traditional language, but they also speak Chinese. You can speak English, but they somewhat speak broken English. You will probably have a hard time understanding what they are saying, and the same goes for them when it comes to following you. That is why we suggest you learn some basic expressions in Khmer before you go.