In case you plan to visit the United States, then you most certainly need to apply for a visa. That is, of course, if you are not visa-exempt or your country of origin is in the US Visa Waiver Program. The most commonly issued visa to travelers is the B1/B2 visa, the Visitor Visa. It allows its holder to cross the US border and stay there for up to one year. But what happens when you want to travel to Canada from the US?

Frequently Asked Questions (FAQs)
Can I Enter Canada With a US Visa?
No, in most cases Canada requires a visitor visa or an eTA for most countries. The US B1/B2 visa allows you to enter Canada for 30 days before re-entry into the US, as noted on your Form I-94. However, you will still need the Canadian eTA or Visa to visit Canada
How can I check if I need a visa to visit Canada?
You can do it by using this link. Enter your country of residence and Canada as the destination and information will unfold in seconds.
How can I get my Canada Visa if need one?
If you require a visa to travel to Canada from the US, then you need to visit one of its foreign embassies. After all, you must apply for a visa just as you applied for the US B1/B2 visa. Fortunately, you do not need to return to your home country to do it. A Canadian foreign embassy will do just fine. Just make sure that they issue your Canadian visa before your stay in the US expires.
What about if I do not need a visa to visit Canada?
If you are indeed visa-exempt, you need to apply for an electronic travel authorization (ETA).
What is a Canada Electronic Travel Authorization (ETA)?
This type of document is necessary for those nationalities that have the advantage of requesting an application online. That is why it is important to emphasize that from March 15, 2016, those countries that do not need a visa will have to apply for an ETA in order to travel to Canada.
Do I need any documents to apply for a Canada ETA?
For this ETA, you will have to provide the following documents:
A valid passport
Email address
A credit/debit card to pay your application.
What is the price of the Canada ETA?
Standard processing (

24 hours

):

USD 22.30

.
Rush processing (

4 hours

):

USD 55.30

.
Super Rush processing (

30 minutes

):

USD 69.80

.
These prices include the cost of the ETA (USD 5.50)
Begin your new request with us.
Can I return to the United States after I visit Canada?
If you have a US B1/B2 Visa, then you can do it as long as your visa remains valid.
Can I Visit The USA With a Canadian Tourist Visa?
No, visitors of other countries will still need proper documentation to enter the USA. The Visa Waiver Program allows visitors of participating countries to enjoy visa-free entry. A B1/B2 Visa can be used as long as the visa is valid.
---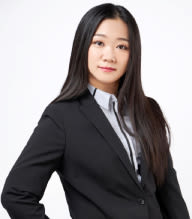 Yixi (Sophia) Li is the co-author of this article. She is a licensed immigration consultant (RCIC) who has been working with an immigration law firm since 2016. She is also a licensed paralegal in Ontario and a notary public. She has a Masters of Law. In 2018, she founded Mainstay Immigration Law Firm and Yixi Li Legal Firm.
---