After you apply for the correct type of travel document to go to Canada, you may be wondering what happens when you actually arrive in Canada. It is a natural concern, and it is always best to keep yourself as informed as possible. This is why we will explore a few of the things that happen when you land at one of the Canadian airports.

As soon as you arrive, an immigration officer (Canada Border Service Officer) will check your biometrics to confirm your identity. Of course, this does not always apply. It depends on where you are coming from. But if you arrive on a Canada visa, then you must have given your biometrics in the process of applying for your visa. If you arrive on a Canada ETA, however, then this rule does not apply to you since you are not required to provide biometrics. Visa-exempt nationalities are exempt from this requirement.
The immigration officer will also ask a series of questions, to which you have to answer truthfully. You need to convince him or her that you have strong ties with your country of origin (family, job, property, etc.) so that he/she will know you will return after your allowed period of stay expires. Once that is done, you are almost in the clear.
One of the formalities that may or may not happen is to have your passport or travel document stamped. But that does not always occur. The Canada Border Service officer will either stamp your passport, or he/she can just let you know how long you can stay in Canada. Usually, the maximum period of stay you can enjoy is 6 months, but the date on the stamp is the one that matters. The immigration officer may put a later or earlier date but if you fail to comply, you will be responsible for an immigration felony.
You may wonder what happens when you arrive in Canada on an ETA. The electronic travel authorization is electronically linked to your passport, so there is no need for a physical document that can attest your right to cross the border. However, you still go through security, and you may still receive your stamp. Some people feel safer if they print out the document before departure, but the action is unnecessary. But, if it makes you feel better, there is no harm in doing it.
Now, if you wish to extend your status date in Canada, you can do that. However, you must apply for the extension at least 30 days before it expires. Otherwise, you lose your right to demand such a thing, and you have to go back to your home country. If you have further questions about the Canada visa, ETA, or everything related to the application process iVisa provides, do not hesitate to contact our customer support. The service can be reached both via phone and online chat, it is at your disposal day and night and it is entirely free of charge.
---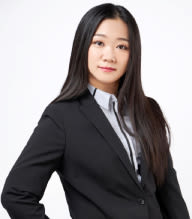 Yixi (Sophia) Li is the co-author of this article. She is a licensed immigration consultant (RCIC) who has been working with an immigration law firm since 2016. She is also a licensed paralegal in Ontario and a notary public. She has a Masters of Law. In 2018, she founded Mainstay Immigration Law Firm and Yixi Li Legal Firm.
---