As per the Immigration law of Canada, all travellers who want to go to Canada must have legal documents, either a visitor visa or eTA or other type of travel documents before traveling to Canada. It is important to emphasize that citizens of the United States do not require that document to travel by land or sea, but if they want to visit Canada by plane, they must request an ETA.

When you fly to Canada, you have multiple choices when it comes to selecting an airline for your flight. Air Canada is one of them, but if you are wondering if they can give you an ETA, the answer is negative. They are not authorized to issue such documents. However, you can apply online using the services of iVisa.
How to apply online for a Canada ETA
Even if Air Canada released Canada ETAs, the online application process is so much simpler. You can get the ETA in as little as 30 minutes, and you only need a few documents, some information, and 20 minutes of your time. Read the shortlist:
Valid passport – if you want to get an ETA, make sure that your passport is valid for more than six months from the first day of your arrival in the Canadian territory.

An email address – this is very vital because all information that we have about your ETA we will send via email.

Means of payment – check that you have one of these payment modalities like credit or a debit card and PayPal to pay your request.
The next thing would be for you to complete the entire form, but that is easy as well. And if you need help, we have our wonderful support service can jump in 24/7 and offer assistance.
There are three steps you need to complete:
First, you must fill in the blanks with your data. Besides, you have to choose a processing time and take into consideration that each alternative has different prices. The processing times are divided into 3 parts:

Standard processing – your ETA will be in your inbox in 24 hours and you will have to pay the cost of USD 22.30.

Rush processing – it means that you will obtain your Canada ETA in 4 hours and the price of this option is USD 55.30.

Super Rush processing – this is a fastest option that only takes 30 minutes, but the amount is USD 69.80.

Proofread and payment. You should know that you cannot make any changes to your form after it reaches processing, so ensure that it does not contain any errors.

The last step is when you need to upload the required documents. If additional documentation is needed, you will be let know. After you are done, just submit your form and your work is done. We will take it from there.
The bottom line is that you cannot get a Canada ETA from Air Canada, but we can all agree that the online alternative is simpler. You can apply from home at any hour of the day or night.
This ETA has a validation of 5 years after issued or until passport expires, you are granted Multiple Entry, and you can be there for 180 days Per Entry. Of course, the final entry decision is made by CBSA.
---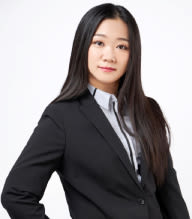 Yixi (Sophia) Li is the co-author of this article. She is a licensed immigration consultant (RCIC) who has been working with an immigration law firm since 2016. She is also a licensed paralegal in Ontario and a notary public. She has a Masters of Law. In 2018, she founded Mainstay Immigration Law Firm and Yixi Li Legal Firm.
---