The answer to that question depends on where you are from. There are not the same rules for everyone, so you may or may not need a Canada visa to visit Niagara Falls. However, we will go over some possible situations so that you can find the category in which you are. That way, you will know for sure if the visa is a must for you or not.

People who can visit Niagara Falls without a Canada visa
In this category, we have two subcategories:
The first one includes people who do not need any type of visa to visit Niagara Falls. We are talking about US nationals, as well as about French nationals who reside in Saint Pierre and Miquelon and arrive from the territory. If that is the case for you, there is no visa required for your trip.

The second category involves people who are citizens of visa-exempt countries. What does that mean? Depending on Canada's visa policy, only those visitors belonging to these 58 states can visit Niagara Falls without a Canadian visa. However, if you are in this category and you arrive in Canada by plane, you will need to apply for a Canada ETA. It is an electronic travel authorization that can be made virtually, and here is where we can assist you. With our help, the ETA can be yours in as little as half an hour.
Now, to see whether or not you belong in this category of people who do not need a Canada visa to visit Niagara Falls, just click here and enter your home country and then put Canada. You will get the information in just an instant.
Requirements
In case you are visa-exempt, and thus eligible for a Canada ETA, just gather the following documents:
Passport – if you want to apply for Canada ETA make sure that the validity of your passport has six more months from the date that you are in the nation of Canada.

E-mail address – introduce a current email because every information that we have about your ETA, we will let you know but this email. Then, when you get your ETA, print it.

Means of payment – to finish your application, you will have to pay for it. You can use your credit or debit card.
After you gather all of the above, you just have to complete an application form, and that is it. Keep in mind that we provide excellent customer support in case you need assistance.
People who cannot visit Niagara Falls without a Canada visa
If you are not exempt from getting a visa, then your only choice is to apply for a visitor visa.. For more information about the application process, we suggest that you check out government websites. They have more extensive info that will help you.
The bottom line is that whether or not you need a Canadian visa to visit Niagara Falls depends entirely on your citizenship. Check out the Visa Checker Tool for more information on your particular nationality.
---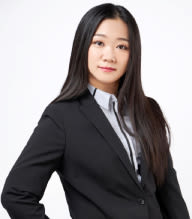 Yixi (Sophia) Li is the co-author of this article. She is a licensed immigration consultant (RCIC) who has been working with an immigration law firm since 2016. She is also a licensed paralegal in Ontario and a notary public. She has a Masters of Law. In 2018, she founded Mainstay Immigration Law Firm and Yixi Li Legal Firm.
---