When you apply for a Canada ETA, the shortest time you need to wait for the document to be issued is 30 minutes if you apply with iVisa. We take great pride in providing short processing times for the applications we receive and the thousands of satisfied customers give us credit for the work we do. However, delays can sometimes happen, and most of the time, it is through no fault of our own.
When you apply online using the services rendered by iVisa, you can expect your Canada ETA to be in your e-mail inbox in the timeframe of your choosing. However, just to be on the safe side, we recommend that you get your ETA before you book your flight. It is highly unlikely for a delay to occur when you get your Canada ETA, but in the event that happens, at least you do not have to lose or change your flight ticket.

What happens when there is a delay with your Canada ETA?
As far as what is going on, what we can tell you is that we send your application to the issuing authority, which is a Canadian government agency.
As you can imagine, we are not authorized to issue such documents. After all, we are just a third-party company that expedites the ETA application process. On our part, delays almost never occur. However, the issuing authority may have some problems that require time to remedy. That is when delays can occur.
Fortunately, we are notified when that happens, and we act promptly to notify you as well. After all, your plans may suffer modifications, which is why our goal is to let you know so that you can take the necessary measures.
Can a delay happen through the fault of an applicant?
Most delays are caused by the issuing authority. However, there are some cases in which the applicant needs to provide further support. What does that mean? Not all application processes are the same, and due to personal circumstances, additional documentation may be required. Instead of rejecting the application, the issuing authority will ask for supporting documentation. As you can imagine, when that happens, the Canada ETA is not issued in the timeframe you opted for. The good news is that you have the chance of reissuing your application to make sure you get your Canada ETA. A little later than expected, that is true, but at least you do not have to repeat the process.
Conclusion
We are committed to our customers and we work hard to guarantee their satisfaction. A part of our commitment, we help deliver the Canada ETA with minimal delays to every single applicant. Rest assured that in the unlikely event a delay occurs, we will let you know in due time so that you can take the necessary precautions. Lastly, we recommend that you book your flight after your Canada ETA is issued. Just to be on the safe side.
---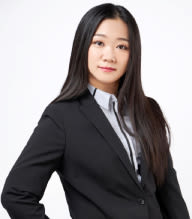 Yixi (Sophia) Li is the co-author of this article. She is a licensed immigration consultant (RCIC) who has been working with an immigration law firm since 2016. She is also a licensed paralegal in Ontario and a notary public. She has a Masters of Law. In 2018, she founded Mainstay Immigration Law Firm and Yixi Li Legal Firm.
---