Due to the pandemic, each country has had to implement measures that will protect their country and their people. Every country has decided on different measures, so it is important to be up to date on the current restrictions. If you are looking for the Canada Covid Restrictions, check iVisa.com to help you out. One of the restrictions that has been implemented is the need to complete a Health Declaration before entering the country. This can be done in advance by iVisa.com to help minimize the stress of all of the new protocols in place.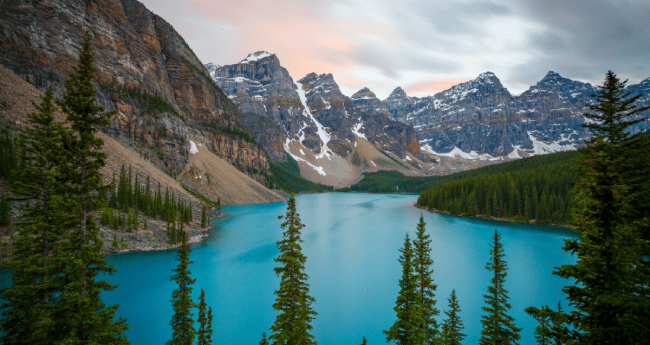 Start Here and get help with learning about Canada Covid Restrictions
What do I need to do to get a Health Declaration to enter Canada?
Follow these simple steps:
Fill out the Health Declaration application which is now mandatory as per the Canada Covid Restrictions, on iVisa.com
Pick your processing time - Standard, Rush or Super Rush
Decide on a payment method - PayPal account or a credit/debit card
Provide us with your application
Keep your eyes open for an email from us
Do I need to apply in advance for the Health Declaration?
If you would like to minimize your stress levels while traveling and trying to keep up with the Canada Covid Restrictions, you should fill out the Health Declaration through iVisa.com in advance. Instead of trying to fill this information out on the plane or when you arrive at the airport, fill it out in advance and wash your worries away.
Apply for the Health Declaration Now.
Frequently asked questions
Do I need a COVID vaccine or vaccination certificate to enter Canada?
Yes, Canada has been taking steps to restore travel within its borders. In order to enter Canada for tourism purposes, you'll need to display your COVID vaccine passport or vaccination certificate.
Accepted vaccines are Pfizer, Moderna, AstraZeneca, and Janssen.
Do I have to quarantine once I arrive in Canada?
All unvaccinated travelers, including Canadian citizens and residents, have to quarantine for 14 days and must undergo COVID-19 testing on arrival and on day 8 of quarantine. However, travelers that are performing essential work, including medical support, essential services, trade or transport, or cross-border work are excluded from the Isolation Order. Accepted vaccines are Pfizer, Moderna, AstraZeneca, and Janssen.
What are the fees if I apply for the Health Declaration?
The Canadian government has not released a fee for the Canada Covid Restrictions such as the Health Declaration however if you would like to have this part of your travel arrangements secure, and out of the way, we recommend you proceed with one of our below processes.
Fees associated with processing the Health Declaration:
Standard Processing Time:

24 hours

-

USD 20.00

Rush Processing Time:

8 hours

-

USD 35.00

Super Rush Processing Time:

4 hours

-

USD 60.00
Do I need to provide this Health Declaration if I am only transiting through Canada?
No the Health Declaration, which is part of the Canada Covid Restrictions, is not necessary if you are only transiting through Canada and will not be going through immigration.
What else do I need to do in order to enter Canada?
If you are wondering what you need to provide other than the Health Declaration concerning the Canada Covid Restrictions, look to iVisa.com to help. The Health Declaration does not replace a visa so you will need to apply for this as well. Also, a negative COVID19 molecular test result within 72 hours of travel is also mandatory. You must also repeat this close to the end of your 14 day quarantine period. This test must be done at the cost of the traveler.
Apply Now for your Health Declaration.
Can I trust iVisa.com?
Yes you can! iVisa.com has been assisting customers for years and has thousands of positive testimonials to ease your mind. iVisa.com also possesses state-of-the-art technology that protects all the information that we receive.
Apply Now for your Health Declaration.
What do I do about my unresolved questions?
Contact our customer service agents who are available 24/7 and would be happy to help you with any query that you have.
iVisa.com recommends!
If you are traveling to Canada, iVisa.com recommends seeing Banff National Park. This area of Canada is absolutely stunning and is home to thousands of trails that take you through the mountains and forests. Wandering through the serene areas that make up Banff will take you deep into nature and you need to keep your eyes peeled as this part of Canada is home to the fierce grizzly bear. There are many stunning lakes that make up Banff National Park and the tops ones that we would recommend seeing are Lake Louise, Moraine Lake and Peyto Lake. Lake Moraine, like most lakes in the park, is surrounded by captivating, cool grey mountains that end where the sparkling blue waters begins. This lake is an excellent place to rent a boat for the day and enjoy different views of the surrounding area. Peyto Lake has aqua blue waters and was named after Bill Peyto, who was an early trail guide and trapper in Banff. The lake is close to Icefields Parkway. Lake Louise is one of the more popular lakes as it is home to the famous Fairmont Hotel which is a mix of luxury and wilderness.
---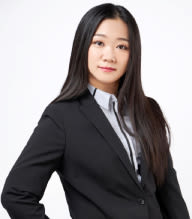 Yixi (Sophia) Li is the co-author of this article. She is a licensed immigration consultant (RCIC) who has been working with an immigration law firm since 2016. She is also a licensed paralegal in Ontario and a notary public. She has a Masters of Law. In 2018, she founded Mainstay Immigration Law Firm and Yixi Li Legal Firm.
---