When people talk about the Canada ETA duration, they can refer to one of two things. They either refer to the validity of the ETA itself, or they are wondering how long the ETA allows them to stay in Canada. No matter which sense you are looking for, we are going to clear them both.

Canada ETA – the validity of the document
As a general rule, the validity of the eTA is 5 years after issued or until passport expires. What does that mean? It means that if your passport expires sometime within that period, your Canada ETA expires as well.

For a better understanding, we will give you an example. Let's say that you apply for a Canada ETA and it is issued on the 2nd of February 2019. Typically, the document would be valid until the 2nd of February 2024. However, if your passport expires on August 23 of 2020, your Canada ETA expires on August 23 of 2020 as well.
As you can imagine, when your passport expires, you need to apply for a new Canada ETA if you plan to travel to Canada. The bottom line is that an invalid passport leads to an invalid ETA no matter the date of the issue of the latter.
Canada ETA – the duration of stay for one entry
Now that we clarified the length of the validity of a Canada ETA, we will talk about how long you are allowed to stay in Canada once you arrive in the country. As a rule, the ETA grants you a 180 days Per Entry stay. However, exceptions can be made.

Applicants may extend their stay, but they have to apply for an extension at least 30 days before those 180 days Per Entry expire, so to speak.

There is one more solution if you wish to stay for longer but without the extension. You can make what is called a 'border run'. If you are not familiar with the concept, it implies that you leave Canada and then come back again. Since a Canada ETA is necessary only if you travel by air, you need to take a flight from Canada and then come back again. It is an effort and it may cost you some money, but there are not any other solutions for your issue.
Hopefully, the information above is of some help. To sum up, a Canada ETA is valid for 5 years after issued or until passport expires, in which case your ETA expires prematurely as well. Plus, the Canada ETA duration of stay is 180 days Per Entry. For more information on the topic, do not hesitate to call iVisa's customer support. The service is available 24/7, and it is free of charge.
---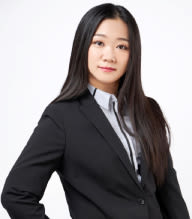 Yixi (Sophia) Li is the co-author of this article. She is a licensed immigration consultant (RCIC) who has been working with an immigration law firm since 2016. She is also a licensed paralegal in Ontario and a notary public. She has a Masters of Law. In 2018, she founded Mainstay Immigration Law Firm and Yixi Li Legal Firm.
---