The citizens of all European Union countries are exempt from getting a visa when traveling to Canada. This includes Austrian citizens, of course. Nevertheless, if you're Austrian, you still need to get a Canadian ETA before your departure. Fortunately, the document can be obtained online using the services rendered by iVisa.
You can learn more about this online document by reading the FAQs below.

Frequently Asked Questions / FAQs
If I'm from Austria, do I need a visa to visit Canada?
All you need is an ETA. It is a document that must be completed virtually and also it grants you to visit Canada.
What is an ETA for Austrian Citizens?
The Electronic Travel Authorization is a system that provides legal permission to enter Canada. This document is available only for visa-exempt countries.
How Long Can Austrian Citizens Stay in Canada?
As long as you get your ETA, you can be in the Canadian territory for 180 days Per Entry.
What are the requirements?
Before you proceed to fill in the application form, you need to ensure that you have the documents in hand. The list of requirements is short, and you should have no issues in getting the items on it. What you need is:
Valid passport – you can't apply for the Canadian ETA if your passport does not have a validation of six months from the departure date.

E-mail address – you will receive your visa through an e-mail. For that, provide a valid email. Moreover, do not forget to print your visa and keep it with you always.

Payment Methods – if you have credit/debit cards or even PayPal, you can use it without any problem.
How long is the ETA valid for?
This electronic visa finishes 5 years after issued or until passport expires.
What are the prices and the processing times?
The cost of the ETA will depend on the processing time that you want. Here you will see the options:
Standard processing – With this option, you'll get your ETA in 24 hours, and the total sum is USD 51.99.

Rush processing – Your Canadian ETA will be ready to use in 4 hours and the amount is USD 85.49.

Super Rush processing – In case you have an emergency and you need your visa as soon as possible. Pay a total of USD 140.49, and your application will be processed in only 30 minutes.
How can I apply?
As soon as you gather the items above, you are ready to fill out the formulary. The whole task should not take you more than 20 minutes. Remember that we have a group of customer support via online chat or phone 24/7.
There are three steps you need to complete:
During the first one, iVisa asks your personal information, passport info, and travel details. You are also required to select a delivery time for your request.

The second step consists of payment and revision. Do not forget to correct any mistakes you may have made in your form because errors lead to an invalid Canada ETA.

Finally, submit all the requested documents. As soon as you are done with the form, you can click on the submit button, and iVisa will handle the rest.
The bottom line is that the online process of getting a Canada ETA requires little effort when you apply with iVisa
How many times can I enter Canada?
You'll have a Multiple Entry Canadian Electronic Travel Authorization.
Do I need an ETA for my children as well?
If your kids are under 18 years old, they will need to apply for an ETA. Contact us to receive more info about it.
Does the Canadian ETA guarantee that I can enter this country?
Once you get your Canadian ETA, it will not define that you are allowed to enter Canada. The last decision is made by Immigration checkpoint.
How does the Canadian ETA look like?
Where can I find more information?
If you are ready, apply for an ETA here. Nevertheless, if you have any queries contact us and our operators will be very happy to assist you. Read more details on this link.
Start your new adventure with us!
---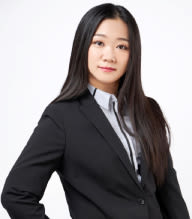 Yixi (Sophia) Li is the co-author of this article. She is a licensed immigration consultant (RCIC) who has been working with an immigration law firm since 2016. She is also a licensed paralegal in Ontario and a notary public. She has a Masters of Law. In 2018, she founded Mainstay Immigration Law Firm and Yixi Li Legal Firm.
---