Visa Policy for Canada
The Canada visa policy provides all the details to enter Canada. According to your nationality, you may need a visa. Also, other factors could be essential for getting a visa, such as length of stay and the purpose of your trip. Don't worry! You can find all the details about the Canada visa policy with us.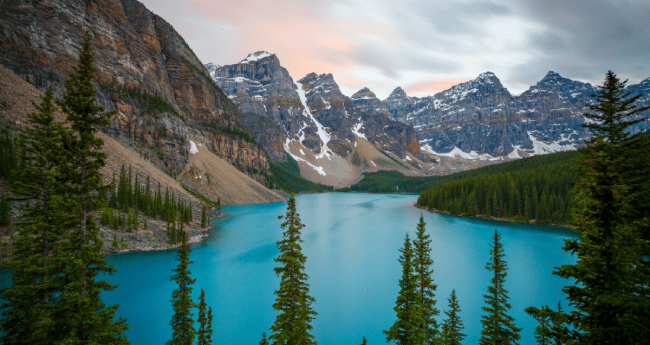 Nowadays, over 50 nationalities have the opportunity to enter Canada without the need to apply for a visa. This benefit is available for short-term stays. If your country belongs to this list, you will likely need to register with the Electronic Travel Authorization or eTA. This digital system assures that the Canadian Government has all your details before your arrival. Only citizens or permanent residents of the United States don't need an eTA to enter Canada as there is a special agreement in place.
Any other nationality needs to obtain a visa from a Canadian embassy or consulate before planning the trip. In this case, you have the chance to choose from some alternatives according to the reasons for your trip. You have a tourist visa, business visa, work visa, student visa, and transit visa.
On the other hand, if you want to stay in Canada for an extended period, you may need to obtain a visa for this specific circumstance. Always check with the Canada visa policy for more details of the visa you need.
Tourist Visa Policy for Canada
In case you want to visit Canada to enjoy its tourism attractions, you have two alternatives for this purpose. The Canada visa policy has established that over 50 countries can enter Canada without the need for a visa. In this case, you can enter Canada for a short stay and do tourism, business, or transit activities. However, most of these countries need to have an approved eTA or electronic travel authorization before landing in Canada.
The case for Americans is different as they don't need the eTA to enter Canada. They only need to present their US passport, passport card, or NEXUS traveler card for a stay of 180 days.
On the other hand, certain nationalities need to apply for a tourist visa through the Canadian embassy. For this process, you must complete an application and bring it along with the required documentation.
Make sure to check all the details in the Canada visa policy. We're sure you will find the answer to all your questions.
eTA for Canada
The Electronic Travel Authorization or eTA is a digital authorization available for a group of countries. Once you receive the eTA, you will have a smooth entry to Canada. In order to apply for this travel document, you need the following:
A valid passport. Your passport must be valid for at least 6 months after you enter Canada.
A valid email address to receive the documentation.
As the eTA is electronically linked to your passport, you must carry the same passport you used for your procedure. If you obtain a new passport, you need to apply again for the eTA. This electronic authorization is valid for up to 5 years, and it allows a stay of 180 days in Canada. You have multiple entries with this travel document.
Travelers with the following characteristics don't need to obtain an eTA before their trip to Canada:
Holder of a Canadian visa.
Flight crew members
Holder of diplomatic passports
Visiting armed forces
French citizens who reside and arrive from Saint Pierre and Miquelon.
We detail the countries that are eligible to obtain the eTA for Canada according to the Canada visa policy:
Andorra
Australia
Austria
Bahamas
Barbados
Belgium
Brunei
Bulgaria
Chile
Croatia
Cyprus
Czech Republic
Denmark
Estonia
Finland
France
Germany
Greece
Hong Kong
Hungary
Iceland
Ireland
Italy
Japan
Latvia
Liechtenstein
Lithuania
Luxembourg
Malta
Mexico
Monaco
Netherlands
New Zealand
Norway
Papua New Guinea
Poland
Portugal
Romania
Samoa
San Marino
Singapore
Slovakia
Slovenia
Solomon Islands
South Korea
Spain
Sweden
Switzerland
Taiwan
United Kingdom
Other Visa Information for Canada
If you want to visit Canada for a longer period of time or you have purposes such as work, study, or residency, you need to get an appointment at the nearest Canadian embassy. Nowadays, over 190 nationalities need to acquire a visa through a Canadian embassy before traveling. In this case, it doesn't matter the purposes or duration of stay. Let's keep exploring more details with the Canada visa policy.
If you belong to these countries, make sure to complete the application provided by the Canadian Embassy or Consulate. You will need to arrange an appointment and provide all the required documentation depending on the visa you need. In this case, you can apply for a transit visa, student visa, business visa, or work visa. The validities of these visas will depend on the purpose of your trip and the details you could specify in your application.
The Canada visa policy also gives the possibility for certain nationalities to submit the application for a Canada visitor visa without the need to do it in person. Still, you will need to submit the biometric data.
In terms of a transit visa, US citizens and US permanent residents can travel through Canada for transit without the need for a visa. As well, some travelers with these guidelines are exempt from the Canadian transit visa:
Have a US visa.
Travel in these airlines: Air Canada, Air Canada Rouge, Air China, Cathay Pacific, China Eastern, China Southern, Hainan Airlines, Philippine Airlines, Westjet, Xiamen Airlines, or Air Canada Express flights operated by Jazz Air, Sky Regional Airlines, or Air Georgian.
Transit in a participating Canadian airport.
Clear US immigration and customs during Canadian Border Patrol pre-clearance on the same day.
You need to stay at the international transit area at all times, and you can use a US visa even if it has expired.