As stated in Canada's visa policy, the citizens of 58 countries are exempt from getting a visa when they travel to Canada. Nevertheless, all of them, except the citizens of the United States, must obtain an ETA before departure if they choose to travel by air. iVisa can help with the application process, and if you need an ETA, we can get it for you in as little as 30 minutes.

One of the things that may concern you is the Canada ETA application form. After all, all of us dislike filling in mountains of paperwork. However, you must not worry about it if you choose to apply for an ETA with iVisa. We offer an entirely online application form that you should complete in no more than 20 minutes. Furthermore, in case you need assistance, iVisa provides customer support. The service is at your disposal 24/7, and it is entirely free of charge.
The application form you must complete consists of three simple steps. Step number one is the moment in which you provide your basic information such as name, address, date of birth, and so on. Passport info and details about your trip are required as well. At the same time, you must select a processing time for your application. It determines how soon you receive your Canada ETA. Just keep in mind that each option comes with its own fees. Your options are as follows:
Standard processing – if the circumstances allow it, you can go for the slowest and cheapest option. By choosing the Standard option, you agree to have your application processed within 1 business day. The cost of this option is $19.50.

Rush processing – if time is of the issue, you can choose this option and have your Canada ETA in your e-mail inbox in just 2 hours. However, you will be charged $49.50.

Super Rush processing – emergency situation call for the fastest processing time available. Your application is processed within 30 minutes, but the cost goes higher as well. The fee for this option is $69.50.
After step one is complete, you can move on to step number two. This time, you are asked to make the payment. iVisa accepts multiple methods of payment. You can use a credit or a debit card, but PayPal, WeChat, and Alipay are acceptable means of payment as well. A revision is also necessary. You must make sure that your application form does not contain any errors or typos. Even a small inaccuracy or a typo can render your ETA invalid, which is why we recommend that you double-check the form before proceeding to the last step. Otherwise, you may have to repeat the process because corrections are impossible to make once your application reaches processing.
Step three consists of documents upload. It is this moment when you must upload a copy of your passport's information page. Additional documents may be required, but you will be notified about that at the moment of your application. Once all three steps are complete, you can submit your application. The Canada ETA will be in your e-mail inbox in the timeframe of your choosing.
Needless to say, the ETA application form is a piece of cake. It is short, straightforward, and there are no ambiguous terms for you to struggle with. iVisa handles all the bureaucracy so that you do not have to. The Canada ETA is valid for 5 years since issue, but it can expire sooner if your passport expires first. You are granted multiple entries, but you cannot stay in Canada for more than 180 days per entry.
---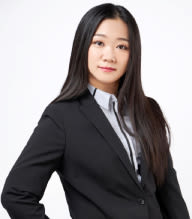 Yixi (Sophia) Li is the co-author of this article. She is a licensed immigration consultant (RCIC) who has been working with an immigration law firm since 2016. She is also a licensed paralegal in Ontario and a notary public. She has a Masters of Law. In 2018, she founded Mainstay Immigration Law Firm and Yixi Li Legal Firm.
---