A trip to Canada may require you to get a visa or an ETA, depending on your country of origin. An ETA is available for all visa-exempt nationalities except the citizens of the US who do not need one.
If you wish to find out whether or not you are eligible for a Canada ETA, you can use iVisa's Visa Checker. The feature is located in the top right corner of this page. Choose your country of origin from the drag-down menu on the left, and put down Canada in the menu on the right. The result will tell you what you need to know.
Plenty of people apply for a Canada ETA each year, but before they do, they have some questions regarding the document itself and the application process. iVisa is more than happy to assists you with any questions you may have, which is why our free support service is at your disposal 24/7.

Frequently Asked Questions (FAQs)
What is a Canadian ETA?
A Canadian ETA is a requirement for those visa-exempt nationals that need to travel to Canada and will arrive by air. Citizens from the US and those with a valid visa issued by the Canadian Embassy don't need an ETA.
What are the processing times and prices for en ETA?
It'll depend on how fast you want your ETA. In iVisa we have three options for you, so you can choose the best one according to your needs:
Standard: Receive your ETA in

24 hours

and pay

USD 50.49

. This is the most affordable choice for you.
Rush: With this process you get your visa in

4 hours

. The price for this is

USD 93.49

.
Super Rush: This is the fastest option available. You'll receive your visa in

30 minutes

, but as you might guess, this is the most expensive option too. It costs

USD 147.49

.
If you want to apply for your ETA, then click here and get ready for your trip.
How can I apply for an ETA for Canada?
If you want to proceed with your application for a Canadian ETA just follow these two steps:
First, fill in your general information and choose the processing time from the options mentioned above.
Review the first step and proceed to the payment.
You can start the process here. After you are done, you submit your form and wait for your document to arrive via email. If you find trouble completing your application form, then contact iVisa's fantastic support service, they're available 24/7.
What should I know about the Canada ETA?
While you can use any means of communication to get in touch with us, we hope that our blog is the most helpful source of information. You should be able to find everything you need to know if you explore our articles. In the meantime, there are a few things about a Canadian ETA you should know.
You need it only if you travel by air – a Canada ETA. If you plan to cross the border with the US or arrive by sea, you do not need an electronic authorization.
The requirements are easy to meet – apart from a valid passport, an email address, and an online means of payment, you do not need anything else. The only exception regards Brazilian citizens: they need to provide proof that they had a Canadian visa in the last ten years or they currently hold a valid US non-immigrant visa.
The Canada ETA is valid for 5 years – that is the general rule, but it is not always the case. The visa policy of Canada states that the ETA is valid for 5 years or until your passport expires. So, if your passport expires before the 5 years pass, your ETA will expire prematurely as well. A new passport means that you need to apply for a new ETA.
A Canada ETA is not a complicated affair. You should be able to go through the application process easily, but if you have any doubts, you can contact us anytime you can, we'll be happy to assist you.
How long does it take to apply for a Canada ETA?
As we've mentioned before, it should be simple and take you just 10 or 15 minutes at most.
How many times can I enter Canada with an ETA?
After having your ETA, you'll get Multiple Entry, so you can enter many times, but always remembering that you can stay 180 days Per Entry in Canada.
Do I need to apply for my kids?
Yes! Regardless their age, every traveler must apply to an ETA.
Is it totally safe to use iVisa to get my Canada ETA?
Yes, for sure. We have a professional team that offers you maximum safety for your personal data, so you don't have to worry about something going wrong with our services.
Do you have a phone number to get more information about the Canadian ETA?
To make things easier, when you are looking for information about the ETA for Canada, we provide a phone number you can call. In fact, we have several so that you can use the one you think best. They are as follows:
For Australia: +61 2 8188 3959
For the UK: +44 113 320 4725
For India: +91 33 4603 8390
We also have a live chat feature you can use. A consultant will answer your questions or help you apply, day and night. An email address is at your disposal as well.
You can click here to apply for your ETA for Canada. iVisa makes it much easier to apply for and receive your ETA. The best part is that it comes with a 9.5 'Excellent' rating from more than 17,000 reviewers on Trustpilot. Contact us today to apply for your ETA and start looking forward to your wonderful trip to such an amazing country like Canada.
---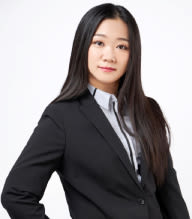 Yixi (Sophia) Li is the co-author of this article. She is a licensed immigration consultant (RCIC) who has been working with an immigration law firm since 2016. She is also a licensed paralegal in Ontario and a notary public. She has a Masters of Law. In 2018, she founded Mainstay Immigration Law Firm and Yixi Li Legal Firm.
---