France and Canada are rivals when it comes to ice hockey, so many French may find themselves visiting Canada to personally cheer on their team during one of these epic matches! French will find more than live-action stick slapping when visiting this country and may want to stay to find out what more Canada has to offer.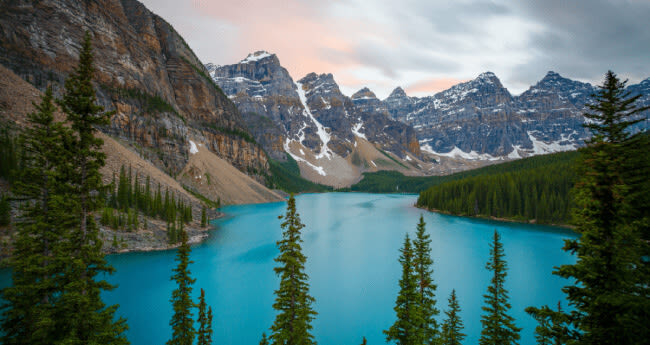 Whether following your team or looking forward to a relaxing holiday, you may be asking How Citizens of France can enter Canada during Coronavirus. We at iVisa.com have done all the research so that you don't have to! Continue reading to learn more.
Until further notice, most foreign nationals cannot travel to Canada. However, Canadian citizens, dual Canadian citizens with a valid Canadian passport or special authorization, permanent residents of Canada, people registered under Canada's Indian Act, and protected people can enter the country by providing their information with the Canada ArriveCAN.
Foreign travellers, including United States (US) citizens, can travel to Canada only if they are eligible. If you are eligible for it, you still must apply for the Canada ArriveCAN.
What are the travel requirements since 2021 to enter Canada?
To help reduce the spread of COVID-19, the Government of Canada has launched a new website and mobile app called ArriveCAN. Effective November 21, 2020, all travelers to Canada are required to submit information to the Canada Border Services Agency (CBSA) digitally using ArriveCAN. The requirements are easy.
Access the latest version of ArriveCAN.
Remain compliant with the new travel requirements.
Please let us tell you How Citizens of France can enter Canada during Coronavirus Learn More!
Frequently Asked Questions
What is ArriveCAN?
ArriveCAN is part of Canada's efforts to reduce the spread of COVID-19 and prevent importation. This information is crucial to Canada's response to COVID-19. Paper forms can be incomplete or inaccurate and can take days to process. To help provinces and territories protect their citizens, the government of Canada has moved to a safer and faster paperless process.
Do I need a COVID vaccine or vaccination certificate to enter Canada?
Yes, Canada has been taking steps to restore travel within its borders. In order to enter Canada for tourism purposes, you'll need to display your COVID vaccine passport or vaccination certificate.
Accepted vaccines are AstraZeneca, Covaxin, Johnson, Moderna, Pfizer, Sinopharm, Sinovac.
Travelers must have received their final dose at least 15 days before departure in order to qualify as a fully vaccinated traveler.
Do I need a negative COVID-19 test result to enter Canada?
COVID test prior to arrival: PCR within 72 hours or antigen test within 24 hours for unvaccinated travelers.

COVID test exemptions: Fully vaccinated travelers, unvaccinated children under 12 accompanied by a fully vaccinated adult, and children under 5 are exempted from testing requirements.
Are there any quarantine requirements in Canada that I should know about?
Quarantine requirements: Unvaccinated travelers must quarantine for 14 days
Quarantine testing: PCR test on arrival and day 8 for unvaccinated travelers.
What information am I required to provide?
If travelling to Canada by air you must use ArriveCAN to submit the following information before you board your flight to Canada:
Travel and contact information.
Quarantine plan (unless exempted under conditions in the mandatory isolation order)
COVID-19 symptom self-assessments . Be ready to show your ArriveCAN receipt when you arrive in Canada. A CBSA officer will verify that you have submitted your information. If you do not submit your information through ArriveCAN, you may:
Face additional delays at the border for public health questioning;
Be subject to enforcement action, which can range from verbal warnings to $1,000 fines.
What happens when I arrive in Canada?
All travellers, whether they travel by air, land or sea, must provide information during their entry into Canada.
You must use ArriveCAN or call 1-833-641-0343 to:
Confirm that you have arrived at the address you provided for your quarantine or isolation location within 48 hours of your entry into Canada;
Complete daily COVID-19 symptom self-assessments during your quarantine period.
Details you will need to provide include:
Contact information (e.g. Name, Date of Birth, Email, Phone Number, Passport #)
Travel Details (e.g. Date of Arrival, Flight #)
Purpose of Travel.
Any COVID-19 symptoms you are experiencing.
Quarantine Plan details.
Learn more about How Citizens of France can enter Canada during Coronavirus and more with iVisa.com
How can I apply?
Answer the questions in the application form. Choose a processing time (Standard, Rush, or Super Rush) of your preference.
Check your information and correct any mistakes. Pick a payment option, pay with a Paypal account or a credit/debit card.
Upload any required documents.
Is iVisa.com safe to use?
YES, IT IS! iVisa.com works hard to protect you from internet dangers so feel free to use our services with confidence. We at iVisa.com also utilize our services and can confirm its security, but don't just take our word for it. Check out our reviews from wonderful customers.
What if I have more questions?
If you have more questions about How Citizens of France can enter Canada during Coronavirus please reach out to us! We have all the answers you need. iVisa.com's customer service agents are available 24 hours a day. We can be reached via online chat or via email.
iVisa.com Recommends!
Winnipeg is a fabulous Canadian summer vacation destination with plenty of family-friendly activities. It's also great for its laid-back energy, or ideal for a weekend away with friends. And with plenty of cheap hotel options and fantastic diners to eat out in, we suggest you visit Winnipeg! Winnipeg is also much more affordable than other places in Canada. Spend a day or two at the world-class Winnipeg Folk Festival or the world's largest and longest-running multicultural festival, Folklorama. Or, get close to polar bears, seals, and other Arctic species at the Assiniboine Park Zoo's Journey to Churchill exhibit. Make an educational stop at the Canadian Museum for Human Rights. Or visit the Manitoba Legislative Building for the Hermetic Code Tour. Then follow it up with a pint of local craft beer and delicious eats at The Forks. You'll experience real Canadian hospitality when you're out in the countryside in a place like this. Now that you have all the information about How Citizens of France can enter Canada during Coronavirus.
---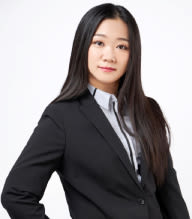 Yixi (Sophia) Li is the co-author of this article. She is a licensed immigration consultant (RCIC) who has been working with an immigration law firm since 2016. She is also a licensed paralegal in Ontario and a notary public. She has a Masters of Law. In 2018, she founded Mainstay Immigration Law Firm and Yixi Li Legal Firm.
---