Canada is a very safe country. It is friendly and its locals tend to be warm toward tourists, and the crime rate is fairly low, so apart from petty crime on the streets, there isn't too much to worry about. This may be one of the reasons why so many citizens of Germany look forward to traveling here. During the current Coronavirus pandemic, it is important to be aware of any new policies and procedures for safe and easy entry.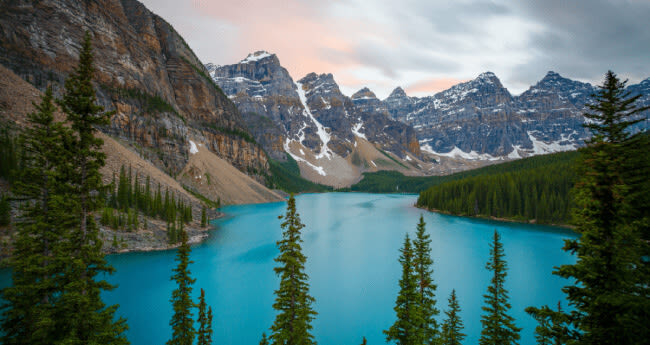 At iVisa.com, we took the time to gather the key information on How citizens of Germany can enter Canada during Coronavirus so please continue reading to learn just how.
What are the travel requirements since 2021 to enter Canada?
To help reduce the spread of COVID-19, the Government of Canada has launched a new website and mobile app called ArriveCAN. Effective November 21, 2020, all travelers to Canada are required to submit information to the Canada Border Services Agency (CBSA) digitally using ArriveCAN. Therefore there are very few requirements for entrance into Canada.
Access the latest version of ArriveCAN
Stay compliant with the new travel requirements
Learning How citizens of Germany can enter Canada during Coronavirus is simple and easy Learn More.
Frequently Asked Questions
What is the purpose of ArriveCAN?
This is part of Canada's efforts to reduce the spread of COVID-19 and prevent the importation of new variants. This information is crucial to Canada's response to COVID-19. Paper forms can be incomplete or inaccurate and can take days to process. To help provinces and territories protect their citizens, the government of Canada has moved to a safer and faster paperless process.
Learn More about How citizens of Germany can enter Canada during Coronavirus.
Do I need a COVID vaccine or vaccination certificate to enter Canada?
Yes, Canada has been taking steps to restore travel within its borders. In order to enter Canada for tourism purposes, you'll need to display your COVID vaccine passport or vaccination certificate.
Accepted vaccines are AstraZeneca, Covaxin, Johnson, Moderna, Pfizer, Sinopharm, Sinovac, Novavax.
You are considered vaccinated if all doses of a vaccine against SARS-Cov-2 have been administered at least two weeks before traveling.
What do I have to provide for the application entry into Canada?
Since you searched How citizens of Germany can enter Canada during Coronavirus we know that you are coming by air. Travelers entering Canada via air, land, sea, or train are mandated to provide information, including contact and travel information. The quarantine plan applies to unvaccinated travelers only.
When traveling by air, the quarantine plan including contact information must be provided before a traveler boards a flight to Canada.
Before coming to Canada, please check the travel restrictions or talk with our 24/7 agent.
Are there any quarantine requirements in Canada that I should know about?
Quarantine requirements: Unvaccinated travelers must quarantine for 14 days
Quarantine testing: PCR test on arrival and day 8 for unvaccinated travelers.
Are citizens of Germany required to have a COVID-19 test prior to entering Canada?
All unvaccinated travelers are required to provide proof of COVID-19 test to the border agent. Here are all the details:
COVID test prior to arrival: PCR within 72 hours or antigen test within 24 hours for unvaccinated travelers.

COVID test exemptions: Fully vaccinated travelers, unvaccinated children under 12 accompanied by a fully vaccinated adult, and children under 5 are exempted from testing requirements.
There are a few exceptions to this rule so it's important to utilize all of iVisa.com's resources to have all the information you need. Chat with us now!
Find Out More about How citizens of Germany can enter Canada during Coronavirus.
How can I apply?
Answer the questions in the application form. Choose a processing time (Standard, Rush, or Super Rush) of your preference.
Check your information and correct any mistakes. Pick a payment option, pay with a Paypal account or a credit/debit card.
Upload any required documents.
Is iVisa.com safe to use?
Simply stated, YES! The services at iVisa.com protect you from internet dangers so you don't need to worry about safety when using our services. We at iVisa.com utilize our services as well and can confirm its security but don't take our word for it. Check out our reviews from wonderful customers.
What if I have more questions?
We tried to answer your questions about How citizens of Germany can enter Canada during Coronavirus and understand that you may have more. We are happy to share. iVisa.com customer service agents are available 24 hours a day. We can be reached via an online chat or email.
iVisa.com Recommends
If you are traveling during the summer you must visit Jasper National Park. Jasper National Park happens to be the largest national park in the Canadian Rockies, spreading out over 11,000 square km. One look at pictures of this mountain region and you can understand why this is one of Canada's most beloved places to visit for a summer vacation, or even any time of the year. Jasper National Park is your gateway to fun summer mountain activities and peaceful tranquility. Even though it's close to well tread Banff National Park, Jasper tends to be a little quieter – yet there's tons to do. You're truly spoilt for choice. We recommend checking out Athabasca Falls, Maligne Lake, and the Columbia Icefields. The recently built skywalk is an incredible (and somewhat hair-raising) experience that allows you to walk across a glass-floored lookout for views of waterfalls, wildlife, and giant glaciers. Whether you have a trailer or a tent, Jasper is also the perfect place to make camping memories and sleep under the Canadian night sky. Just make sure you book ahead and reserve your spot!
---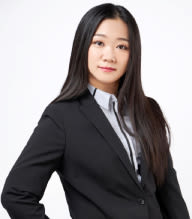 Yixi (Sophia) Li is the co-author of this article. She is a licensed immigration consultant (RCIC) who has been working with an immigration law firm since 2016. She is also a licensed paralegal in Ontario and a notary public. She has a Masters of Law. In 2018, she founded Mainstay Immigration Law Firm and Yixi Li Legal Firm.
---