Experts around the world think that 'vaccine passports' may play an important role in international travel while the coronavirus pandemic is still present. That's why many countries like Canada have stepped forward and permitted the entry of travelers by having a vaccine 'passport'.
However, 'vaccine passports' are technically the same as the current health declarations. The only difference is that they focus more on people who've been vaccinated, but that's it. The health declarations work the same as vaccine passports.
In this article, we'll talk about the Vaccination Passport Canada. Bear in mind that this certificate is not complicated to get, so you don't need to worry about the application process.
We invite you to read the questions below to see how to apply for a Vaccination Passport Canada (health declaration) at iVisa.com.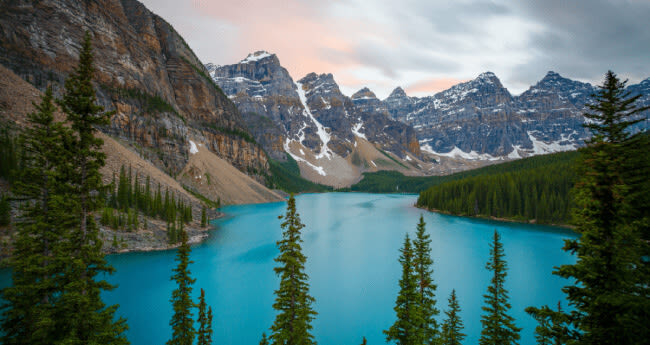 Frequently Asked Questions
What is a 'vaccine passport' and what other items or documents are necessary to travel to Canada?
A 'vaccine certificate' is a document that shows if a person has been vaccinated against coronavirus. The technology used for this document can also show a person's coronavirus test results. This certificate is used to demonstrate a person's health status, generally via a smartphone app or a QR code that has been printed.
The Vaccination Passport Canada is that type of document, and we can offer it to you through our website. Moreover, we can assist you with what other things you need to visit this country.
Here is the list required:
The Health Declaration (called 'Canada ArriveCan'). Keep in mind that it works the same as a 'vaccine certificate', as you can use it to confirm you've been vaccinated (if necessary).
Your passport with a valid expiration date.
Your email address to obtain the health declaration and other details related to the process.
A debit/credit card for payment.
Do I need a negative COVID-19 test result to enter Canada?
COVID test prior to arrival: PCR within 72 hours or antigen test within 24 hours for unvaccinated travelers.

COVID test exemptions: Fully vaccinated travelers, unvaccinated children under 12 accompanied by a fully vaccinated adult, and children under 5 are exempted from testing requirements.
Are there any quarantine requirements in Canada that I should know about?
Quarantine requirements: Unvaccinated travelers must quarantine for 14 days
Quarantine testing: PCR test on arrival and day 8 for unvaccinated travelers.
How much does this health form cost?
We mentioned before that the Vaccination Passport Canada is the same as the Health Declaration or Canada ArriveCAN, meaning that the prices remain the same. Please bear in mind that these prices are based on the fees we charge to give you the document faster and easier:
Standard Processing Time:

24 hours

-

USD 24.00

Rush Processing Time:

8 hours

-

USD 42.00

Super Rush Processing Time:

4 hours

-

USD 72.00
How can I apply for a Vaccination Passport for Canada online?
It's very easy to obtain a Canadian Health Declaration using iVisa.com's processing service. The ArriveCAN is a health declaration which confirms vaccination requirements are met. These are the steps to follow to get yours:
Step one Enter your personal information in the questionnaire and select a processing time according to your travel plans.
Step two Review your answers to ensure that there are no mistakes. After that you can continue with the payment platform.
Step three Upload the supporting documents to finish the process successfully.
Once you've sent us payment, simply wait for your document to arrive! It'll be delivered by email.
Is iVisa.com a safe website?
Yes, you can feel safe using our services for sure. We've been doing the best job for more than 6 years so that all travelers enjoy a reliable, fast, and easy solution to their travel paper needs. We never put our database in danger, and we're also very transparent about what we offer through our website.
Where can I read more information about Vaccination Passport Canada?
Get more information about this travel certificate on our FAQ page. In case you prefer to receive personal attention while applying, then we suggest you reach out to our customer service online.
iVisa.com Recommends
Canada is known as the brother of the US because it shares a long border with this country. That's why it's a very convenient country to visit, especially by being the second-largest nation in the world. Regardless of its size, only a small portion of the country is populated, and it's clearly the nearest part to the US. The rest of the country is full of mountains and glaciers, and they can be visited, but not inhabited due to the climate conditions.
Don't let the Canadian weather scare you. This country is full of unique places that can make you fall in love with them instantly. For example, by visiting Quebec, you'll learn a lot about the French influence in Canada. This is the second-largest province in the country, and one of the few places where the French language is more popular than English. This is an excellent destination to enjoy food and traditions with a French touch.
Places like the Museum of Civilisation, the Old Port district, the Obaadjiwan-Fort Temiscamingue National Historic Site, and Niagara Falls make Canada an amazing place to visit, so prepare to travel by getting your health certificate with us!
---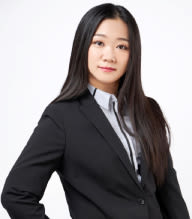 Yixi (Sophia) Li is the co-author of this article. She is a licensed immigration consultant (RCIC) who has been working with an immigration law firm since 2016. She is also a licensed paralegal in Ontario and a notary public. She has a Masters of Law. In 2018, she founded Mainstay Immigration Law Firm and Yixi Li Legal Firm.
---