Planning a trip to Canada may or may not come with a series of formalities you need to go through. It depends on your nationality. Now, you may have heard or read somewhere that biometrics for a Canada visa is necessary, but we can tell you right from the start that it may not be required for you to provide biometrics when you go through the application process.

In 2018, Canada made some changes as far as biometrics requirements are concerned. Of course, those changes affect only specific categories of travelers. For example, if you originate from a visa-exempt country, you do not have to provide fingerprints or a photo as part of the biometrics collection program. The rule applies, however, to those who apply for a student visa, work visa, or visitor visa. As mentioned above, it depends on the applicant's nationality.
How it works
Biometrics are collected at the application stage, as well as at the moment of entry in Canada. What happens is that a visa officer is allowed to screen applicants so that they can find out about any criminal convictions prior to the arrival in Canada. The screening also shows any Canadian immigration infractions, if applicable. If you have already given your biometrics, then the visa officers use the screening process to confirm your identity.
Where can you provide biometrics?
While there are about 8 major airports in Canada that have self-serve Primary Inspection Kiosks where biometrics is confirmed, you can also have your fingerprints and photos collected outside of Canada, in your country of residence. Outside of Canada, you must pay a visit to a VAC, which is a Canada-authorized Visa Application Centre. In 2018, there were 137 VACs in 95 countries, but since then, even more of them opened. The process of opening new VACs continues to this day so that travelers do not have to go out of their way to provide biometrics.
The biometrics you provide for the first time is valid for 10 years. So, if you give your fingerprints and photo, you do not have to go through the same process for another decade. However, there is an exception to the rule. If you want to apply for permanent residence, you need to give your biometrics and pay the fee even if you have already done it in the last 10 years.
Biometrics for Canada visa – exemptions
To make things easier for you, we will list the instances in which you are not required to provide biometrics when you apply for a Canada visa. The people who must not have their biometrics collected are as follows:
Canadian citizens.

Current permanent residents.

Citizenship applicants (passport applicants).

Visa-exempt nationalities who applied for an Electronic Travel Authorization.

Children under the age of 14 and elderly people over the age of 79.

Heads of state and heads of government.

Ministers and diplomats who travel to Canada on official business.

US visa holders who transit through Canada.

Protected persons or refugee claimants who have given their biometrics in the past and now apply for a work or study permit.

Temporary resident applicants who have already given their fingerprints and photo in support of a permanent resident application still in progress.
The bottom line is that as long as you find yourself in one of the situations listed above, you do not have to provide biometrics for a Canada visa.
In all the other cases, you need to find the closest VAC in your area and get the process started. Also, you can just accomplish the formalities at one of the Canadian airports that offer this type of service.
---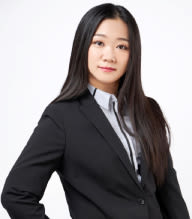 Yixi (Sophia) Li is the co-author of this article. She is a licensed immigration consultant (RCIC) who has been working with an immigration law firm since 2016. She is also a licensed paralegal in Ontario and a notary public. She has a Masters of Law. In 2018, she founded Mainstay Immigration Law Firm and Yixi Li Legal Firm.
---