Is your Canadian passport expiring soon and you need it to travel? Then we're ready to help you! With iVisa.com, you can get your Canadian passport renewed easily by following an easy Canada Passport Renewal Aplication Form.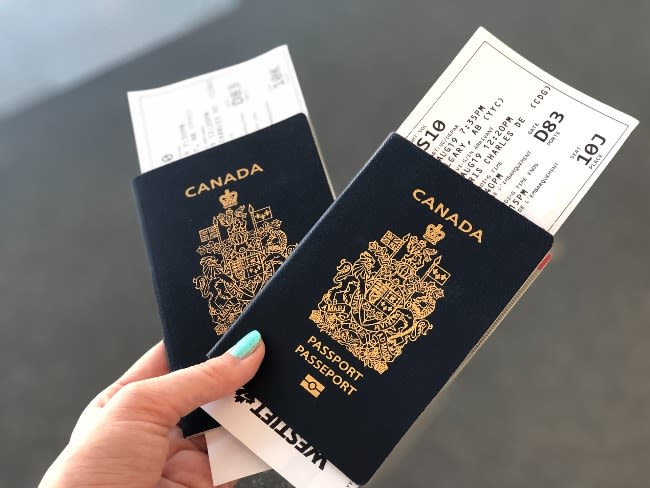 This process won't take you much time or effort, and best of all, most of it is available from home. You'll only have to leave home to leave the complete kit at the nearest Canada post office.
We invite you to learn more about the Canada Passport Renewal Application Form by reading the information below.
Frequently Asked Questions
Who is this service for?
To apply for a Canadian passport renewal, you must first meet certain requirements. These are:
You have your Canadian passport in your possession.
You must be a Canadian citizen and you must be 16 years old or older.
Your passport must be expired or about to expire.
Your passport is in good condition.
You must have two references to include on your Canada Passport Renewal Application Form.
If you send a passport for renewal that has a valid visa in it, you must let the Canadian government know that you want it back. You can explain that you want the original passport to be returned to you because it has a visa inside. If you don't, the visa could be ruined when the old passport is canceled.
Also, you need 2 passport photos for the process. These photos must be taken in person by a commercial photographer or studio and they must follow the valid requirements.
Why should I use a fully online passport renewal service?
iVisa.com offers you an easy-to-use Canada Passport Renewal Application Form that can save you considerable time for your travel plans. Additionally, we do not ask you to send us your old passport, you send it straight to the Canadian government through Canada post.
However, we help you understand this process better thanks to our online kit that offers a shipping label and detailed instructions on how to complete the process from home.
You have to print the shipping label we send you (at home or PO) and get an envelope to mail your current passport to the Canadian government. The shipping label is already included in our fee but iVisa.com will not pay for the envelope.
How does the Canada passport renewal application form work?
Avoid long wait times and tedious queues in the passport office or the consulate by using iVisa.com's online services. You only have to complete the following:
Step 1. Complete the online Canada Passport Renewal Application Form: Our team of experts will review the entire information and start processing your application.
Step 2. Get your renewal kit: Via email, including the prepaid shipping label and directions on how to mail your expired passport.
Step 3. Send your current passport to the government: You can do that through Canada Post.
Step 4. Obtain your new passport: To your doorstep, from 6 to 11 weeks after sending your current passport.
How much does the Canada passport renewal cost?
The Government Fee for the Canada passport renewal is CAN $120 / $96.81. This fee covers the standard 5-year adult passport.
For iVisa.com's assistance, you'll be charged a service fee of CAN $40.
Is iVisa.com a safe option?
Yes, our website is a safe place to get your passport renewed. We provide a reliable service that does not expose your private information. If you're still unsure about it, head to our reviews section.
Where can I find more details about the Canada passport renewal application form?
If you want to learn more about the Canada Passport Renewal Application Form, feel free to check our website or talk to our customer care agents for better attention.
iVisa.com recommends
Now that you're ready to use your renewed passport, why don't you prepare your luggage to enjoy Greece?
Greece is one of the most popular countries in Europe, not only because of its amazing history but also for its natural beauty and white-sand beaches.
One of the top places you have to visit in Greece is Santorini, one of the most well-known places to enjoy a deep-blue sea and a relaxing environment. This place is one of the most scenic in all the Greek Islands thanks to its white-varnished houses and volcanic beaches. Besides, this place has a lot of fine restaurants and hotels.
If you want to enjoy turquoise waters, but you prefer to avoid crowded places (let's be honest, Santorini tends to be crowded too often) then feel free to visit Nafplio, a beautiful town in Athens where you can enjoy a lot of relaxing beaches, but with a cozy vibe that you'll surely love. Besides, this place also offers fine options just like Santorini.