If you're planning a trip, you have a Canadian passport, but your passport is about to expire, then better get ready for a Canada passport renewal appointment. Luckily for you, this appointment doesn't have to be at the Canadian passport office, you can do most of the passport renewal process at home with the help of iVisa.com.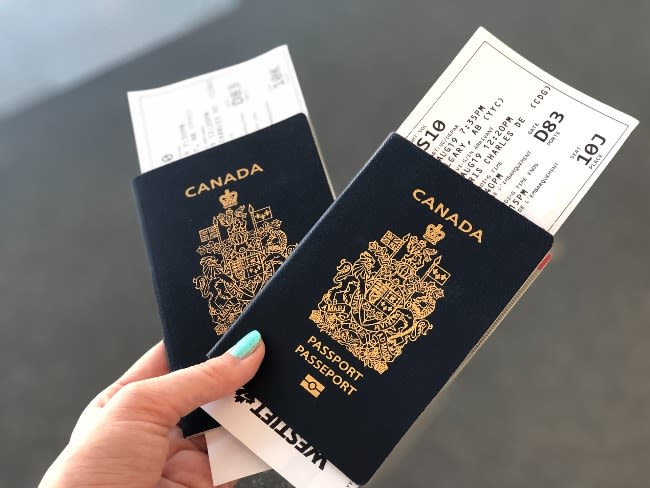 This passport renewal process won't take you much time or effort. Besides, you'll only have to leave home to leave the complete kit at the nearest Canada post office.
Learn more about the Canada passport renewal appointment below.
Frequently Asked Questions
Who is this service for?
To renew your Canadian passport, you must first meet specific requirements. These are:
You have a Canadian passport.
You are a Canadian citizen and you are 16 years old or older.
Your passport is expired or about to expire.
Your passport is in great condition.
You have two references to include on your form.
If your expired passport has a valid visa in it, you must let the Canadian government know that you want the passport back. You can explain that you want the original passport to be returned to you because it has a visa.
You will need 2 passport photos to complete the process. These photos must be taken in person by a commercial photographer or studio and they must follow the valid requirements.
Learn more about the Canada passport renewal appointment below.
Why should I use a fully online passport renewal service?
iVisa.com is a great option to renew your passport because it offers a reliable and manageable online form that can save you considerable time. Besides, we do not ask you to send us your old Canadian passport, you send it straight to the Canadian government through Canada post.
We do help you understand this process better due to our online kit that offers a shipping label and detailed guidance on how to complete the process from home and avoid a Canada passport renewal appointment.
Print the shipping label we send you (at home or PO) and obtain the envelope to mail your current passport to the Canadian government. The shipping label is already included in our fee but iVisa.com will not pay for the envelope.
How does the online Canada passport renewal work?
It is an easy process that's based on these steps:
Step 1. Complete the online application form: Our team of experts will review the entire information and start processing your application so that you can avoid the Canada passport renewal appointment at the office.
Step 2. Obtain your renewal kit: Via email, including the prepaid shipping label and directions on how to mail your expired passport.
Step 3. Post your current passport to the government: Through Canada Post.
Step 4. Get your new passport: To your doorstep, from 6 to 11 weeks after sending your expired passport.
How much does the Canada passport renewal cost?
The Government Fee is CAN$ 120 / $96.81. This fee includes the standard 5-year adult passport. For iVisa.com's assistance, you'll have to pay another fee.
More information about the Canada passport renewal appointment is below.
Is iVisa.com safe?
Yes, we offer a safe website to get your passport renewed. We also provide reliable software that does not expose your private information. If you're still doubtful, head up to our reviews section.
Where can I find more information about the Canada passport renewal appointment?
Go to our website to get more details about the Canada passport renewal appointment or reach out to our customer care agents for better attention.
iVisa.com Recommends
One of the most visited countries in Europe is Greece, and that's why many Canadians decide to visit it each year. This place has a long list of exotic spots, that's why it would be impossible to list all of the best places to visit. However, we can give you some recommendations based on the beauty and uniqueness of some places. For example, you can start your Greek adventure in Athens, the capital city. It was the heart of Ancient Greece, a powerful civilization that still surprised everyone to this day thanks to its thousands of myths and legends.
Athens is still dominated by 5th-century BC landmarks, including the Acropolis, a hilltop citadel topped with ancient buildings like the colonnaded Parthenon temple. It is home to the Acropolis Museum, along with the National Archaeological Museum, which preserves sculptures, vases, jewelry, and more from Ancient Greece.
Another place to mark in your tour is Olympia. Did you get the name? It's the birthplace of the Olympic Games (as the name implies), so it is a must-see when staying in Greece.