Do you want to learn all about the Canada passport renewal expired? Don't worry, we can help you with that. If you're in the process of replacing your Canadian passport soon, then be ready to do it with iVisa.com. With the service we offer, you will be able to save a lot of effort thanks to our automated system.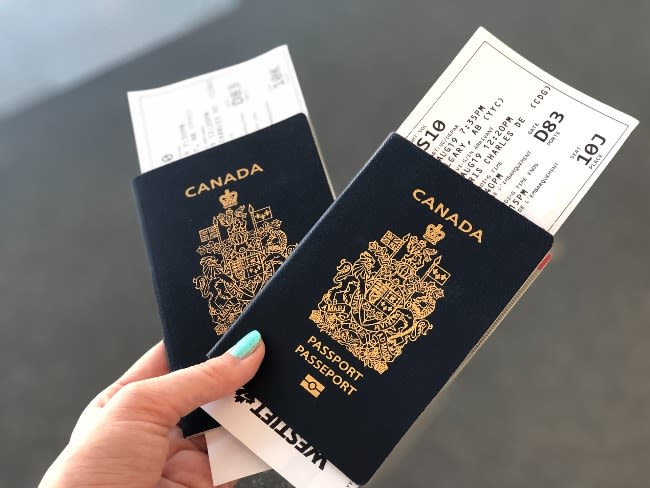 Learn more about the online process to renew your Canadian passport and the Canada passport renewal expired by reading the lines below.
Frequently Asked Questions
Who can enjoy the Canada passport renewal expired service?
If your Canadian passport is about to expire, then you can apply for a passport renewal, but first, be sure of meeting these criteria:
You have an expired (or about to expire) Canadian passport.
You are 16 years old or older.
Your passport is in good condition (it is not ripped or damaged).
You have two references to include on the request form.
Be aware that if your passport has a valid visa in it, then you must let the Canadian government know that you want it back. You can say you want your old passport back because it has a visa.
Also, you'll need 2 passport photos to complete the process. These photos must be taken in person by a professional studio.
Learn more about the Canada passport renewal expired below.
Why should I use a fully online passport renewal service?
We can help you process your Canadian passport easily and quickly! iVisa.com is a great option to renew your passport because it offers you a secure and compliant online form that saves you considerable time. Moreover, you don't have to send us your expired Canadian passport, you send it straight to the Canadian government.
The service we offer helps you understand the passport renewal process better thanks to our online kit. This kit offers a shipping label and detailed guidance on how to complete the rest of the process.
Print the shipping label we offer you (at home or PO) and obtain the envelope to mail your current passport to the Canadian government. iVisa.com will not pay for the envelope.
How does the online Canada passport renewal work?
This is the process you have to follow:
Step 1. Fill out the online application form: Our agents will ensure the entire information is correct and start processing your application.
Step 2. Receive your renewal kit: By email, including the prepaid shipping label and guidance on how to mail your expired passport.
Step 3. Post your passport to the Canadian government: Via Canada Post.
Step 4. Obtain your renewed passport: To your doorstep, from 6 to 11 weeks after posting your old passport.
How much does the Canadian passport renewal cost?
The official fee is CAN$ 120 / $96.81. This fee includes a standard 5-year adult passport. For iVisa.com's support, you'll have to pay another fee.
Learn other information about the Canada passport renewal expired below.
Is iVisa.com safe?
Yes, it is! We provide a 100% safe website that will guide you with everything about the Canada passport renewal expired service. We also give you safe software that will not reveal your private information. If you still have doubts about it, go to our reviews section.
Where can I find more information about the Canada passport renewal expired?
Check our website to find more info about the Canada passport renewal expired. Keep in mind that you can also talk to our customer care agents if you prefer faster attention.
iVisa.com Recommends
Italy is one of the most popular countries in the world thanks to its richness in art, architecture, and history. It is the birthplace of the Roman Empire and the Renaissance, so you'll find a lot of UNESCO World Heritage Sites here (probably more than any other country on Earth).
But Italy's top tourist places are not all architecture and art. This country is also blessed with mountains, lakes, and a beautiful coastline that's been already appreciated in lots of movies and series.
Speaking of coastline, why don't you plan a escape to the Amalfi Coast? It is a stunning stretch along the Sorrentine Peninsula, south of Naples and Sorrento. This UNESCO World Heritage Site is home to numerous hillside towns that colorfully adorn the place. Our recommendation is to follow the Sentiero degli Dei to see the most breathtaking scenery for walkers.
Following the magic of the Amalfi Coast, you can also explore the beautiful Island of Capri. Capri is home to the famous 'Blue Grotto', a sea cave that's visited by thousands of tourists all year long.