If you're ready for your next trip, make sure to confirm your passport isn't about to expire. If your minors need to renew their passport, you must complete the Child application form (PPTC 155) as the parent or legal guardian. For adults, you can always trust iVisa.com with a simple procedure. All you need is only a click away.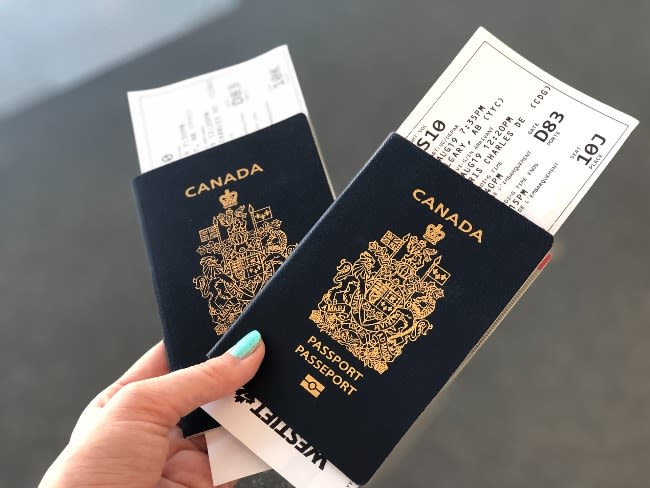 Keep learning more about the Canada passport renewal form child with our team. We have detailed all the steps to renew a Canadian passport from the comfort of your home. Forget about visiting a Canadian government office because we have all you need on our online platform.
Frequently Asked Questions
Who can apply for the Canada Passport Renewal?
Comply with the following characteristics:
You must be a Canadian citizen.
You must be 16 years old or older.
Your current passport should be in your possession. It must be in good condition. Your passport must have expired on or after February 1, 2019.
Explore more about the Canada passport renewal form child with us.
Why is iVisa.com the best option for the Passport Renewal service?
iVisa.com offers three essential features for the passport renewal service:
Find everything on a single site. There is no need to visit other websites to complete all the requirements for the service.
Our team is ready to help you. Our experts can solve all your doubts and confirm your application form is accurate.
Secure process. Our systems are safe, which means your information is safe at all times.
We can tell you more about the Canada passport renewal form child.
How does iVisa.com's Passport Renewal Service work?
You need to follow these three steps:
Step 1: Answer the questions in the online application and attach your passport photo. Pay the Canadian government fee and our service.
Step 2: We will send a kit with the required documentation and instructions for printing and signing. Go to the nearest mailbox with the documentation and your current passport.
Step 3: We will share the tracking details. Canadian authorities take 25 business days to send you your new passport.
We have more details about the Canada passport renewal form child.
What is the cost of the passport renewal service?
The Canadian government has a fee of CAN$ 120 or USD 96.81 for a 5-year validity passport. Our service has this cost:
Standard shipping time: 1-2 days - CAN$ 40
After your application has arrived at the Canadian government, it takes 25 business days to process your documentation.
What do I need?
You must have these items:
Passport: The passport has expired on or after February 1, 2019.
Passport photo: Comply with the photo guidelines we will provide.
Email address: Expect emails from our team.
Method of payment: Pay for the online service with a credit or debit card.
Let us explain more about the Canada passport renewal form child.
Can I trust iVisa.com?
Of course! We have been working with travel documentation for years. We know how to handle the Canada passport renewal form child for you.
Check our user reviews section for more details about our successful services.
Where can I find more information?
Communicate with our customer service team that is available at any time. We can answer any questions about the Canada passport renewal form child.
iVisa.com Recommends
Now that you will have a new passport, you can explore India. Head to Amritsar, a relevant hub of Sikh history. It was founded in 1577 by Ram Das, and it features the famous Harmandir Sahib or the Golden Temple. Its gorgeous decoration makes it a place you can't miss. It was opened in 1604 and it is considered a holy place by the Sikhs. We recommend checking the golden dome that represents a lotus flower, a purity symbol. The overall atmosphere is peaceful, and you will hear people praying constantly. Every day, the temple serves over 50,000 free meals. Give it a try.
Explore the Golden City of Jaisalmer, a splendid oasis of old architecture located on the dunes of the Thar Desert. Visit the Jaisalmer Fort, a 12th-century structure that rises in the center of the town. Also, make your way to the Maharaja's Palace, built between the 1500s and the 19th century. Check the beautiful tiles from Italy and China. In addition, see the carved stone doors and some Jain temples decorated with fine marble and sandstone images.