You have the opportunity to renew your Canadian passport in Australia.iVisa.com has all the details of thise simple procedure, and we have detailed it below. Trust our services and obtain your new Canadian passport as soon as possible.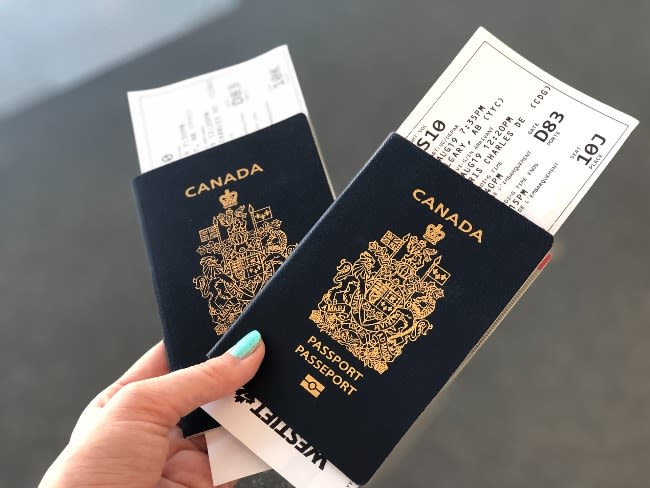 The good news is that all you need is an internet connection and a few requirements. Remember that you need your current passport to start the process. Learn more about the Canada passport renewal in Australia with our team of experts.
Frequently Asked Questions
Who can apply for the Canada Passport Renewal?
The eligibility criteria have these characteristics:
You are a Canadian citizen.
You are 16 years old or older.
Your current passport is in your possession. It has an expiration date on or after February 1, 2019. Also, your passport must be in good condition.
We can tell you more about the Canada passport renewal in Australia below.
Why should I choose iVisa.com for the Passport Renewal service?
iVisa.com offers all you need in one place. Our platform can provide all the requirements for your Canada passport renewal in Australia on a single site. Also, you have experts ready to solve all your doubts about the passport renewal process. Finally, our systems are safe, which means all your details are safe with us.
How is the application process?
Make sure to follow these three steps:
Step 1: Complete the online application with your details and upload your passport photo. Pay the fee of the Canadian government and our service.
Step 2: We will send a kit with the required documentation and specific instructions. Go to the post officemailbox with the documentation and your current passport.
Step 3: We will share details to track your process. The Canadian authorities take 25 business days to renew your passport.
We have all the details about the Canada passport renewal in Australia.
What is the cost of the passport renewal service?
You need to pay CAN$ 120 or USD 96.81 tofor the Canadian government. It's valid for a 5-year validity passport. Although the Canada passport renewal in Australia is still not available, we will be able to processreceive your travel requirement soon. Come back later to check if the service has opened.
Remember that the Canadian government takes 25 business days to process your passport renewal.
What document do I need?
Make sure to have these requirements:
Passport: Your passport has expired on or after February 1, 2019.
Passport photo: Follow the photo measures we will indicate.
Email address: We will communicate electronically.
Method of payment: Pay for our service with a credit or debit card.
Is iVisa.com trustworthy?
Of course! We have been helping travelers for years. We have the right expertise to help you with the Canada passport renewal in Australia.
Visit our user reviews section for more details about our successful services.
Where can I find more information?
Get in touch with our customer service team available at any time of the day. We can solve your questions about the Canada passport renewal in Australia.
iVisa.com can help you with your passport renewal.
iVisa.com Recommends
Explore the Agra Fort in India. This military structure was built in 1565 by Emperor Akbar, and it features Hindu and Muslim influences. Situated only 2 kilometers away from the famous Taj Mahal, you can enter through Amar Singh Gate. On the inside, you can recognize two buildings, the Akbari Mahal and the Jahangiri Mahal. The latter functions as a private residence. Continue with the Khas Mahal with a gorgeous copper roof. Also, explore the Anguri Bagh, a Mughal garden with fountains and channels. Nearby you can see the Musamman Burj tower that served as a prison for Shah Jahan until his death.
Visit the Ellora Caves, built between the 5th and 10th centuries by Hindu, Jain, and Buddhist monks. Located 300 kilometers west of Mumbai, the caves are worth the visit. The 34 carved temples, chapels, and monasteries are places of worship. The shrines featuring Buddha are the most impressive. Check the Kailasa Temple, one of the Hindu carvings. It represents Mount Kailasa, and it required over 200,000 tons of rock. The Ellora Caves are a magnificent example of religious tolerance.