Thinking about traveling, but need to get a new passport? If you are from Canada, you need to read this article about Canada passport renewal requirements. Here at iVisa.com, we help you with this process online.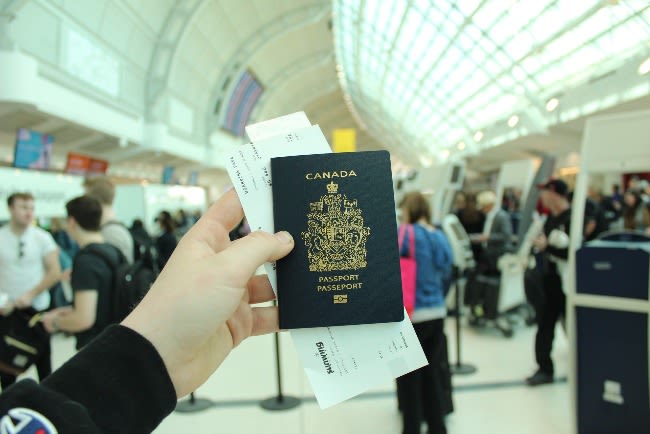 Here, you will find the most popular questions about the Canada passport renewal requirements. Let 's start!
Frequently Asked Questions
How do I apply for the Canada passport renewal requirements?
To apply to renew your passport, you need to follow these steps to complete your Canada passport renewal requirements, that iVisa.com will send you a kit with:
You need to complete and review the application form and sign it. You need two printed passport photos. A digital shipping label for the envelope, with postage included will be sent via email and instructions of what to write on the back of each photo for the government to accept. (canada post)
To complete this, you need to pay for the government fee and the iVisa.comservice.
What documents do I need to do this process with iVisa.com?
For the Canada passport renewal requirements you will need to:
Send the envelope with the old passport, signed form, two passport photos handwritten on the back, and a digital shipping label to the government through Canada post.
It will take Canada Post a maximum of 2 days to send it to the government.
A Credit/debit card (Visa, MasterCard, and American Express cards are accepted)
How much is the government fee?
The government fee is CAN$ 120 / $96.81. Your new passport will have 5 years of validity.
How much is the process for the Canada passport renewal?
At iVisa.com we will charge you CAN $40 for helping you with all the processes.
How many days do I need to wait to have my new passport?
You'll receive the new passport between 6 and 11 weeks. Important your previous passport will be canceled when your new passport arrives. The system will then make it invalid for travel.
Can I trust iVisa.com?
Of course! At iVisa.com we have more than a decade of experience of helping with visa processes for people around the world. To feel more secure about starting this process of the Canada passport renewal requirements, we invite you to learn more about us in our review section.
I have other questions, how can I contact you?
If you have any other questions about Canada passport renewal requirements, we have a great support team at iVisa.com 24 hours a day, 7 days a week for you.
iVisa.com Recommends
You already know about Canada passport renewal requirements, now at iVisa.com we give you some recommendations if you are traveling soon.
If you are looking for biodiversity, or for natural wonders, Colombia has it all. It's a magical country, where you can find all sorts of terrains and beautiful landscapes.
It has the Andes mountains with incredible views, it is home to tropical rainforests full of life, just to mention some examples. Colombia also has over 1'200 km of coastlines with white sand beaches that are perfect for relaxing or taking part in water activities.
For an astounding and unique place to visit, you should consider the Amazonas in Colombia. It has over 1'300 000 hectares of the Amazon rainforest in its territory.
Its landscape is composed of rivers, swamps and wetlands that are home to an incredible variety of plants and animals. This place is special because it is very well preserved, which makes you feel as if you were back in time when the earth was still untouched by humans.
The Amazon holds a lot of flora diversity, with a lot of species that can't be found anywhere else on Earth. There are also a number of species that exist only in this region, such as the pink river dolphins or the manatees, for example.
However, fishing these animals is strictly prohibited due to their vulnerability status. Thus, tourism activities must be done in harmony with the environment and not affect the ecosystem.
Besides, there are many waterfalls, such as La Fortuna or Salto del Guaira, which over thousands of years carved deep canyons out of solid rock. These waterfalls represent a magical scenery that turns into an impressive work of art by nature, formed over hundreds of thousands of years.
The Amazonas is also full of archeological sites that tell the history and life stories of its people. They show you what we were like; we could be like, and how we evolved as human beings. It's a place where you can discover, learn and experience firsthand things that happened centuries ago here on Earth.