If you are thinking of traveling, but your Canadian passport renewal expired more than one year, here at iVisa.com, we help you with the process easily.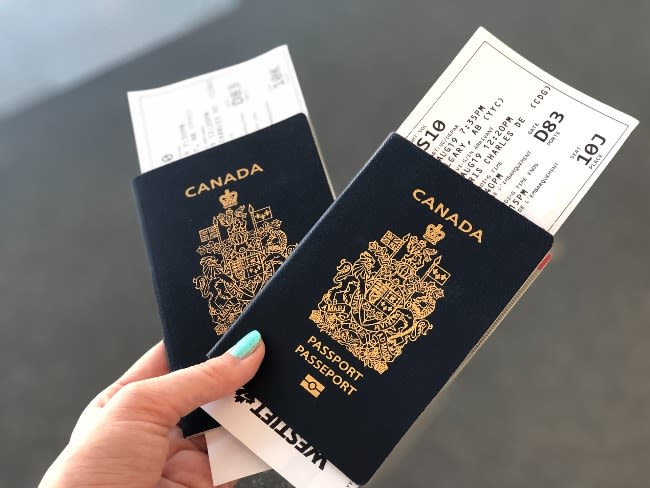 Let's start answering the most popular questions about it.
Frequently Asked Questions
Who is the service for?
This service of Canadian passport renewal expired more than one yearis for people who need to renew their old passport and are citizens of Canada, or their nationality is Canadian.
How to apply for the Canada passport early renewal?
To renew your passport, you will need to follow these steps to complete your Canadian passport renewal expired more than one year, then iVisa.com will send you a kit.
Step 1: You need to complete and review the application form and sign it.
Step 2: You need two printed passport photos.
Step 3: You need a digital shipping label for the envelope with postage included that will be sent via email. Follow the instructions of what to write on the back of each photo for the government to accept it. (Canada Post)
To complete this, you need to pay for the government fee and the iVisa.comservice.
What documents do I need to do this process with iVisa.com?
For the Canadian passport renewal expired more than one year, you will need to send the envelope with the following:
The old passport.
The signed form.
Two passport photos handwritten on the back.
A digital shipping label to the government through Canada post.
You need a credit/debit card to pay the fees (Visa, MasterCard, and American Express cards are accepted). Canada Post will ship it to the government the same day, or in 2 days maximum.
How much is the government fee?
The government fee is CAN$ 120 / $96.81. Your new passport will have 5 years of validity.
How much is the process for the Canada passport renewal?
At iVisa.com, we will charge you CAN$ 40 for helping you with all the processes.
How many days do I need to wait to have my new passport?
You'll receive the new passport between 6 and 11 weeks.
Important: Your previous passport will be canceled when your new passport arrives. Our system will then make it invalid for travel.
Can I trust iVisa.com?
Absolutely! At iVisa.com , we have many years of experience helping with visas and passport processes. To feel more secure about taking this step with us for the Canadian passport renewal expired more than one year, we invite you to know more in our review section.
I have other questions; how can I contact you?
If you have any other questions aboutCanadian passport renewal expired more than one year, we have an amazing support team at iVisa.com that is available for you at any time of the day. So feel free to write to us.
iVisa.com Recommends
If you are looking for a great travel destination for your holiday, there is a lot to choose from. Many people dream of seeing the Statue of Liberty or exploring the Pyramids of Egypt.
You should consider visiting Australia and its natural beauty. It has so many interesting places to visit that you'll be able to plan out several weeks ahead. If you're looking for somewhere with good weather, lots of beaches, and an active nightlife scene, then this may just be what you need.
In terms of getting around, there are plenty of options to choose from. First of all, plane travel. Airports around the country have been renovated recently and enlarged to manage many incoming travelers.
Some people also visit Australia by boat. Cruise ships regularly dock at its ports and allow tourists to explore the most popular destinations, such as Sydney or Melbourne. However, most people will probably want to travel across the country using buses or trains. This way you can see a lot more on your trip!
If you're looking for a more natural vacation, then you may want to explore Australia's national parks. These are protected areas that preserve flora and fauna of the country. There is a lot to see here. For example, there are many impressive waterfalls and beautiful beaches.
Since Australia is so big, it has its fair share of different climates throughout the year. You can go from hot and sunny weather in summer to rainy conditions during autumn or winter months. If possible, try visiting several times during the year so that you can experience all four seasons!