As a Canadian citizen living in The Philippines, you must know that if you need to renew your passport you can do it with iVisa.com. The Canadian Passport renewal process is easy to apply. You only need to contact us and follow some simple steps and then wait at home for your new passport.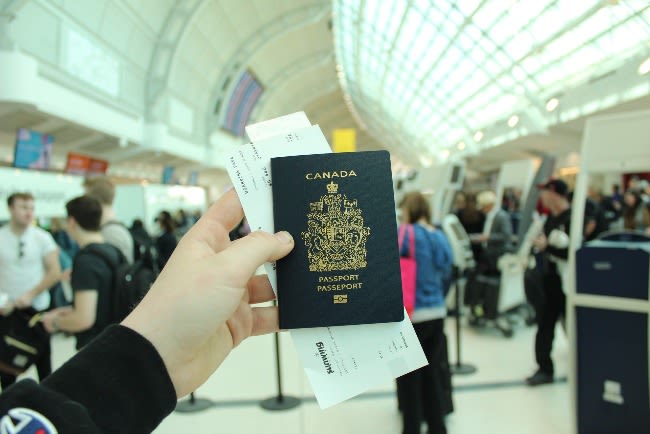 Canadian Passport renewal The Philippines - Learn more about this renewal process on our FAQs.
Frequently Asked Questions
Who is this service for?
There are some requirements you must meet to apply for this process:
You must be older than 16 years old.
Your passport must be in perfect condition.
The passport information must match your legal document.
The passport must be valid or recently expired.
Canadian Passport renewal The Philippines - If you are younger than 16 years old, you must contact the closest embassy.
Why use a completely online Passport Renewal service?
The biggest advantage of applying with iVisa.com is that you can complete the entire process from the comfort of your own home. This will save you time and money in long procedures at the embassy.
Canadian Passport renewal The Philippines - iVisa.com wants you to have a great experience applying for a new passport.
How does the Passport Renewal Service with iVisa.com work?
You can apply for the new passport by following these simple steps:
Step 1: Complete our online forms and submit your 2 passport photos. Then pay for the processing alternative so you can get your Passport Renewal Kit.
Step 2: Once you get your renewal kit, read and complete all the detailed instructions before sending the Passport Renewal Kit to the government of Canada using the country postal service.
Step 3: In this step, you will only need to wait for your new passport. Remember you can track your process application from any electronic device. Canadian Passport renewal The Philippines - Trust in iVisa.com and get your new passport as soon as possible.
How much does it cost to get my passport renewed?
Right now there is no price range available for this service. However, it will be soon! If you are interested you can check back soon and find all the information about the prices and processing times on our website.
Canadian Passport renewal The Philippines - Best processing times you will find in the market with iVisa.com
How soon will I get my new passport?
After shipping your iVisa.com renewal kit, you will get your new passport in 25 business days.
But, you will need to pay a government fee depending on the passport renewal before the process starts. If you are applying for the 5-year adult passport the cost is $120 CAD and for the 10-year adult passport is $160 CAD.
Canadian Passport renewal The Philippines - Remember these prices only included the government fee for shipping.
Can I trust iVisa.com?
Yes! iVisa.com has been processing travel documents for hundreds of customers for years without any problems. We have loyal customers who only trust our service, and you can be part of them.
Canadian Passport renewal The Philippines - Read our feedback in our review section.
I have some concerns about the Passport Renewal process. Who can I talk to?
You can resolve any questions with our customer service experts, they are available 24/7.
iVisa.com Recommends
Now that you have your new passport you must start planning your next trip, we recommend visiting Mexico. This tourist destination has hundreds of wonders to discover, among them is Puerto Escondido in Oaxaca.
This place is very special and has a variety of nature with incredible waves surrounding all the beaches. This attracts many tourists who want to surf or do other water sports, such as windsurfing, diving, fishing, or swimming. You can also enjoy the little-explored areas and discover a little about the fauna of the region, especially its turtles.
You can stay in hotels, lodges, or luxury hotels, depending on the activities you want do. But no matter which one you choose, what the destination will always assure you is to have a good time and relax. Likewise, no matter where you stay we recommend visiting the beaches Zicatela, Bacocho, Marinero, and Carrizalillo, they are the best in Puerto Escondido.
Other activities you can do are to walk along the Adoquín, which is one of the oldest streets of the destination, and visit the handicraft stores, restaurants, cafes, or live music venues. Also San Gabriel Mixtepec, a coffee town is interesting to visit, especially in June when the feast of San Patron is celebrated.