You can renew your Canadian Passport as a resident of New Zealand. You only need to apply for this service with iVisa.com This is an online service you will be able to do from your home. It is easy and simple, and the most important thing is that you will be able to save time and money in the process.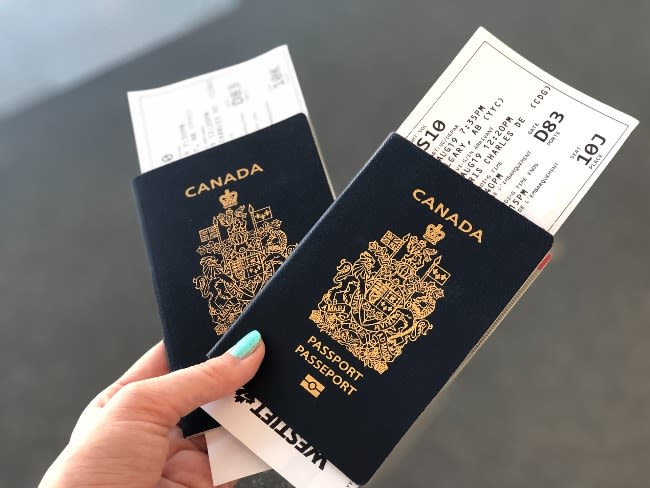 How to renew Canadian Passport in New Zealand - Read our FAQs to learn more about it.
Frequently Asked Questions
Who is this service for?
For you to apply for the renewal process you need to meet these requirements:
You must be 16 years old or older.
Your passport must be in good condition and must have all pages.
The passport personal information must match your ID.
The passport must be valid or expired for less than 3 years.
How to renew Canadian passport in New Zealand - If you don't fulfill these requirements you can't apply with iVisa.com.
Why use a completely online Passport Renewal service?
Using the online service gives you many benefits including the ease of doing it at home and the security that you will have all your documents in your possession at all times. You will not have to deal with any third party.
This ensures total confidentiality of your personal information, and also allows you to track the process in real-time. How to renew Canadian Passport in New Zealand - Trust in iVisa.com and we will guarantee quality in our application processes.
How does the Passport Renewal Service with iVisa.com work?
Just follow these 3 simple steps and you will get your new passport.
Step 1: Complete and review the iVisa.com online forms with your personal information and upload your 2 passport photos. Then pay the processing alternative and with that, we will be able to send you your renewal kit.
Step 2: When your renewal kit arrives you need to follow all the detailed instructions we give you before sending the Passport Renewal Kit to the government of Canada using the local postal service nearest to you.
Step 3: Then you will only need to wait for your new passport to be delivered home. You can always track your application. How to renew Canadian Passportin New Zealand - There are some extra charges in printing and envelope that the iVisa.com fees don't include.
How much does it cost to get my passport renewed?
For the moment this service does not have a price range available. Nevertheless, we will have it soon! You can always check back for more information on prices and processing times or contact iVisa.com directly at any moment.
How to renew Canadian Passportin New Zealand - iVisa.com works with the best prices in the market.
How soon will I get my new passport?
First, you will need to pay a government fee. There are two prices, for the 5-year adult passport you will pay $120 CAD and for the 10-year adult passport $160 CAD.
After paying this fee and sending the iVisa.com renewal kit, it will take 25 business days for you to have your new passport with you. How to renew Canadian Passport in New Zealand - The government fee is a mandatory payment for any application process.
Can I trust iVisa.com?
Sure! iVisa.com has been able to process hundreds of documents for all its customers, and all of them have been processed in time for them to make the trip of their dreams. We have a responsibility to make sure that we never disappoint our customers.
How to renew Canadian Passport in New Zealand - You can confirm our reliabilityby reading our feedback in our review section.
I have some concerns about the Passport Renewal process. Who can I talk to?
If you have any concerns about our services you can contact our customer service experts. They are available 24 hours the 7 days of the week.
iVisa.com Recommends
Ready to use your new passport and travel the world? Discover the incredible destination of Cuetzalan in Mexico. This attraction located in Puebla represents the variety of culture and history of the region.
This town known for being a key destination in the Mexican highlands has mountains, meadows, and a mystical climate. You will wake up in the morning to thick fog, mysterious caves, and the delicious smell of coffee. It is recognized by many tourists as a magical town where indigenous life still predominates and allows one to learn about their traditions.
When you go there, you must visit El Salto Waterfalls, a place surrounded by waterfalls more than 30 meters high. Many tourists do sports such as climbing, rappelling, kayaking, and others prefer to just enjoy the view and the water of the waterfalls.