If you're planning to replace your Canada passport, you can select to have the Canada passport renewal expedited. In that case, you'll probably have to pay an extra fee, but don't worry, we'll explain to you more details about the Canada passport renewal expedited in the article below.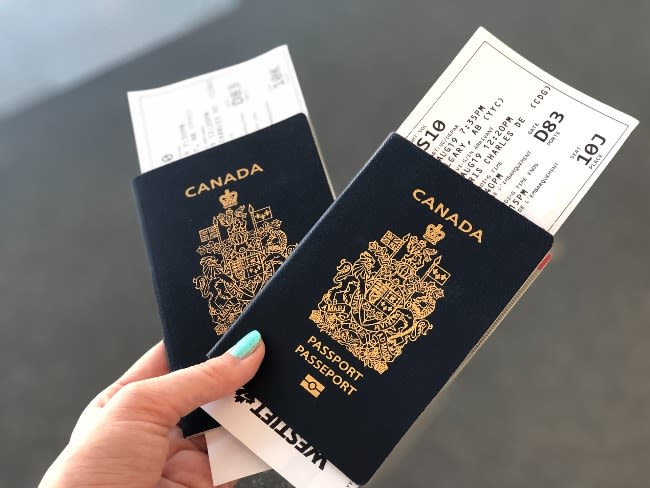 Let iVisa.com do the hard work for you when renewing your Canadian passport! Our easy-to-use service allows us to have the right tool to help you. Learn more about this process by reading the following FAQs.
Frequently Asked Questions
Who can enjoy the Canada passport renewal expedited service?
Before renewing your Canadian passport, be sure of meeting these requirements:
You have a Canadian passport.
You are 16 years old or older.
Your Canadian passport is expired or about to expire.
Your passport is in good condition (it is not ripped or damaged).
You have two references to include on your form.
Notice that if your passport has a valid visa in it, you have to let the Canadian government know that you want it back. You can say you want the original passport back because it has a visa.
You will also need 2 passport photos to complete the process. These photos must be taken in person by a commercial photographer or studio.
Get other info about the Canada passport renewal expedited below.
Why should I use a fully online passport renewal service?
Let us help you get your new Canadian passport easily and quickly! [iVisa.com] is an excellent alternative to renewing your passport because it gives you a reliable and manageable online form that saves you a lot of time. Besides, you don't have to send us your old Canadian passport, you send it straight to the Canadian government through Canada post.
Our service helps you understand this process better thanks to our online kit. It offers a shipping label and detailed guidance on how to complete the process from home.
Print the shipping label we give you (at home or PO) and receive the envelope to mail your current passport to the Canadian government. iVisa.com will not pay for the envelope.
How does the online Canada passport renewal work?
To renew your Canadian passport easily, you have to complete this process:
Step 1. Fill in the online request form: Our agents will check the entire information and start processing your application so that you can evade the Canada passport renewal appointment at the office.
Step 2. Obtain your renewal kit: By email, including the prepaid shipping label and instructions on how to mail your expired passport.
Step 3. Send your current passport to the Canadian government: Via Canada Post.
Step 4. Receive your renewed passport: To your doorstep, from 6 to 11 weeks after sending your expired passport.
How much does the Canadian passport renewal cost?
The official fee is CAN$ 120 / $96.81. This fee covers the standard 5-year adult passport. For iVisa.com's assistance, you'll have to pay another fee. You also have to pay an extra fee with us if you want to enjoy a Canada passport renewal expedited (you'll receive the kit faster).
Is iVisa.com safe?
Yes, we provide a reliable website to enjoy a Canada passport renewal expedited service. We also offer safe software that does not reveal your private information. If you're still unsure, head up to our reviews section.
Where can I find more information about the Canada passport renewal expedited?
On our website, you can find more details about the Canada passport renewal expedited, but you can also reach out to our customer care agents if you prefer faster attention.
iVisa.com Recommends
With over 94 million tourists per year (2018), Italy is the third most visited country in international tourism arrivals, and it is one of the most visited by Canadians as well. If you're asking why is Italy so popular? Bear in mind that the Italian places of culture amounted to 6,610 as of 2018. These places include tourist attractions, parks, museums, libraries, among others. It's never too late to visit this country full of history and architecture. One of the most beautiful spots in this country is Venice, a city of islands and full of water canals. The canals have long been the city's main streets, and they're connected by narrow passageways that can be a bit romantic during sunsets.
There are other fascinating places in Italy like the Leaning Tower of Pisa, for example. La 'Torre Pendente' is just one of the many attractions in Pisa, one whose world fame comes not from the elegance of its design, but from a flaw.
Other places you can visit are Lake Como, the Amalfi Coast, the Uffizi Gallery in Florence, St. Mark's Basilica, and the Roman Forum.