Cape Verde is gradually reopening its doors to foreign tourists. The country has put some rules and recommendations to follow due to the worldwide Covid pandemic. The Cape Verde Visa Duration varies considerably depending on your nationality and how long you plan to travel.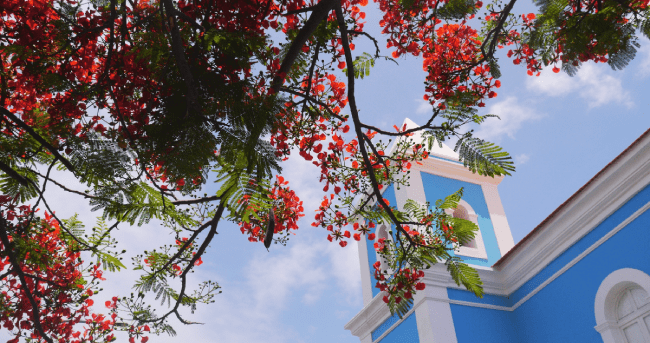 The duration of the visa in Cape Verde is from 30 to a maximum of 90 legal days. Since January 1, 2019, Cape Verde exempts 61 countries from presenting this visa. Now as an international tourist you have the opportunity to visit this wonderful country and enjoy its incredible beaches, jungles, all the African essence and the entertainment and relaxation options that Cape Verde has to offer.
in iVisa.com we will provide you with all the necessary information about Cape Verde Visa Duration so you can have everything clear and do your tasks on time before traveling to this wonderful country.
Now you will get full information about Cape Verde Visa Duration and how to continue. Please follow the instructions. iVisa.com is strongly committed to providing you with the best service and support that you need during this process.
Frequently Asked Questions
Is there any Covid restriction to enter the country of Cape Verde?
Passengers must have a negative Covid-19 PCR test taken at most 72 hours before departure from the first embarkation point. Or, a Covid-19 vaccination certificate showing that the passengers were fully vaccinated.
Or, Covid-19 recovery certificate issued at least 14 days and at most 90 days before arrival. All passengers are subject to medical screening.
What is a Cape Verde Visa Duration?
International citizens can now take advantage of Cape Verde's new e-Visa program. You can get your e-Visa online in a digital format that works exactly like a paper visa without having to travel to the embassy or consulate.
The Cape Verde e-Visa is good for up to 180 days, depending on your country of origin.
How many days of stay can I have with the Cape Verde visa?
the Cape Verde Visa Duration is legally under 30 days, also legally, you can extend your visa up to 60 and a maximum of 90 days.
Which nationalities are exempted from presenting a visa to enter Cape Verde?
61 nationalities are exempt from presenting a visa to enter Cape Verde, these are: Senegal, Togo, Sierra Leone, Angola, Benin, Burkina faso, Ivory Coast, Gambia, Ghana, Guinea, Guinea-Bissau, Hong Kong, Liberia, Macao, Mali, Mauritania, Mozambique, Niger, Nigeria, Russia, Vatican, United States, East Timor, Switzerland, Singapore, St. Maarten, United Kingdom, Norway, Monaco, Liechtenstein, Iceland, Canada, Brazil, Andorra, European Union (27 countries).
What are the processing times and prices?
Standard processing time:

10 Business Days

-

USD $96.99

.
Rush processing time:

8 Business Days

-

USD $148.99

.
Super rush processing time:

6 Business Days

-

USD $211.99

.
Is it secure to use iVisa.com to arrange my Cape Verde Visa?
Yes, it is secure to use iVisa.com as your service provider. You can trust your data is safe with us and feel assured. You can check our reviews and get to know the quality of work we do for our customers.
Which documents are required to apply the Cape Verde Visa?
To apply for the Cape Verde Visa you will need the following documents:
A passport that has at least 6 months of validation.
Your email address for you to obtain your Visa.
Your professional photo. iVisa.com professional service can help you get one.
Valid payment options like Debit/Credit card to pay fees.
I have more questions, where can I find more information?
For more information please contact our customer service team. We are available 24/7 to answer any additional questions, guidance, or queries.
We appreciate the value of choosing iVisa.com and that is why we want to make you feel like you are in good hands.
iVisa.com Recommends
Once you are ready with your documentation up to date, Cabo Verde will have its doors open to welcome you. This beautiful country is located in a volcanic archi pelago off the northwest coast of Africa. It has a population of more than 549 thousand inhabitants whose official language is Portuguese.
There are many options to enjoy and relax in Cabo Verde, if you are a person who loves nature and mountains, you can visit the Fogo peak. This is a hike to the highest peak of Cape Verde, in the Fogo volcano, on the hike you can enjoy wonderful views of the island and the sea, besides having a deep connection with nature.
If you also like to enjoy the best style of beaches, you can visit the island of Sal, one of the most famous islands, due to its party atmosphere and its magnificent beaches. Cape Verde is undoubtedly a country with much beauty to discover, dare to visit this wonderful country that will leave you with many adventures to tell.