The Republic of Cape Verde has just signed a visa free agreement with the citizens of Croatia. It is not known at this stage whether it will be a simple stamp in the passport from a border control officer, or a formal visa, for which an application must be submitted prior to travelling.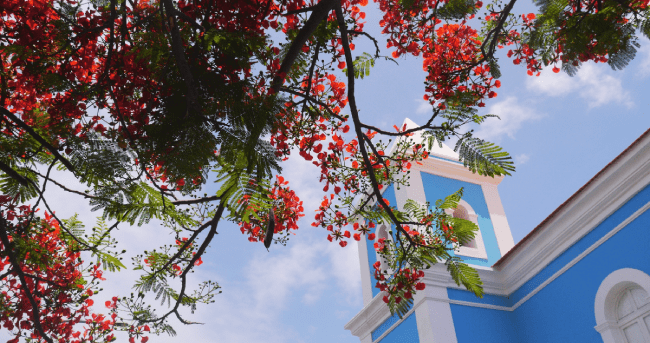 Holders of the Cape Verde visa for citizens of Croatia are entitled to stay visa-free up to 30 days after issued within a 6-month period, provided they have a return ticket or proof that they will be able to purchase one on arrival. They should also have sufficient funds for their stay in Cape Verde, i.e., 50 Euros per day.
In order to help you apply for the Cape Verde visa for citizens of Croatia, we wrote this article for you with all the questions you may have around the Visa:
Frequently Asked Questions
When I submit an online Pre-Arrival Registration application, what do I need to bring?
These documents are required when you apply for a Cape Verde Pre-Arrival Registration online:
A passport is required for all applicants, including children over the age of two who are travelling with a parent or guardian. It must be valid for at least 6 months after the intended date of departure.
Documents to show you'll be able to travel on the dates you've confirmed.
The passport must be valid for at least 6 months after your planned departure.
What is the processing time of my online application?
You have three alternatives for processing times to choose from when you use iVisa.com. You may pick the one that is most convenient for you. The following are the three choices:
Standard processing takes

10 Business Days

.
Rush processing takes

8 Business Days

.
Super Rush processing takes

6 Business Days

.
The processing time determines the cost of your Cape Verde Pre-Arrival Registration. The following are their fees:
Standard processing –

USD $90.99

.
Rush processing -

USD $149.99

.
Super Rush processing -

USD $197.99

.
Is there anything important I should know about the Cape Verde Pre-Arrival Registration?
TheCape Verde visa for citizens of Croatia travelers who plan to visit Croatis can apply for the Pre-Arrival Registration on iVisa.com. The procedure is very simple and quick. Only internet access and a credit or debit card are required for payment processing. It's always a good idea to double-check visa requirements with the nearest embassy because they may change suddenly.
Approval of the Pre-Arrival Registration does not guarantee entry into Cape Verde automatically. Entry might be denied if an officer believes a visitor does not fulfill immigration standards or presents a national security risk to the nation.
How long does my Cape Verde Pre-Arrival Registration last?
After your arrival, you must complete the Pre-Arrival Registration. This is a Single Entry visa and the Cape Verde visa for citizens of Croatia allows a maximum stay of 30 days Per Entry.
Can I trust iVisa.com?
Yes, iVisa.com is here to help you with the application of your e-visa. We want you to have a wonderful experience on your trip. If you want to know more about us and our client's experiences, read our customer reviews.
I have other questions; how can I contact you?
You can contact us whenever you want. Use the chat page to reach out to our customer service team, available 24/7 for answers to any questions you may have.
iVisa.com Recommends
If you want to visit Cape Verde, the best thing to do is check out their culture and history. There are an estimated 500 languages spoken in Cape Verde, which reflects its diverse population. The country's Creole population (a mixture of African and European) make up about 95% of the total population. You can find Portuguese-based Creoles on Santiago Island, French-Creole on Santo Antão Island, and English-Creole on Sal island.
The country was discovered by Europeans in 1462, but it wasn't until 1502 that settlers arrived from Portugal with enslaved Africans as laborers for sugar cane plantations. Today, most people speak Portuguese or one of the many Creoles derived from it.
If you like historical sites, we would recommend visiting Santa Maria Castle in Cidade Velha. The fort was built by the Portuguese in 1590 and still stands as a great example of medieval architecture. It's also now a well-maintained museum that holds impressive exhibitions and artifacts reflecting its 500 year history.