If you want to travel from France to the African continent, Cape Verde is a great option, as this country honors the essence of African culture by having places of splendid natural beauty. Cape Verde is an African country located in a volcanic archipelago, with a population of around 550 thousand people whose official language is Portuguese.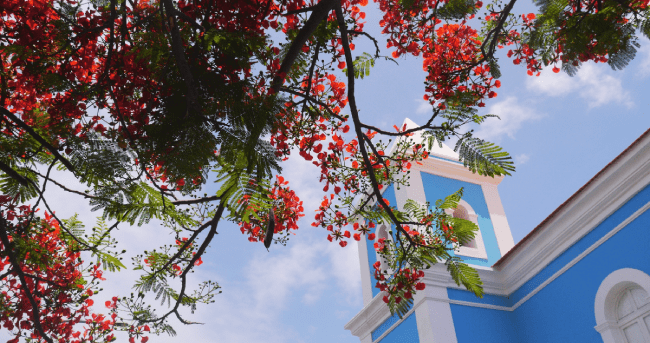 World-class resorts and exuberant nature are part of what you can find in Cape Verde, one of the best places to explore Africa in all its glory.
So if you want to travel to Cape Verde as a citizen of France, you need to apply for the Cape Verde visa for Citizens of France. That's why at iVisa.com we can help you complete, process, and receive your Cape Verde visa for Citizens of France.
Now you will get complete information about how to continue. Please follow the instructions. iVisa.com is strongly committed to providing you with the best service and support that you need during this process.
Frequently asked questions
So how does the process work to get the Cape Verde visa for Citizens of France?
First. Fill out all your details in the iVisa.com application form, then choose a processing time that is suitable for your travel needs.
Second. Make sure all the details you entered are correct, after verifying this you can pay the fees online using a debit or credit card.
Third. The last step is to scan and upload your passport and other documents. After that, click on the "submit" button.
Which documents are required to apply?
To apply for the Cape Verde visa you will need the following documents:
A passport that has at least 6 months of validation.
Your email address for you to obtain your Visa.
Your professional photo. iVisa.com professional service can help you to get one.
Valid payment options like Debit/Credit card to pay fees.
What are the processing times and prices?
Standard process time, if you prefer to pay a standard fee and wait a decent time.
Rush process time, if you are in a bit of a hurry and don't mind paying extra.
Super rush process time if you are willing to pay a reasonable amount for a speedy process.
Is it secure to use iVisa.com to arrange my Cape Verde visa?
Yes, it is secure to use iVisa.com as your service provider. You can trust your data is safe with us and feel assured. You can check our reviews and get to know the quality of work we do for our customers.
I have more questions, where can I find more information?
You can always contact our customer service team for any further questions or doubts. We are available 24/7 to answer any additional questions, guidance or any queries.
We appreciate the value of choosing iVisa.com, and that is why we want to make you feel like you are in good hands.
iVisa.com Recommends
Cape Verde is a country that offers different scenarios for all types of people. With its good African atmosphere, the residents of this country will make you have a great experience, as they are very friendly and charismatic.
Enjoying the natural beaches with crystal waters, colorful parties, and outdoor activities are some of the best things you can do in Cape Verde. One of the main natural attractions is the Fogo volcano , as it is the most majestic of all the volcanoes in the islands of Cape Verde, with a height of 2,900 meters above sea level. You can enjoy this place by hiking up to the peak of the volcano, which can take up to 6 hours.
Salt Island is also one of the most attractive places, famous for its good atmosphere and parties. Here you can enjoy extensive beaches full of magic and unspoiled nature. In addition, on this island are located large resorts where you can live the African experience in the best style.
On the other hand, if you want to get into the culture of Cape Verde, you should visit the city of Mindelo. In this city, you can get to know the real local essence of Cape Verde, away from the luxury resorts or tourist places. Mindelo is the cultural capital of Cape Verde. There are local markets and parks to explore, plenty of nightlife and entertainment, cultural events and festivals, where you can perceive deeper the culture and traditions at its best.