Icelanders need to apply for a Cape Verde Visa to enter the country borders, but the good news is that the process can be made on arrival at the international airports with no effort. The Pre-Arrival Registration can be made with an online application and will be sent to your email address to show to the migration authorities.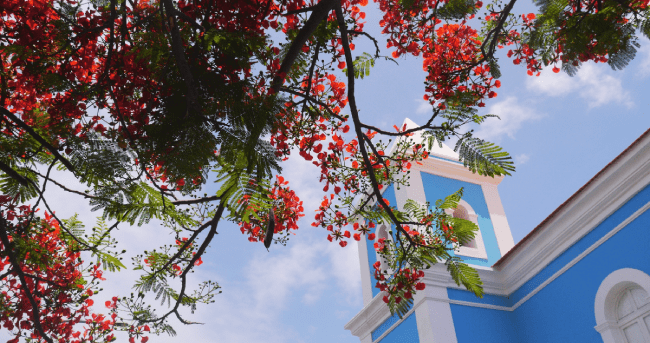 Visit the frequently asked questions below to know further about the process.
Frequently Asked Questions
Is vaccination required to enter the country?
The presentation of a vaccination certificate with the complete scheme is needed in case you do not have the RT-PCR test or the antigen test. It applies even for theCape Verde Visa holders.
Is a PCR Test required to enter the country?
The presentation of a RT-PCR test is mandatory in case you do not have a vaccination certificate and must be taken 72 before boarding. You can also present an antigen test (a.k.a. Ag-RDT) that must be taken 48 before your flight. It is important to point out that both of the results of these tests must be negative.
3. Is quarantine required upon arrival to the country?
Solely if the results of the tests are positive, if you are symphomatic must be during 13 days counting since the day of the appearance of symptoms. If you are asymptomatic you must be isolated during 10 days counting from the testing date. The isolation must take place in the treatment centers recommended by the local authorities.
What is the product and how do I apply for it?
TheCape Verde Visa has not a unique price, the price options are based on the quickness of the processing times you select.
Be mindful of preparing in advance the next documentation:
Passport: All applicants with no exemptions must hold a passport, including minors above 2 years old.
Valid and approved Pre Arrival Registration.
What are the costs and processing times?
The Cape Verde Visa payment alternatives are three:
Standard processing time: Your application will be ready in

10 Business Days

and will costs

USD $91.99

.
Rush processing time: Your application will be delivered in

8 Business Days

and will costs

USD $150.99

.
Super Rush processing time: The application will be fulfilled in

6 Business Days

and will costs

USD $202.99

.
How many times can I enter Cape Verde with a Visa?
It is valid for a Single Entry.
Which is the expiration date of the Cape Verde Visa?
Your Cape Verde Visais valid for 30 days after issued.
How long can I stay in Cape Verde with a Visa?
The maximum time for stay is 30 days Per Entry, so plan your vacations accordingly.
Can I trust iVisa.com?
You can trust us because our payment platform is secured and we have experts run regular vulnerability assessments. Likewise, the process is faster than going to an embassy just by filling out personal information, picking up your processing times and paying, that is it. If you want to be sure about it, please check our customer reviews.
Where can I find more information?
If you visit iVisa.com you will find a search engine that will match with your travel criteria. If you have further questions, please do not hesitate to reach out to the customer support team 24/7.
iVisa.com Recommends
With your Cape Verde Visa you will have the opportunity to rejoice in sandy beaches, clear ocean and the warm weather of the Atlantic ocean. This description fits perfectly with Praia do Estoril in Boa Vista Island. This beach is the perfect background for your IG posts drinking a tropical cocktail and getting a nice tan, that will make everyone in Reykjavik envious of your solar scapade.
This paradise beach brings the best of Cape Verde to your palates with high quality seafood and plenty of watersports including kayak, surfboarding, windsurfing and kitesurfing.
If you desire to continue with natural getaways, the Pico do Fogo volcano is the topmost attraction of its kind in the country. Located in Fogo Island, its cone can be climbed in four hours and it is perfect for the most intrepid hikers, the tour is worth seeing, the views from the top are heart-stopping.
The Cape Verde Visa will allow you to have an abrupt change of landscape, you can visit the Deserto de Viana, in Boa Vista Island, with pristine sand dunes perfect for sandboarding, the dunes are close to the Boa Esperança Nature Reserve which has a lagoon.