Visas must be obtained by visitors from countries that are not visa-exempt. Visas are required for Luxembourg citizens to enter Cape Verde. With iVisa.com, you can apply for a visa ahead of time.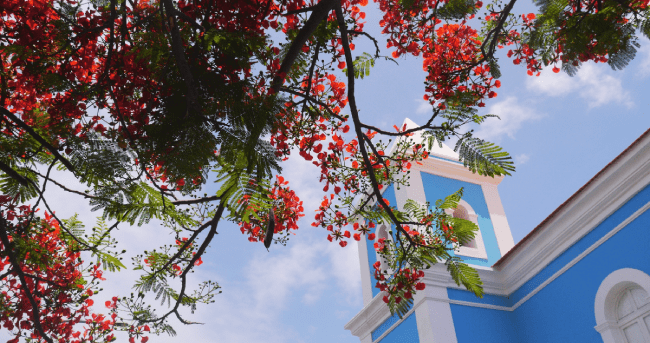 There is a pre-arrival registration process that can be completed online through iVisa.com. It is simple, fast, and secure to use. If you need assistance with a Cape Verde visa for citizens of Luxembourg, please contact us.
The entry pass is valid for a single entry and allows a maximum stay of 30 days Per Entry for citizens of Luxembourg. In order to enter the country, you must have a Pre-Arrival Authorization.
Read on for more details about the Cape Verde visa for citizens of Luxembourg.
Frequently Asked Questions
How does Cape Verde Visa for Citizens of Luxembourg work?
To avoid wasting time at the airport, travelers can pre-register for their trip to Cape Verde online prior to their intended arrival date. The pre-arrival registration for Cape Verde will be followed up by email notification. Visas are required for entry into Cape Verde for Luxembourg citizens.
iVisa.com offers you the opportunity to search for travel documents and learn about Cape Verde eVisas for Luxembourgers.
With iVisa.com, what are the processing fees and time?
There are three options for processing at iVisa.com.
Standard processing option (

USD 60.00

-

10 Business Days

): A budget traveler will find this option suitable.
Rush processing option (

USD 85.00

-

8 Business Days

): Compared with the previous one, this is a faster option.
Super rush processing option (

USD 110.00

-

6 Business Days

): For last-minute trips, this is the best option.
How long can I stay in Cape Verde with an eVisa?
After completing Cape Verde Pre-Arrival Registration, applicants may enter the island once and stay up to 30 days Per Entry. Visitors who plan to visit Cape Verde for tourism only need to apply for a Cape Verde Pre-Arrival Registration.
Visit iVisa.com to learn more about the Cape Verde visa for citizens of Luxembourg.
List out the details to complete the visa application?
When applying for a Cape Verde visa for citizens of Luxembourg, the following documents should be at hand:
A valid passport: To fill out the application form, we need your details.
Valid email address: You will receive your travel documents via email.
Payment method: For payment of the application fee, credit/debit cards are accepted.
What are the steps to apply for the Cape Verde eVisa?
You can complete the application for the Cape Verde visa for citizens of Luxembourg by following these steps.
First: Enter your details online and select the time you want it processed.
Second: Make sure that all the information you provide is accurate and pay the application fee.
Third: Upload a copy of your passport and other documents.
How to obtain more information about the Cape Verde visa for citizens of Luxembourg?
You can read more about the Cape Verde visa for citizens of Luxembourg on the iVisa.com website. If you need any help, our customer service agents are ready to assist you. They can be reached 24 hours a day.
For your convenience, you can email us at [email protected].
How can I benefit from applying through iVisa.com?
To ensure a quick and secure application processing, choose iVisa.com. Your privacy is our top priority. For more clarity, see the user reviews section.
iVisa.com Recommends
Santa Maria beach is Sal's best known not only for the water, as you can also do other activities there. The area also boasts expansive salt flats about a kilometer from the waterline, popular for horseback riding excursions. Furthermore, horseback riding trips are available across the beaches, along trails, or even in the hills on most of the islands. When you get there, be on the lookout for these activities. The views from this location are absolutely breathtaking, especially at dusk. Boa Vista, a desert island paradise perfect for off-road dune adventures, is one of Cape Verde's more popular islands.
Visit Praia de Chaves, and you will have the time of your life. If you arrive at your hotel, you can ask the concierge for booking assistance regarding the dune buggy experience. With Santo Anto as its second fastest-growing island, you will find Santo Anto an interesting island to visit. Boa Vista island is quite different from this one and has a lush and green appearance that is much different from other similar islands.
If you're here, be sure you check out Xôxo and walk the scenic trails alongside Lin d'Corvo down towards João Afonso. Several of the trails are challenging, and you should be well prepared if you are planning to do some of the longer hikes, but I guarantee it is worth it.