After the passage of the world quarantine due to Covid-19, Cape Verde reopens its doors to international tourism, so now you can make your trip to this wonderful African country as a citizen of the Netherlands.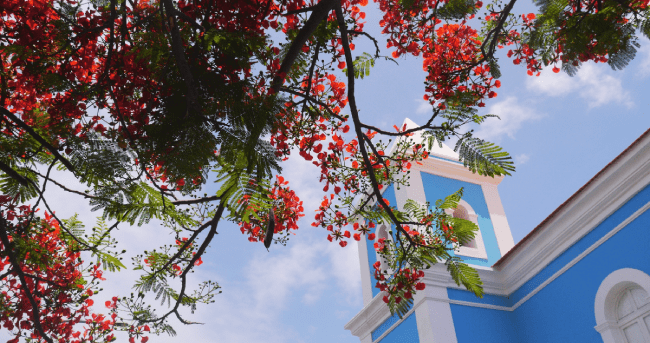 Cape Verde has also established some rules and restrictions that must be taken into account at the time of entry.
So if you want to travel to Cape Verde as a citizen of the Netherlands, you need to apply for the Cape Verde visa for citizens of Netherlands. That's why at iVisa.com we can help you complete, process, and receive your Cape Verde visa for citizens of Netherlands.
Now we will provide you with the most complete information that you need in order to proceed and apply for the Cape Verde visa for citizens of Netherlands At iVisa.com We are committed to giving you the best service that you need during this process.
Frequently Asked Questions
Are there any Covid restrictions to enter in Cape Verde?
Passengers must have a negative Covid-19 antigen or RT-PCR test taken at most 72 hours before departure from the first embarkation point. Or, a Covid-19 vaccination certificate showing that the passengers were fully vaccinated. This does not apply to passengers younger than 12 years old. All passengers are subject to medical screening.
What is the Cape Verde visa for citizens of the Netherlands?
Citizens of the Netherlands need a visa to enter Cape Verde. At the moment of making the process of getting the visa, citizens of the Netherlands will need to present a valid passport.
How do I start the application for the Cape Verde visa for citizens of the Netherlands?
First, fill out all your details in the iVisa.com application form, then choose a processing time that is suitable for your travel needs.
Second. Make sure all the details you entered are correct, after verifying this you can pay the fees online using a debit or credit card.
Third. The last step is to scan and upload your passport and other documents. After that, click on the "submit" button.
Which documents do I need to have in order to apply?
To apply for the Cape Verde visa you will need the following documents:
A passport that has at least 6 months of validation.
Your email address for you to obtain your Visa.
Your professional photo. iVisa.com professional service can help you get one.
Valid payment options like Debit/Credit card to pay fees.
What are the processing times and prices?
Standard Processing time:

10 Business Days

-

USD $90.99

.
Rush Processing time:

8 Business Days

-

USD $149.99

.
Super Rush Processing time:

6 Business Days

-

USD $197.99

.
Is it reliable to use iVisa.com to get my Cape Verde visa?
Yes, it is reliable to use iVisa.com as your service provider. For more information you may check our reviews so you get to know how good our relationship with our clients is and the quality of our work.
Where can I go if I need to ask more questions?
You can always contact our customer service team for any further questions or doubts. We are available 24/7 to answer any additional questions, guidance, or queries.
We appreciate the value of choosing iVisa.com and that is why we want to make you feel like you are in good hands.
iVisa.com Recommends
If you are a citizen of the Netherlands, a vacation in Cape Verde would be a good choice for you, as you will experience a great contrast, which will invite you to discover and enjoy this African jewel, its fantastic beaches, and colorful towns.
The ideal time to visit Cape Verde would be between November to July, which is the summer. Cape Verde is located on a volcanic archipelago, and one of its best attractions is the Fogo volcano. This volcano can be visited by hiking, where once on the peak, you will have wonderful views over the islands and the sea.
Another of the best attractions in Cape Verde that you can't miss is the island of Sal, this island is famous for its picturesque and cheerful style, without a doubt the perfect place to enjoy the crystal clear beaches under the sun. This island is one of the most populated in the whole country and also has its own international airport.
To learn more about the local style, traditions and culture, you can travel to the islands of Palmeira, Santa Maria, Praia and Mindelo. In these cities you can experience the pure essence of Cape Verde, while living your dream holidays.