As the world adapts to the new post-COVID reality, travel restrictions still place a strong emphasis on safety and health. Thanks to these rules and regulations, new destinations are once again available to international travelers.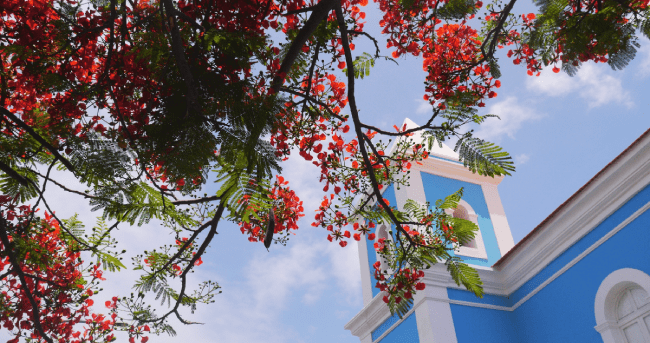 Cape Verde, a place that hosts tropical beaches and a natural exuberance, has opened its doors to those adventurers who wish to visit this beautiful African country.
Cape Verde will certainly surprise you. At iVisa.com we are happy to assist you in applying for the Cape Verde Visa so that this country can welcome you in the best way.
Frequently Asked Questions
Below you will receive information guided by iVisa.com where you will learn more about the process and how to apply.
what is the step by step to apply the Cape Verde Visa?
First, fill out all your details in the iVisa.com application form, then select a processing time that is fit for your travel needs.
Second. Make sure all the information you entered is correct, after verifying you can pay the fees online using debit or credit card.
Third. The last step is to scan and upload your passport and other documents. After that, click on the "submit" button.
For some other reason, do you need to obtain your visa as soon as possible??
The option to apply in advance is available. This option will allow you to get the document as soon as possible without having any errors. We just require your travel dates and we will make sure to get your document ready by the time you need it.
Get started on your application now.
What are the processing times and prices?
Standard processing time:

10 Business Days

-

USD 60.00

.
Rush processing time:

8 Business Days

-

USD 85.00

.
Super Rush processing time:

6 Business Days

-

USD 110.00

.
Is it secure to use iVisa.com to arrange my Cape Verde Visa?
Yes, it is secure to use iVisa.com as your service provider. You can trust your data with us and be assured. You can check our reviews and get to know the quality of work we do for our customers.
I have more questions, where can I find more information?
You can always contact our customer service team for any further questions or doubts. We are available 24/7 to answer any additional questions, guidance or any doubts.
We appreciate our customers for choosing iVisa.com and that is why you're in good hands.
iVisa.com Recommends
Cape Verde is an African country that brings together Portuguese and African cultures. The country is located in a volcanic archipelago on the northwest coast of Africa. Cape Verde is a country with many options to relax and enjoy life. The country has a population of more than 459 thousand inhabitants, whose official language is Portuguese and Cape Verdean Creole.
Cape Verde is one of the countries in Africa with the best quality of life standards. A local legend tells that Cape Verde was created on the last day that God created the world, when God shook his hands over the earth, small particles of earth fell into the water and formed the 10 islands and 3 islets that make up the country of Cape Verde. This country is the perfect place for the natural nesting spectacle of the famous turtle species Caretta caretta, a unique turtle that can live more than 70 years.
In Cape Verde, you can enjoy western pleasures and at the same time feel the African vibes, its streets and traditions, as well as the parties, which have a reputation among travelers. Although the party atmosphere is quite notorious, Cape Verde is the perfect place to relax and enjoy beautiful beaches with calm and colorful water. It is also the perfect place to go hiking in the great mountains, full of vegetation and rainforest.
One of the main attractions of this country is the Fogo volcano, which has an altitude of 2,900 meters above sea level and can be reached on foot, the hike can be guided in an exploration that can take up to 6 hours. The island of Santa Maria is also one of the great attractions, with world-class hotels and countless possibilities to enjoy, besides having magnificent beaches and tropical fauna.