As the number of cases of Coronavirus have been reducing day by day, the government of Chile has reopened its doors to the public. Planning a trip to Chile? You must understand the latest norms and Chile COVID quarantine requirements prior to your trip. As per these norms, you have to apply for an Affidavit providing your basic details and health status. According to the Chile COVID quarantine measure, you need to quarantine for 10 days at home or the hotel where you are staying. You cannot meet anyone during this period.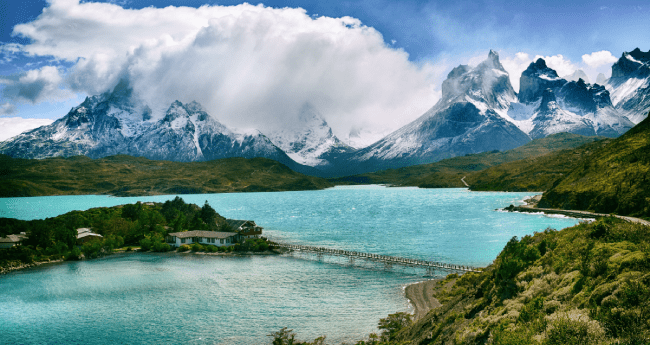 You can apply for your Health Declaration Form by yourself, but it can be difficult for you while packing your bags. You just have to fill out an application form specially designed by our executives that takes only twenty minutes of your time. Our professionals are available 24/7 to assist you at every step of the application. Apply Now!!
How can I apply for a Health Declaration Form with iVisa.com?
You can apply for a Health Declaration Form with iVisa.com in the most relaxed way from the comfort of your home.
Visit our webpage to fill out an application form with the required data
Check all the data given in the form and pay the processing cost
You will receive the document after your application has been reviewed by our executives
Present your document in a printed form or as a electronic copy You can use the amazing services of iVisa.com to obtain your travel-related document easily and quickly.
With us, you don't need to spend a lot of time applying for this document Get Started!
What is the significance of applying in advance?
Applying in advance can be significant as we will remember about your document even if you forgot about it. This way you will get your document on time. Find Out More To learn more about Chile COVID quarantine requirements, you can read the section given below:
Frequently Asked Questions
Do I need a COVID vaccine or vaccination certificate to enter Chile?
Yes, Chile has been taking steps to restore travel within its borders. In order to enter Chile, you'll need to display your COVID vaccine passport or vaccination certificate.
Approved vaccines are Moderna, Pfizer, Janssen, AstraZeneca, Sinopharm, Sinovac, CanSino and Sputnik-V.
Since information may change quickly, we advise you to follow up on the latest Chilean travel updates and/or contact your local embassy.
What do you mean by an Affidavit?
If you are traveling to Chile during the COVID-19 pandemic situation, you must learn about an Affidavit and Chile COVID quarantine measures. An Affidavit is a Health Declaration Form that has been mandated by the government of Chile for every traveler to get their personal details and health status. You must have to submit this form 48 hours prior to your visit.
Do I need to take a COVID-19 test before traveling to Chile?
COVID test prior to arrival: PCR within 72 hours for all travelers

COVID test after arrival: Mandatory PCR on arrival for all travelers

COVID test exemptions: Children under 2
Do I need to quarantine when I arrive in Chile?
Quarantine requirements: 7 days for unvaccinated travelers and until negative result from test on arrival for fully vaccinated travelers

Quarantine requirements- travelers who spent time in South Africa, Zimbabwe, Namibia, Botswana, Lesotho, Eswatini or Mozambique in the 14 days before arrival: 7 days in quarantine, regardless of vaccination status and PCR test result.
Get more information Here. Click Here to get more information about this procedure now.
Can I get some information about the processing cost and time for the application for a Health Declaration Form?
Yes, using iVisa.com allows you to choose from the three options for the processing cost and time for a Health Declaration Form. We understand that every customer has different requirements. Hence, we offer customized options that fulfill every customer's requirements:
Standard Processing Option: You can receive your document in

24 hours

at a low cost

USD 20.00

.
Rush Processing Option: You can obtain your document a bit earlier

8 hours

at a bit higher cost

USD 35.00

Super Rush Processing Option: You can get your document as soon as possible for the highest cost:

4 hours

for

USD 60.00
Navigate here to get more information about these options.
What are the items needed for the application for an Affidavit?
When you apply for an Affidavit with iVisa.com, you don't need a lot of items for the application. You must have a few items to initiate the application procedure that are:
A valid passport and its scanned copy to provide your information
A valid email address so that we can send your document online
Your favorite method of payment like a PayPal account or a credit/debit card to pay the processing fee.
Find Out more about the required items here.
Can I believe in iVisa.com's security when I apply for a Health Declaration Form?
Yes, you can believe in the security of iVisa.com's services to apply for a Health Declaration Form as we have been delivering quality services for many years to our customers.
How can I clear my doubts?
You can clear your doubts by visiting our website or contacting our customer care representatives.
IVisa.com Recommends
We are also here to guide you the best places that you must include to your list. We recommend you to visit Los Pinguinos Natural Monument in Chile. The perfect location for you if you are interested in seeing a large number of penguins at one place. This is one of the most important Natural Monuments of Chile where many visitors visit every year to see its popular natural monuments. This place is located just 35 kilometers from the city of Punta Arenas at the southern tip of the island. You can find around sixty thousand breeding pairs of Magellanic penguins. You can also see various sea lions and seals by guided boat tours. Visiting this place will be the most cherishable moment of your trip. Apply Here!!