Are you planning your next vacation to Chile from Brazil? You must be worried how citizens of Brazil can enter Chile during Coronavirus. To enhance the travel experience, the government of Chile has announced several rules that are required to be followed by every traveler arriving in the country. You must have to follow these rules while entering the country. First of all, you need to have a Health Declaration Form that requires your basic information and health details. Second, you need to have a negative test report for Coronavirus before entering the country. Additionally, you need to self-isolate yourself as suggested by the government.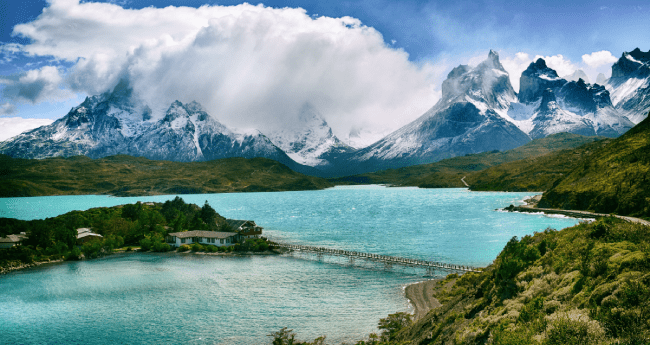 After understanding how citizens of Brazil can enter Chile during Coronavirus, you need to prepare yourself for every requirement. For an Affidavit, you can take advantage of the amazing services of iVisa.com.
What are the steps to apply for an Affidavit with iVisa.com?
With iVisa.com, you just have to follow these easy steps that take only a few minutes. You can complete these steps at your convenience while enjoying your favorite meal:
Visit our webpage and fill out an application form with the needed data.
Double-check all the data you have filled in the form and pay the processing cost.
Get your application reviewed by our experts thoroughly.
Receive your document via email and print your document or utilize its e-copy at the airport. We have a team of expert professionals who assists you at every step of the application.
How is applying in advance beneficial?
Applying in advance for your document is beneficial in every sense as you will get sufficient time to make changes in your application if needed and you can get your document timely. Explore More
You can get more information about how citizens of Brazil can enter Chile during Coronavirus by reading the section given below:
Frequently Asked Questions
Do I need to take a COVID-19 test before traveling to Chile?
COVID test prior to arrival: PCR test within 48 hours for unvaccinated travelers only.

COVID test exemptions: Travelers under 18 and fully vaccinated travelers.
Do I need a COVID-19 vaccine or vaccination certificate to enter Chile?
No! According to the Chilean Government, you won't have to present any vaccination status prior to entering the country. Now if you are a Covid vaccine certificate holder, you won't need to present a negative PCR test.
Local authorities approve these COVID-19 vaccines: Moderna, Pfizer, Janssen, AstraZeneca, Sinopharm, Sinovac, CanSino, and Sputnik-V.
Since COVID-19 information can change quickly, we advise you to follow our networks' latest updates on travel to Chile or contact the Chilean embassy.
Are there any quarantine requirements when I get to Chile?
According to local authorities, the country has no COVID-19 quarantine requirements for foreign or national travelers.
Why is it important to apply for an Affidavit before your trip to Chile?
As per the latest announcement made by the government of Chile regarding how citizens of Brazil can enter Chile during Coronavirus, you must have to apply for an Affidavit 48 hours before boarding the flight. This form is required to get your current health details and personal information. You can make use of the unrivaled services of iVisa.com to Apply Now for this form easily and quickly.
Navigate here to learn more about it.
Can I get more information about the options for the processing of a Health Declaration Form?
Yes, you can get an idea about the options for the processing of a Health Declaration Form with iVisa.com. With us, you can choose from the three options for the processing depending on your requirements:
Standard Processing Time: To obtain your Form in an average time at an affordable cost, choose this option.

10 days

for

USD 29.99

Rush Processing Time: To receive your document a little faster at a little higher cost, go for this option.

8 days

for

USD 52.99

Super Rush Processing Time: To get your document in the shortest possible time for the highest cost, select this option.

7 days

for

USD 86.99
What are the items required for the application for a Health Declaration Form?
We understand how busy you are and how difficult it is for you to arrange a lot of items for the application for a Health Declaration Form. Hence, we offer the simplest way of getting your document with a few items only:
A scan of your valid passport to get your information
A valid email address to send your form via email
Any mode of payment that you can use like a credit/debit card to pay the processing fee Explore more about these items Here.
Can I rely on iVisa.com to obtain an Affidavit?
Yes, you can rely on iVisa.com to obtain your Affidavit for visiting Chile during Coronavirus as we have been delivering quality services to our customers for many years and you can check their reviews on our website.
How can I clear my doubts?
To clear your doubts, you can contact our customer care representatives anytime.
IVisa.com Recommends
You cannot visit every place in a short span of time. Hence, we have selected one of the best places in Chile that cannot be missed during your trip. Cochamo Valley is the most delightful region of Chile that must be included in your travel itinerary. This place is famous among rock climbers and hikers. Depending on your selection of difficulty level, you can choose the trail where you can go hiking. You can find a variety of flora and fauna in this region. Also, this area is popular for great fly fishing.