Are you looking for how citizens of Germany can enter Chile during Coronavirus? You must have to understand the latest norms introduced by the government of Chile for visitors. As per these norms, you need to have a Health Declaration Form before your travel date.
As applying for this form can be tedious, you can take advantage of the unrivaled services of iVisa.com and relax at your home while we are applying for your document.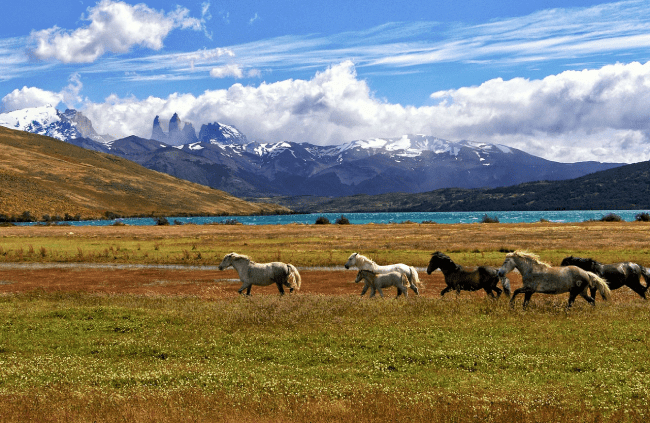 What is the process to apply for a Health Declaration Form with iVisa.com?
Applying with us is very simple, you just have to follow these steps:
Visit our webpage and provide the required details asked in the application form.
Choose among three options for the processing.
Your e-document will be emailed. You can present your e-document at the airport or print it. Using our services makes your application procedure hassle-free! You will get your document on time!
Why is applying in advance for your document beneficial?
Applying for your Affidavit in advance is advantageous for you as you can get your document timely. Also, you can correct every mistake in the form in case of. Get Started with Us Now.
To explore more about how citizens of Germany can enter Chile during Coronavirus, you can read the following section and Apply:
Frequently Asked Questions
Do I need to take a COVID-19 test before traveling to Chile?
COVID test prior to arrival: PCR test within 48 hours for unvaccinated travelers only.

COVID test exemptions: Travelers under 18 and fully vaccinated travelers.
Do I need a COVID-19 vaccine or vaccination certificate to enter Chile?
No! According to the Chilean Government, you won't have to present any vaccination status prior to entering the country. Now if you are a Covid vaccine certificate holder, you won't need to present a negative PCR test.
Local authorities approve these COVID-19 vaccines: Moderna, Pfizer, Janssen, AstraZeneca, Sinopharm, Sinovac, CanSino, and Sputnik-V.
Since COVID-19 information can change quickly, we advise you to follow our networks' latest updates on travel to Chile or contact the Chilean embassy.
Are there any quarantine requirements when I get to Chile?
According to local authorities, the country has no COVID-19 quarantine requirements for foreign or national travelers.
Find Out more about this rule here.
What do you mean by an Affidavit?
To get your basic information and your current health status, the government of Chile has mandated you to apply for an Affidavit 48 hours before departure according to the rule for how citizens of Germany can enter Chile during Coronavirus. Apply for Your Application Form Here.
What are the processing options for the application for a Health Declaration Form?
When you associate with iVisa.com, you can get the advantage of choosing from the three options for the processing:
Standard Processing Option: You can receive your document in an average time

10 days

at an affordable price

USD $46.99

.
Rush Processing Option: You can obtain your document a little faster

8 days

at a little expensive price

USD $79.99

.
Super Rush Processing Option: You can get your document in the shortest possible time

7 days

for the most expensive price

USD $132.99

.
Navigate here to learn more.
What are the items required for the application for an Affidavit?
With iVisa.com, you just need a few items for the application for an Affidavit:
A scanned copy of your valid passport.
An email address.
Bank cards to pay the processing fee.
Explore More about These Items Here.
Can I trust iVisa.com?
Yes, you can trust iVisa.com to Apply for an Affidavit as we assure the safety of your confidential data with our advanced security systems.
Where should I get more info?
To get more info, you can visit our webpage or contact our customer care support.
IVisa.com Recommends
We understand that planning a vacation is not an easy task, hence to ease your task, iVisa.com recommends a few places that you must plan to see while visiting Chile. If you love spending time on beaches, Valparaiso is the perfect place to add to your travel itinerary. This place is also loved by those visitors who are an admirer of architecture. Lord Cochrane's Museum, Naval and Maritime Museum, and Ironclad Huascar are some of the famous attractions of this place that are visited by numerous tourists throughout the year.
Note down these places and Get Your Application Form Completed Now.