Are you planning to visit Chile from Spain and worried about how citizens of Spain can enter Chile during Coronavirus? Don't worry and follow the latest rules that are introduced by the government. According to these rules, the primary essential requirement of entering Chile is to apply for an Affidavit. Applying for an Affidavit can be tedious and time-consuming when you do it by yourself. It can be much easier when you use the amazing services of iVisa.com. Get Started with Us Now to get your document.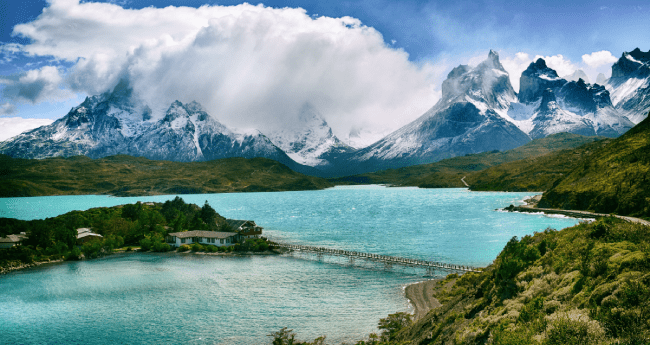 What are the steps to follow to apply with iVisa.com?
You need to follow a few steps while applying with iVisa.com:
You have to visit our webpage.
Provide your basic details in the available application form.
Select your processing alternative.
You will get your document through email and can either print it, or use it as is to show at the airport. Choosing our services can be beneficial if you don't have sufficient time. Our services are 100% online! Get Started.
What is the need of applying in advance?
When you apply in advance, you will get time to correct any mistakes if our experts found them while reviewing the form. Also, if you forgot to apply on time, you don't have to worry as we never forget and Apply for the Form on time. To learn more about how citizens of Spain can enter Chile during Coronavirus, you can go through the below description and Apply continue reading.
Frequently Asked Questions
What is a Health Declaration Form?
After learning about how citizens of Spain can enter Chile during Coronavirus, you need to apply for a Health Declaration Form 48 hours prior to your trip. This form is required by the government to get your basic information with the current health status. Learn More Here.
Is it essential to quarantine after reaching the country?
As per the latest announcement for how citizens of Spain can enter Chile during Coronavirus, you must have to quarantine at home or the hotel for 10 days. Find Out more about the isolation here.
What are other requirements to enter Chile?
You must have to present a recent negative report for the Coronavirus test while boarding the flight according to the latest rule suggested by the government for how citizens of Spain can enter Chile during Coronavirus. Also, a negative test report after seven days of your quarantine can reduce your isolation duration. Navigate here to learn more.
What are the essential items needed for the application?
With iVisa.com, you just need a few items that are:
A valid passport and its scanned copy
A valid email address
A payment method of your choice like a credit/debit card or a PayPal account.
Can I get some information about the options for the processing of the application?
iVisa.com offers you three customized options for the processing that fulfill all your requirements:
Standard Processing Option: Pay a low cost

USD 20.00

to get your document in

24 hours

.
Rush Processing Option: Pay a bit higher cost

USD 35.00

to obtain your document a bit earlier

8 hours

.
Super Rush Processing Option: Pay the highest cost

USD 60.00

to receive your document as soon as possible

4 hours

.
Apply for the Application Form Now.
Is iVisa.com a safe option?
Yes, iVisa.com is a safe option as we use advanced security systems to safeguard your data. Get Started with Us.
How can I resolve my queries?
You can resolve your queries by visiting our website or contacting our customer care agents.
iVisa.com Recommends
When you plan a trip to Chile, iVisa.com recommends you go to the Chilean Lake District that stretches from Temuco to Puerto Montt. This area is worth your visit as you can explore the rich farmland located at the base of numerous snow capped volcanoes. This beautiful region of the Andean foothills is surrounded by thick forests and deep lakes. If you love adventure, you will love this place. Visiting the Chilean Lake District offers you limitless options for hiking and biking. You can also indulge yourself in several other activities such as white-water rafting, climbing on the volcanoes, canoeing, kayaking, and horseback riding. If you are planning your trip in winter, you can enjoy skiing. Also, this is the perfect place to visit for a road trip as this is the most popular area for road trips among tourists. While in Chile, you must try their local recipes to relish your taste buds. One of the most famous street-food recipes of Chile is Humitas, which are Chilean tamales, which is made up of corn, onion, basil, and butter.
What are you waiting for!! Get Your Application Form Now.