Chile is a beautiful country with lots of attractions. As it has reopened its borders to the public, you need to understand how citizens of the United States can enter Chile during Coronavirus. To safeguard its citizens and tourists, the country has announced several preventive measures that must be followed by every visitor entering the country. Before your trip, you must register for a Health Declaration Form.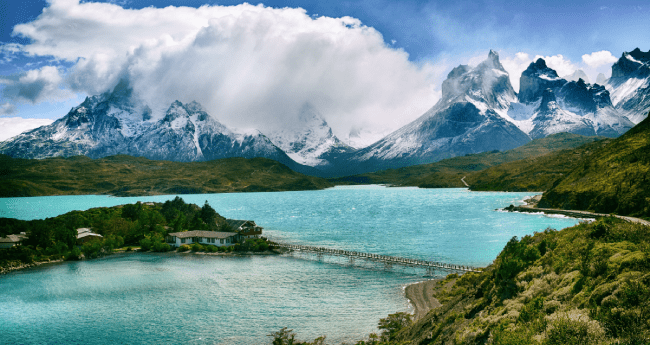 to provide your detailed information about health and contact. As you know how citizens of the United States can enter Chile during Coronavirus, you must be thinking about applying for an Affidavit. To get your document in a stress-free way, you can take advantage of iVisa.com. Our expert executives have created a simple form to get your information. You just have to fill that form at your convenience.
How can I apply for an Affidavit with iVisa.com?
iVisa.com understands the difficulties of the customers. Hence, we offer the most comfortable way of applying for your document:
Go to our webpage and fill out an application form with the essential details
Review the details before submission to avoid any errors and pay the processing fee You will receive your document via email when you can print it or use its e-copy! Using our services makes your procedure simple and quick.
What is the need of applying in advance?
Applying in advance is beneficial because it gives you sufficient time to make changes in the form if required and get your document timely. Get Started.
You can get more information about how citizens of the United States can enter Chile during Coronavirus by checking the following section:
Frequently Asked Questions
Do I need to take a COVID-19 test before traveling to Chile?
COVID test prior to arrival: PCR test within 48 hours for unvaccinated travelers only.

COVID test exemptions: Travelers under 18 and fully vaccinated travelers.
Do I need a COVID-19 vaccine or vaccination certificate to enter Chile?
No! According to the Chilean Government, you won't have to present any vaccination status prior to entering the country. Now if you are a Covid vaccine certificate holder, you won't need to present a negative PCR test.
Local authorities approve these COVID-19 vaccines: Moderna, Pfizer, Janssen, AstraZeneca, Sinopharm, Sinovac, CanSino, and Sputnik-V.
Since COVID-19 information can change quickly, we advise you to follow our networks' latest updates on travel to Chile or contact the Chilean embassy.
Are there any quarantine requirements when I get to Chile?
According to local authorities, the country has no COVID-19 quarantine requirements for foreign or national travelers.
Find Out more about how citizens of the United States can enter Chile during Coronavirus
What does a Health Declaration Form mean?
A Health Declaration Form is a mandatory document that has been required by the government of Chile from every traveler arriving in the country. This form provides the basic personal information and current health details to monitor the travelers. This is how citizens of the United States can enter Chile during Coronavirus. Apply Now to get your form ready here.
.
What are the options for the processing time and cost for a Health Declaration Form?
With iVisa.com, you can choose from the three customized options for the processing that we offer. You can check the following description to get an idea about these options:
Standard Processing Option: Obtain your Form in a standard time

10 days

at a low cost

USD $29.49

.
Rush Processing Option: Get your document a little earlier

8 days

at a little higher cost

USD $52.99

.
Super Rush Processing Option: Receive your document in the shortest possible time

7 days

for the highest cost

USD $89.99

.
Do I need to have certain items to apply for an Affidavit?
Yes, you must have a few items to apply for an Affidavit :
A valid passport and its scanned copy
A valid email address
Bank cards or a PayPal account
Can I trust iVisa.com to obtain a Health Declaration Form?
Yes, you can trust iVisa.com to obtain a Health Declaration Form as we utilize advanced security systems to store your data safely.
How can I resolve my queries?
You can resolve your queries by visiting our website and contacting our customer care executives.
iVisa.com recommends
you to visit Torres Del Paine National Park as this beautiful park encompasses glaciers, mountains, rivers, and lakes. This amazing park is located around a hundred kilometers north of the city of Puerto Natales. One of the most wonderful features of this park are the three peaks of the Paine Massif of around 2850-meter-tall granite. If you love hiking, you can hike on the numerous well-marked trails. These trails also offer several shelters for overnight hikes. Another important attraction of Chile is Valle de la Luna and the Atacama Desert. This amazing place attracts many visitors every year as the surface of this place resembles the surface of the moon. Visiting this place offers you to see one of the driest places on the earth due to the deposited salt and feature of producing fascinating natural saline outcrops. Visit Chile and rejuvenate yourself Now!