The 2022 Beijing Olympics will be held in special stadiums designed with maximum security to avoid any strange event. That's why many people are already planning everything they need to travel to Beijing and thus enjoy these games without any worries.
You don't need a lot of things to travel to Beijing and enjoy the Olympics. The essential thing is to have a China eVisa on hand, which you can request at iVisa.com and hence speed up the entire procedure. This way, you don't have to worry so much about paperwork, as that is the job of iVisa.com. Your only task will be to attend a personal interview at the Chinese embassy.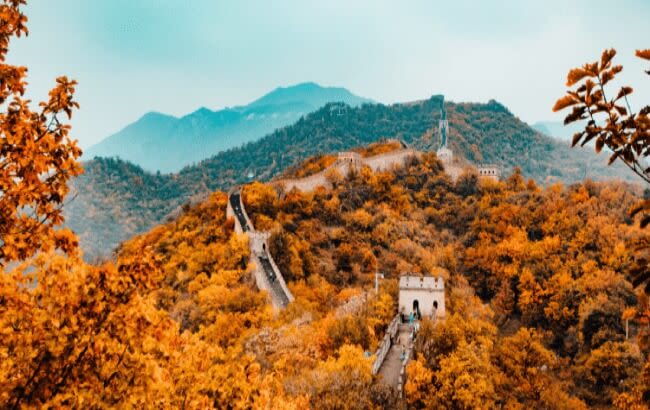 Applying online to this pre-travel document is very simple and it doesn't consume much time. Plus, it's prudent to have this document on hand to avoid any incidents at the airport.
One thing to keep in mind about this long-awaited event is that it's unlikely that any 2022 Beijing Olympics Boycott will emerge. As we mentioned at the beginning, security is guaranteed.
Still, if you want to know more about this topic and the China eVisa, continue reading the article.
Frequently Asked Questions (FAQs)
What is the China eVisa and why is it important?
Before planning any trip abroad, you should have the proper guidance on the documents required for safe entry. These travel documents are essential to enter not only China but any country.
While this varies from passenger to passenger, keep in mind that almost all foreign citizens need a China eVisa to enter China, regardless of the travel reasons, as this electronic document has different types. You can apply for an eVisa for business, tourism, or even for family trips.
The Chinese eVisa is a requirement imposed by the Chinese Government to authorize the due entry of foreign citizens. You can obtain it through an online procedure on iVisa.com and a personal interview at the nearest embassy.
Will I need the China eVisa for the 2022 Beijing Olympics?
The China eVisa will be necessary for all foreign travelers wishing to visit China regardless of their purposes in the country. This means that you'll need this document even if you just want to enjoy the 2022 Beijing Olympics.
Can I apply for any type of eVisa?
No, you shouldn't apply for any type of China eVisa because there are at least 3 types of it, and each eVisa has a different purpose. Keep that in mind before planning your trip to the 2022 Beijing Olympics.
Due to the minimum requirements demanded by the government for the entry of foreigners, it's very difficult for a 2022 Beijing Olympics Boycott to happen, so you can feel relieved with that.
What are the requirements needed for the application form?
Before going to the interview at the consulate, you should use iVisa.com to apply online and therefore save much time on your travel plans. Our application form is easy to complete and it only demands the following list of requirements:
Your valid Hotel or Accommodation reservation.
Your passport with no less than 6 months of validity.
A valid credit/debit card or PayPal profile for all the payments.
A valid email address so you can obtain your receipt and all the updates related to this process.
Other requirements could be needed depending on your nationality and the type of eVisa, but don't worry, they won't be difficult to find. You can check the rest of them on iVisa.com.
What are the processing times and prices?
One of the most important things when planning a trip is the budget, which is why you should know that the China eVisa has a price that includes the Government's fee + iVisa.com's fee. Most of the time, you'll be able to pay for both online. However, it can happen that you pay part of the price online and the rest of it at the airport. In that case, we'll always let you know via email inbox.
The total price for the eVisa might differ depending on your nationality and the type of eVisa. As for the processing times, they differ as well so you can read the main characteristics of them with the following information:
Standard Processing Option: This processing time lasts

4 days

and it has an average price of

USD $49.99

.
Rush Processing Option: This option is faster than the previous one, so it has a price of

USD $86.99

and lasts

2 days

.
Super Rush Processing Option: This option is the fastest one, so it only lasts

6 hours

, but you'll pay

USD $126.99

.
The prices above are based on the Paper eVisa, so they can change a little with other eVisas. Don't forget that in the case of the Paper Visa, the Government fee will have to be paid at the embassy or consulate.
How can I apply for the China eVisa?
Our application form is fast, easy, and safe, so it has the 3 most important aspects of any pre-travel document process. That's why you can be sure that it won't take you too much time. You'll only have to complete the following steps to get your China eVisa as soon as possible:
The first step is to complete the questionnaire on this link and then select your favorite processing time.
The second step is to verify that the information is correct before paying for the service. The payment can be done with a debit/credit card or a Paypal account.
The third and last step is to upload the requirements needed before submitting your application form. Don't forget to review the information once more so you can avoid mistakes.
You'll receive the confirmation receipt via email inbox after that, so stay alert to it and print it as soon as you receive it. Take the printed receipt to the interview so you can get your eVisa fast and safe.
How much time do I need to apply?
You'll probably need only 15 minutes to apply for your pre-travel receipt. That's all the time you need to invest in the most difficult part of the process because we do the rest. This way, you'll be saving much effort for your trip, making it possible to get your China eVisa in a few days.
How safe is to use iVisa.com's service to get my China eVisa?
Security is probably our main concern, so you can feel relieved when using iVisa.com, especially to apply for any travel requirement you need. The application form we created to get the China eVisa is easy-to-use and is guaranteed, so it won't be a threat to your personal information. If you're not so sure about it, then feel free to reach out to our reviews.
Where can I find more information?
You can learn more about any 2022 Beijing Olympics Boycott on iVisa.com. Keep in mind that on our website you can find many FAQs related to almost any travel document.
To receive personal attention while applying, feel free to contact iVisa.com's customer service team.