Beijing, the capital city of China, will house the 2022 Winter Olympics. The Olympics will start on February 4th and they'll end on February 20th. Many professionals believe that China is more than ready with everything related to the Beijing 2022 Olympics sustainability. That's not surprising, since China is on track to become one of the most developed countries in the world, characterized by its technological and economic advances.
That's why this country is ready to receive thousands of travelers around the world who want to enjoy the Beijing Olympics 2022. However, before entering, each traveler must make sure they have the necessary documentation. If you are interested in visiting this city during that season, don't forget to apply for the China eVisa at iVisa.com because you'll probably need this document.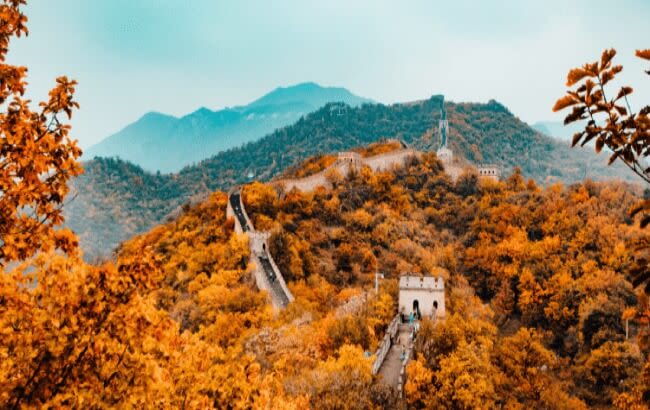 Keep in mind that less than 30 countries around the world are exempt from a visa to enter China, which is why we remind you that it's very likely that you'll need a visa to travel to China. You can relax knowing that the process is quite simple if you fill out the online form that we have available on our page.
This form makes the whole procedure much easier because you only have to worry about the interview once the application is completed. What could take months could take a couple of weeks or even less with iVisa.com.
Find out more about this topic in the following information.
Frequently Asked Questions or FAQs
Why do I need a China eVisa?
Before planning any trip to a foreign country, you must ensure that you have the travel documentation required first. That's why you'll probably need the China eVisa before entering this country in order to enjoy the Beijing Olympics 2022.
This electronic pre-travel authorization is mandatory to enter China, regardless of your purposes there. We say this because you can apply for it if you're a tourist, a worker, or even if you're traveling with a group of people.
The good news is that you can receive this document without much stress by filling in an online application form on iVisa.com. Once you finish this form, you receive a confirmation email that you'll have to print so you can have it on hand on the day of the interview. That day you'll receive the actual visa, but remember that the final approval is made by the government. Nevertheless, we can guarantee that 99% of our applicants have received easy approval after the interview.
Can I use any eVisa to enter China?
No, you cannot apply for any eVisa because that'll depend on your nationality and also the type of travel you're planning. Most nationalities have these options available:
The first thing you should do is to visit iVisa.com and check which eVisa is available with your nationality. After that, you have to select the type of eVisa depending on your travel purposes.
Remember that we only give you the Chinese eVisas, but in the case of the China Paper eVisa, you'll have to visit the embassy to complete an interview and receive the actual visa to enter China.
Where can I see if I'm eligible for a China eVisa?
You might be one of the lucky countries that don't need a visa to enter China, but the only way to know that is using iVisa.com. On our homepage, you'll be able to check the eligibility by selecting your country of origin and leaving China as the destination. The information that appears once you check that is the updated information about the travel documents you need to enter China.
What are the requirements to apply online?
Using iVisa.com is quite simple, especially because this website doesn't ask you many things to apply for your China eVisa. You have to get these requirements first before applying, but you probably have most of them:
A hotel reservation (depending on the type of eVisa).
Your valid passport.
A valid payment method to pay for the fees. It can be a credit/debit card or a PayPal.
A valid email address where you'll obtain the updates about the process and also the confirmation email that you'll take to the interview.
You might need other requirements depending on the type of eVisa, especially after you complete the online form and attend the interview. To check all the requirements needed, enter iVisa.com.
What are the processing times and prices for the China eVisa?
While planning your trip to enjoy the 2022 Winter Olympics and see the reality of the Beijing 2022 Olympics sustainability, don't forget that the China eVisa has a price. It might not be the cheapest eVisa in the world, but it's still a great opportunity to pay for a document that you'll be able to use multiple times.
With iVisa.com, you can choose one of the following processing times depending on how fast you want to obtain your eVisa. Just remember that the following prices are the average for the China Paper eVisa, so they might differ for other Chinese eVisas:
Standard Procedure Option: This option offers you the receipt in

4 days

, which is less than a week to complete the interview. You only have to pay

USD 27.49

.
Rush Procedure Option: This processing time costs

USD 89.99

, but keep in mind that you'll get the confirmation email in only

2 days

.
Super Rush Procedure Option: You'll have to pay

USD 131.99

this time, but you'll only wait

6 hours

for your confirmation email.
In the case of the China Paper eVisa, part of the fees are paid through the application form, but the other part is paid at the embassy or consulate on the day of the interview.
How can I apply for the China eVisa?
The best part of the online form at iVisa.com is that it won't take you much time. You'll be able to complete it quickly and safely by following these simple steps:
First, fill in application form with general details like your full name and passport ID, before choosing your procedure time.
Second, make sure that the information you previously gave is correct so you can continue with the payment part. In this part, you'll have to use the debit/credit card or the Paypal account.
Lastly, upload and attach the documents required to the form and click the 'submit' button to finish the 3-step procedure.
After you finish these steps, you'll receive your confirmation email and you'll have to print it to take it with you to the interview. You'll receive the actual visa once you finish the interview.
Is it safe to use iVisa.com?
By using iVisa.com you're enjoying not only fast service but also a safe one. That's why we recommend you to use this website so you can receive your travel requirements as soon as possible without risking your personal details. We can prove how professional our services are by showing you our reviews here.
Where can I find more information about the Chinese eVisa?
We can give you other details about the Beijing 2022 Olympics sustainability on iVisa.com. However, if you want personal attention to apply without a doubt, then contact our super agents, they're available 24/7.