Thousands of people around the world will visit Beijing in 2022 to enjoy the Winter Olympics. Therefore, it's almost certain that you'll be able to access not only the stadiums of this event but the famous Beijing 2022 Winter Olympics Bridge.
This bridge is better known as the San Shan Bridge, and it will cross the Gui River to connect with the city of Zhangjiakou. San Shan is translated as "3 mountains" because it's the final shape of the bridge.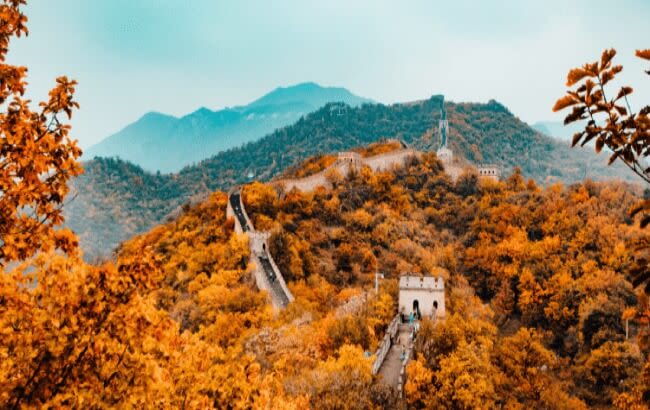 To enter the Beijing 2022 Winter Olympics Bridge and any installation of these games, it's important to have a China eVisa, as it's the mandatory document for any foreign citizen who wishes to visit China. This document is easy to obtain, especially with the procedures that iVisa.com has created to simplify your travel plan.
By using iVisa.com, you only need to spend effort on the final interview, as the rest of the paperwork is done by us. To do this, you will have to invest only 15 minutes of your day in an online application available on our page.
If you want to know more details about this procedure, continue reading the following information.
Frequently Asked Questions / FAQs
What is a China eVisa and why is it necessary for me?
While you plan your foreign trip, you cannot forget about the documents required for secured entry. These trip documents are necessary to enter not only China but basically any country on the globe.
These documents might vary from citizen to citizen, but you should know that almost all foreign nationals need a China eVisa to enter this Asian country, regardless of their travel purposes. This electronic requirement has different types, including one for business, another for tourism, and another one for family trips.
This document was imposed by the Chinese Government to allow the due entry of foreign travelers. You only need to attend a personal interview and finish an online form on iVisa.com to get it.
Will I need the China eVisa to pass through the Beijing 2022 Winter Olympics Bridge?
You'll need the China eVisa to enter China unless you're under the Chinese visa-free policy. Therefore, you'll need this document in any circumstance in this country, including enjoying the 2022 Beijing Olympics or just visiting the Beijing 2022 Winter Olympics Bridge.
Can I apply for any type of Chinese eVisa?
There are more than 3 types of Chinese eVisas, so you can choose any of them to visit the country, but always by reviewing their characteristics first so you can be sure that you're choosing the correct one. These are your options:
These eVisas can also vary depending on your nationality.
What are the requirements to apply for the Chinese eVisa?
The first thing you should do before going to the interview is entered iVisa.com to apply online for your confirmation receipt. This receipt will be the one you take to the interview.
To apply for the application form on iVisa.com, you'll only need:
Your current Hotel or Accommodation booking.
Your current passport. Make sure that it'll have at least 6 months of validity upon arrival.
A valid credit/debit card or PayPal account to proceed with the payments.
A valid email address where you'll get all the updates and the confirmation email.
Other documents might be necessary depending on your type of eVisa, so don't forget to visit iVisa.com to check that information.
What are the prices and the processing times?
The prices for the China eVisa will vary according to your nationality and also the type of eVisa you prefer. Another thing that can influence this price is the processing time, but keep in mind that iVisa.com only offers 3 types of processing times, these are:
Standard Procedure Time: You'll receive your confirmation receipt in no more than

4 days

as long as you pay the total price of

USD 27.49

.
Rush Procedure Time: This processing option is faster than the previous one, so you'll have to pay

USD 89.99

this time. You'll receive your confirmation email in only

2 days

.
Super Rush Procedure Time: You'll get the confirmation receipt in only

6 hours

, but the price will be

USD 131.99

.
Take into account that the previous prices are based on the Chinese Paper Visa, so they can vary a little with other Chinese eVisas.
How do I apply for the China eVisa?
At iVisa.com we created a user-friendly and safe application form that won't take you much effort and time. You'll only have to finish the following steps to receive your China eVisa as fast as you need:
The first step consists of an easy questionnaire that you'll have to finish on this link. After that, you'll have to choose the processing time.
The second step consists of revision, so make sure that your personal details are correct before continuing with the payment using your debit/credit card or your Paypal account.
The third step is to attach the requirements to the form before submitting it. Remember to review your information again so you can avoid errors or typos.
That's all you have to do on the application form because the rest of the paperwork is part of our duty. After that, you'll receive a confirmation receipt via email inbox. This confirmation receipt must be printed and taken to the interview so you can get your eVisa quickly and safely.
How much time do I need to apply for the Chinese eVisa?
You won't need more than 15 minutes to apply for this document. Remember that this is only the first part of the process, but it can be quite tedious if you do it by yourself, which is why we recommend you to apply using our application form.
How safe is to use iVisa.com's service to get my China eVisa?
At iVisa.com we make sure that all of the details received through the application forms are totally secured. We have top-notch software that won't endanger your details, so you can feel safe when using our online form. However, if you're not so sure about it, then we invite you to check our reviews on this link.
If I have more unresolved questions, where can I get more info?
If you still have questions related to the Beijing 2022 Winter Olympics Bridge, then feel free of exploring more FAQs on iVisa.com. Another alternative is to contact iVisa.com's customer service via chat online if you want personal assistance while using one of our forms.