There's a bit of confusion in some people when we mention the Beijing 2022 Olympics, as they believe that due to the inconveniences of Tokyo 2020, these next winter Olympics won't happen. But that's further from the truth since the Tokyo Olympics were not canceled, but rather paused due to the COVID-19 pandemic. This didn't affect the Winter Olympics in Beijing in any way because there's no relation between the two.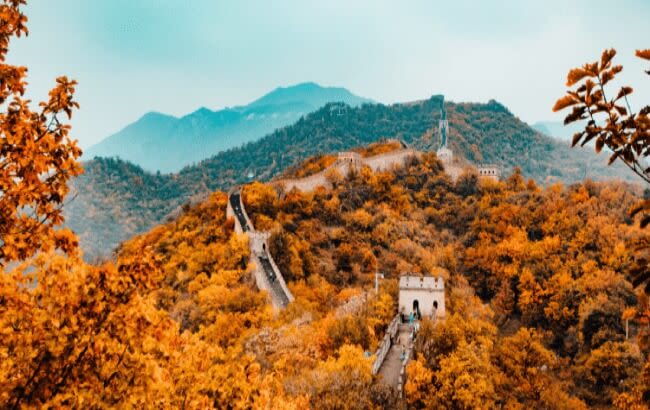 So, are the 2022 Beijing Olympics canceled? Not at all. It's an event that will be very popular, so you shouldn't miss it. To attend these Olympics you'll need, in addition to the event tickets, a China eVisa, as it's a mandatory document to enter this country if you are a foreigner.
Few countries are exempt from this visa, which is why you shouldn't worry about the process to obtain it. This process can be quite easy if you use iVisa.com as we have an online application form that can accelerate the visa process so you can be ready for the embassy interview in a few days.
If you want to learn more about this process, keep reading the information below.
Frequently Asked Questions - FAQs
Why do I have to apply for a Chinese visa to enter China?
You have to apply for a Chinese visa because it's a mandatory document for almost all foreign citizens wishing to visit this Asian territory. The good news is that you don't have to do the entire process by yourself. On iVisa.com, we created an online application form that will send you a confirmation receipt to attend the personal interview and receive your Chinese visa fast and easy.
Remember that the process to get this visa begins with the interview appointment, but you can save a lot of time on that by using our online form. Once you complete this online form, you obtain a confirmation receipt via email inbox to print it and take it to the interview. You have to visit the designated embassy to complete the interview, and you also have to take the printed receipt.
After you finish that interview, you will receive your Chinese visa and you're ready to visit China whenever you like.
This is the general process for a tourist visa, but it can vary if you apply for group visa or a business eVisa on arrival.
How can I check what type of Chinese visa I need?
If you're confused about the type of visa you need for your trip, don't worry, we're ready to help you with that topic. We invite you to visit iVisa.com and use our visa checker first (it's visible as soon as you enter the website). Once there, just select your nationality and the destination country (China in this case).
After that, you'll be able to verify which types of eVisas are available for you. The next thing you have to do is to check what's the purpose of your trip so you can easily select the proper visa.
How long is the Chinese visa valid for?
Most of the Chinese visas are valid for 30 days after arrival. However, the maximum-stay allowed can change depending on the type of eVisa you choose.
Just remember that in the case of the China Paper Visa, it's quite useful for tourism and you don't have to apply for it many times, as it can be used for 10 years after issued and it also has Multiple Entry.
What requirements do I need to apply for my Chinese visa?
The list of requirements might also vary depending on the type of Chinese visa you need. Nevertheless, the application form on iVisa.com is quite easy and it doesn't require many things to complete. You only need:
A copy of your hotel booking or valid proof of it. This document might change depending on the type of eVisa
You also need a physical copy of passport's information page. Don't forget the valid passport once you apply for this document and travel to China, of course.
Another thing you need is a valid credit/debit card or a PayPal account for payments.
Lastly, you'll have to offer a valid email address to get the confirmation email.
These requirements are necessary only for the online form. As for the rest of the process, including the interview, there might be other things required. But, don't worry, you can check the entire list of requirements with us by simply visiting iVisa.com.
Also, don't forget that since the 2022 Beijing Olympics aren't canceled, you'll have to buy your ticket for this event separately. We do not offer the sale of tickets for this event.
How much do I have to pay for the Chinese visa?
As for the total price you have to pay for your China eVisa, remember that it can change as well. This price changes depending on three things: your nationality, the type of visa, and the processing time.
On iVisa.com we always offer 3 options for processing: Standard, Rush, and Super Rush. Each of them is faster than the other, so the prices increase as well. You can have a better idea by reading the following examples based on the Chinese paper visa:
Standard Processing Time: It's the least expensive and also the slowest. It might be the slowest option, but it's still faster than other official websites. It takes

4 days

for a total price of

USD 27.49

.
Rush Processing Time: This option is faster so it's also more expensive. It costs

USD 89.99

because you wait only

2 days

.
Super Rush Processing Time: This processing time costs

USD 131.99

, so it's the most expensive. It's the fastest as well because you only have to wait

6 hours

for your confirmation receipt.
How can I apply for my China eVisa with iVisa.com?
It's quite easy to use the online form that iVisa.com created. It won't' take you more than 15 minutes of your day. You'll only have to do the following:
First, complete the online form on iVisa.com with your personal details. Choose your processing time once you're ready with your details.
Second, check the information you gave in the first step so you can easily pay for the service with your debit/credit card or the Paypal account if necessary.
Lastly, don't forget to upload the requirements needed, and after that, click on 'submit' to complete.
That's all you have to do to complete the online form. The next part is the interview at the consulate, which it'll be your only effort. Don't forget to print the confirmation email we send so you can use it at the embassy.
How safe is iVisa.com?
Safety isn't an issue when you use our online form. We have reliable software that won't endanger any detail you give, so you can feel secure when using our webpage. Plus, we also have a work team that will safeguard your personal information every time.
Where can I find more information?
To learn other details about the 2022 Winter Olympics don't forget to keep exploring iVisa.com as we have other FAQs that could be useful for it. If you prefer to receive personal attention while using our service, then contact our customer service center at any time.