When it comes to applying for a 10-year Chinese Visa, most people are worried about the cost and how to obtain it. Luckily, with iVisa, this process will be easy and affordable. It is also important to know that now you can apply for your Chinese 10-year Visa application online from the comfort of your home. Here you will find the answers to the most frequently asked questions about the Chinese 10-year Tourist eVisa pricing and how to obtain it.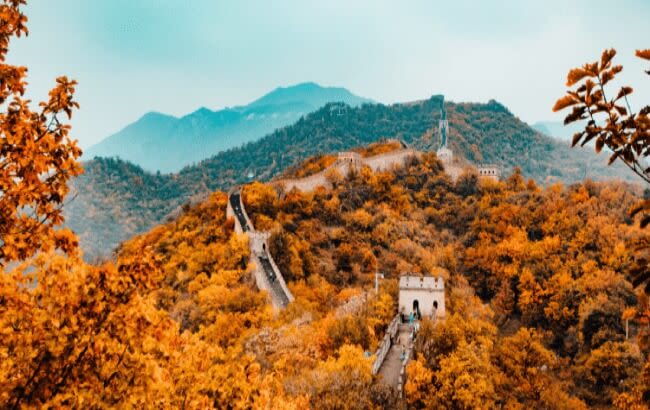 Frequently Asked Questions (FAQs)
Am I qualified for the 10-year Chinese Visa?
You are eligible for the 10-year Chinese Visa only if you're a US citizen residing in the US.
What is a 10-year Chinese Visa?
It is a visa that permits you to travel to China during a 10 year period. Remember that you can stay for 60 days Per Entry.
The Chinese Visa Form is the first part to obtain a Chinese Visa before sending your documents at your local Embassy/Consulate.
Important: visitors have to go to their local Embassy/Consulate to proceed with their Chinese 10-year Tourist Visa application.
Can you still process my visa application form if I am not a US citizen?
No. Currently, we only process visa applications for US citizens residing in the US.
How long can voyagers be in China with a 10-year Tourist eVisa?
The maximum stay is 60 days Per Entry, as mentioned above, and it allows you Multiple Entry.
What are the requirements to apply?
To complete the simple application form that iVisa offers, you will need to gather the following documents and information:
Travel itinerary.

Valid passport, it must have 1 year of validity and at least 2 blank pages. Otherwise, the China embassy/consulate will not issue the visa for 10 years.

A credit or debit card or even a PayPal account.
How long is the Chinese 10-year Visa valid?
It has a validation for 10 years after issued**, as its name says.
What is the Chinese Visa Price (10-Year Tourist Visa)
The standard fee for the Chinese visa is USD $0.00. A service fee may be charged for your Chinese 10-year Tourist Visa application, with costs that vary according to the processing time selected:
Standard processing – in 4 days, you will obtain your visa and you'll have to pay an added service fee of USD $26.99.

Rush processing – your application is processed in 2 days, and the total cost of the added service fee is USD $49.49.

Super rush processing – with this option, your request will be processed within 6 hours, and you need to pay an added service fee of USD $83.99.
The prices mentioned above include the service fee.
Begin your request here.
How does the Chinese 10-year Visa work?
Our services include filling out the application form and giving a Preparation Guide for the steps that travelers need to follow to get their Chinese 10-year tourist visa.
In the Preparation Guide, we will include a list of documents you should bring with you, along with your application to your local Chinese Embassy or Consulate in the US.
**IMPORTANT: It is important to mention that we do not guarantee that you will get an approved visa, however, our years of experience will improve your possibilities, for the moment we have more than 99% approval rate. On the other hand, we effectively help you complete the documents for the process of your visa application.
Can I still get the 10-year visa if my passport expires in less than 10 years?
Yes. You can get a 10-year visa as long as your passport is valid for more than 1 year. However, the validity period of the visa is determined by the Chinese Embassy/Consulate in the USA.
How can I apply for a Chinese 10-year Visa?
The application for the Chinese 10-year Visa is really easy, it will take you less than 10 minutes to fill in. It has only three steps:
Fill in your personal information and according to your preference select the procedure time.

Proofread your info and edit if it is necessary and pay your request.

At the end of the form, you'll see some personal questions, and then you'll need to upload all the requested documents.
If you're ready to apply for your China visa, enter here to start. Once your application is done, wait for your approval visa. Keep in mind that we have our super operators in case you have any questions.
What happens after I have applied?
Once you submit your application, you just need to wait for your visa application that will be sent to you by email. Then, you will need to follow these two steps:
Visit your local Chinese Embassy/Consulate and submit your application form and other documents required.

Pay the visa cost at the Visa Office and pick your visa.
Can I use a valid visa on an expired passport?
Yes. If you have a new passport but your visa is still valid you may travel with both passports. Note that if your personal details have changed on your new passport you will have to reapply and pay for a new visa.
Do I need a Chinese 10-year Visa if I am in transit through China?
In case your transit is up to 24 hours, you will not have to acquire a visa if you have a confirmed air ticket. Thus, you'll need to go to immigration and present both documents: passport and flight ticket, likewise, they will stamp a stopover permit, without any additional surcharge.
Is it safe to use iVisa to get my China 10-year Visa application form?
iVisa provides maximum safety and confidentiality for your personal data by investing a lot in the security of our database. Your personal information could not be safer. You can check what many satisfied customers say about us here.
I have more doubts, where can I find more info?
If you want to contact any of our agents, enter here. Also, you can find more information here.