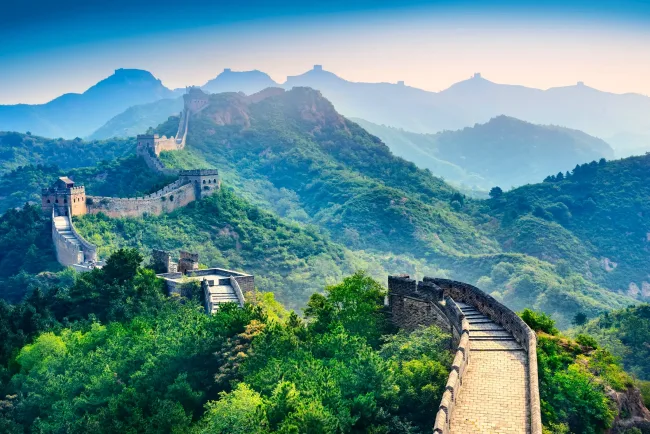 China is a great destination for a vacation whether you love to explore historical landmarks, visit modern cities, or enjoy natural landscapes. The country has a rich cultural heritage and delicious cuisine, always delighting worldwide tourists.
Turkey passport holders planning a trip to China have to apply for a Tourist Visa. We are here to help you to get this visa hassle-free. This article will guide you through the application process for a China Tourist Visa for Turkish citizens and provide you with a faster alternative to applying via the government website.
Do Turkish citizens need a visa for China?
Yes, Turkey passport holders need a visa to enter China. The visa type varies depending on your travel purpose, so ensure you apply for the right one. Check some popular China visas below.
Chinese visas for citizens from Turkey
Here are some Chinese visa types you can apply for:
China Tourist Visa: A visa for foreigners to travel to China for tourism purposes. The visa requirements include sufficient travel funds, and you must prove your intentions to return to your home country after the allowed stay.

China Business Visa: A visa for business travelers to attend conferences, meetings, or negotiations. You can choose a single or multiple-entry business visa. A letter of invitation from the Chinese business partner is among the requirements to apply for this visa.

China Student Visa: Students admitted to a Chinese educational institution must apply for this visa. It grants a student status to stay in China for an extended period.

China Work Visa: A visa to work in China, valid for 90 days to one year. You must present an invitation letter from a Chinese employer to meet the visa requirements.

Family Visit Visa: A visa for visiting a family member who lives in China. It allows a maximum stay of 180 days. The requirements include an invitation letter issued by a Chinese citizen or a foreigner with permanent residence in China.
All about the China Tourist Visa for Turkish citizens
The China Tourist Visa is the required document for foreigners traveling to China to enjoy the amazing tourist attractions and explore the country. The applicant must fill out an application form, gather documents, and attend an interview at the Chinese embassy or consulate in Turkey.
No one likes tedious paperwork; that's why you can count on us to simplify the process for you. At iVisa, we guide you throughout the application. You'll have a shorter form with clearer questions. Additionally, you'll have an exclusive visa expert to assist you and review your application for 100% government compliance.
Read all the details below and start your China Tourist Visa Guided Application.
Am I eligible to get a China Tourist Visa in Turkey?
Turkey passport holders are one of the nationals eligible to apply for a China Tourist Visa. Foreign citizens from another country can use the Visa Checker Tool to see if the visa is available to them.
Here are other criteria for China visa eligibility:
Have a valid passport with at least six months of validity remaining.

Have a confirmed itinerary, including flights and hotel reservations.

Have sufficient funds to cover your expenses while in China.

Not have a criminal record or be on a no-fly list.
Benefits of applying for the China Tourist Visa with iVisa
Time is precious! Let us help you with the visa paperwork, so you can spend yours planning your itinerary. Here are some of the benefits included in the China Tourist Visa Guided Application:
Simplified form: We offer an application form 50% shorter than platforms from the government.

Save your progress: With our platform, you can complete the form at your own pace and save progress without starting from scratch every time. These features are not available on the embassy website.

100% government compliant: Our experts will review your application to meet all the visa requirements, increasing your chances of an approved visa.

iVisa expert support: An exclusive visa expert to guide you throughout your application, helping you with any questions.

Step-by-step manual: You'll receive a detailed manual with tips to answer the difficult sections of your visa application and be well-prepared for your visa interview.
How long is the China Tourist Visa valid for Turkish citizens?
International travelers can choose between three China Tourist Visa validity options:
Single-entry China Visa: Valid for 90 days after issued and allows you to stay in China for up to 30 days Per Entry.

Double-entry China Visa: Valid for 180 days after issued and allows you to stay in China for up to 30 days Per Entry.

Multiple-entry China Visa: Valid for 1 year after issued and allows you to stay in China for up to 60 days Per Entry.
Can I get a Chinese Tourist Visa extension?
Turkey passport holders can request a visa extension to stay another 30 days in China. Ensure you request it before your visa-allowed stay is over. Check the China Embassy website for further information about visa extensions in China.
China Tourist Visa requirements for Turkish nationals
Getting a China Tourist Visa with us, you'll receive a completed list of all the necessary documents you'll need to present to the immigration officer according to your application and situation. Anyway, find below the general visa requirements for Turkey passport holders.
Required documents for the China Tourist Visa for citizens of Turkey
A recent passport-size photo. Use our Passport Photo Service to get one easily and quickly from the comfort of your home.

Copy of your original passport. It must show the passport information.

A completed application form.

Travel details - Such as flight tickets, travel itinerary, attractions tickets, and a hotel reservation or invitation letters from your hosts in China.

Enough funds to cover your trip to China - It's recommended to present bank statements from the last three months to prove at least US$ 100 per day in China.

If you apply for a visa in a different country than your citizenship, you must submit documents proving your legal residency status there.

Chinese citizens residing overseas or those who have obtained foreign citizenship, you should submit a copy of previous Chinese passports, Chinese permanent residence permits, or previous Chinese visas.
Depending on your situation, other additional documents will be required. But no worries, your iVisa experts will help you to get everything you need, ready for your embassy appointment. Apply with us to get your visa stress-free.
China Tourist Visa passport requirements for Turkish citizens
Turkey passport holders also have to meet the following requirements:
You must present an original and valid passport.

The document must remain valid for at least six months after your arrival date.

It must have blank visa pages.

You must provide a copy of the previous Chinese Visa page (if applicable).
China Tourist Visa requirements for Turkish with children
Traveling with children under 18 years of age requires the following documents:
A copy of the children's birth certificate.

A copy of the legal guardians' or parents' passport information or valid ID card.

Legal guardians or parents must go to the Chinese Visa Application Service Center personally to sign a declaration of consent when minors travel with just one parent or alone.
Chinese visa photo requirements for Turkish citizens
The photo for the Chinese visa must meet the following requirements:
Color photo with a white background, without a frame or edge.

Recent photo from the last six months.

Photo-size: 48mm x 33mm. The width of the applicant's head can't exceed 22 mm, and the height can't exceed 33 mm.

You must face the camera with a neutral facial expression, eyes open, lips closed, and ears visible.

You can wear glasses as long as they aren't thick-rimmed, tinted, or glare glasses. Headwear is only allowed for religious reasons, as long as they don't cover facial features.

The photo can't be damaged or stained.
Use our Passport Photo Service to get a 100% government-compliant photo in a few minutes.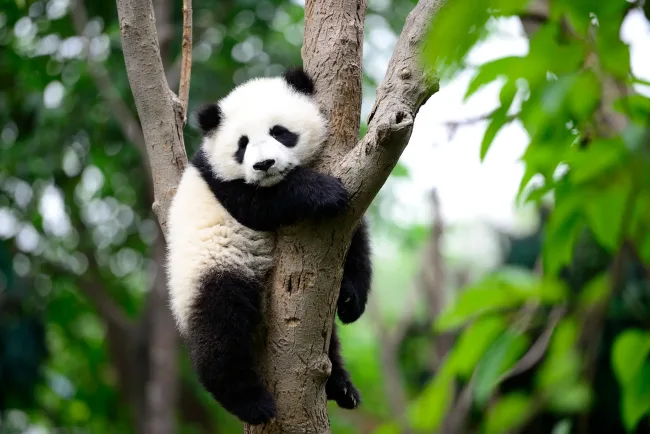 China Tourist Visa fee: Cost of the visa for Turkey applicants
The Chinese government has different fees for single-entry, double-entry, and multiple-entry visas. Also, your nationality and where you'll submit your application in Turkey will impact the fees. So, checking government fees for Turkish citizens on the Chinese Embassy website or contacting the nearest embassy or consulate is advisable.
Applying for the China Tourist Visa with iVisa, you also have a service fee, which differs according to the visa validity and nationality. Start your application now to see the exact costs for each visa.
Our Guided Application offers many benefits to increase your chances of an approved Chinese visa. Count on us to get your China visa hassle-free.
What is the China Tourist Visa processing time in 2023?
We offer a standard processing time for your China Tourist Visa Guided Application, which includes completing the application form, gathering all your documents, reviewing information for 100% government compliance, and scheduling a visa interview.
Standard processing time:

30 days
Then, it's time for your visa appointment, where you'll have the interview and present the required documents. After that, the Chinese government will process your application. You can choose between three processing options for foreign visitors:
Regular applications: 4-5 working days

Express applications: 3 working days

Rush applications: 2 working days
Once it's issued, you'll receive your passport with the Chinese visa sticker.
China Tourist Visa application form: How to apply for a visa in Turkey
Applying for a Tourist Visa with our services is easier because you have full support throughout the application. All you need to do is follow these three steps:
Step 1: Complete our simplified and easy visa application form online in just a few minutes. Provide travel and personal details.

Step 2: Pay the service fee using a credit or debit card and submit the required documentation according to the instructions and tips you have received by email.

Step 3: Attend the interview appointment at the embassy with the documents and pay the Chinese government visa fee.
Your iVisa expert will help if you have any questions during the process. Get your China Tourist Visa and be ready to explore this fantastic destination!
Common mistakes in a China Tourist Visa application
Errors can delay your visa or even lead to rejection. Here is a list of common mistakes to avoid when applying for a China Tourist Visa as a Turkish citizen:
Providing an incomplete or inaccurate application form: Ensure you double-check all the application form information and that everything matches your documents.

Providing insufficient or incorrect supporting documents: We know it's a long list of required documents. Ensure you bring everything with you to your visa appointment.

Not providing a clear and recent photograph: Check the photo requirements section above to guarantee your picture is 100% government-compliant.

Not disclosing a criminal record or providing false information: A serious crime in your criminal record can lead to a denied visa. But it's crucial to be honest and clear in your answers.

Not applying for the correct type of visa: Remember your visa types must correspond to your travel purpose. We are here to help you to avoid all these mistakes. Our iVisa experts will assist in a smooth process and error-free application.
How to prepare for the Tourist Visa interview at the Chinese Embassy?
Attending a China visa interview can be a nerve-wracking experience, especially if it's your first time applying for a visa. However, with the right preparation and mindset, you can increase your chances of a successful interview. Here are some tips for Turkish citizens attending a China visa interview:
Be prepared: Bring all the required documents and practice answering potential interview questions.

Dress appropriately: As in a job interview, it's advisable to dress professionally and conservatively. Avoid wearing revealing or flashy clothing to not give a negative impression to the consular officer.

Be on time: Arrive at the consulate or embassy on time, or even a few minutes early. Being punctual shows you respect the consular officer's time and take the interview seriously.

Speak clearly: Ensure you speak clearly and audibly during the interview. If you're nervous, take a few deep breaths and speak slowly to ensure that the consular officer can understand you.

Be honest: Honesty is crucial. Don't lie or provide false information, as this can lead to a denial of your visa application.
With the right attitude and preparation, you can increase your chances of a successful visa application.
My China Tourist Visa in Turkey was denied. What should I do?
It's possible to appeal and provide additional details to update your China Tourist Visa application. Nevertheless, it's up to the consular officers to decide whether or not to review your application.
Alternatively, you can reapply for the visa. In this case, ensure you don't repeat the same mistakes as the previous visa application. Let our visa experts help you to submit an error-free application.
More questions about traveling to China?
Are you ready to go to the Istanbul International Airport and jump on that flight to explore the amazing Chinese cities? We're sure it will be a remarkable experience. Check our ultimate China travel guide for more travel tips to prepare for this vacation.
If you still have questions about the China Tourist Visa or any other document, please contact our expert customer service team via online chat or email at [email protected]. We will be happy to help you!