It is nice to know that Australians can travel to 157 nations without having some kind of visa. Unfortunately, China is not part of these countries, so if you are an Australian citizen and want to travel to China, you will need to apply for a visa.
Applying for a visa to China is not easy and it takes approximately 2 weeks to complete the process. Therefore, we will present you step by step how to acquire the Chinese Tourist eVisa in an easier way and without so many complications.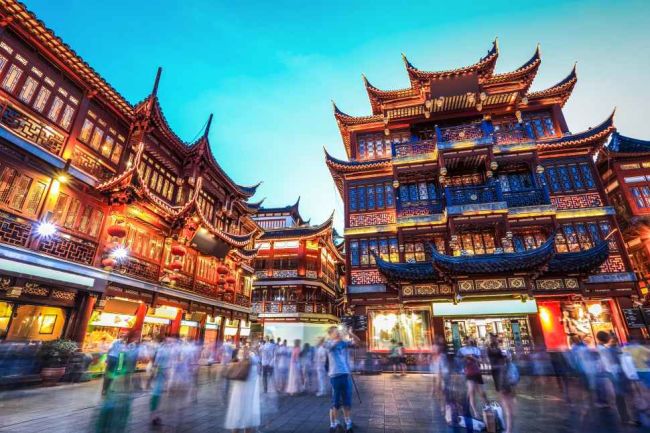 Frequently Asked Questions (FAQs)
Do Australian Passport Holders Need a Visa to Go to China?
Australian citizens need to get a valid eVisa to visit China. But, if your plan is to travel to Hong Kong or Taiwan, you will not need any type of visa. Review here all the essential requirements to obtain a visa.
What kind of visas there are for Australian traveling to China?
We have 3 kinds of visas available:
Tourist Visa.

Group eVisa.

Business Visa on Arrival.
In this article you will find many details about the Tourist visa. If you want to review more information about this, you can visit here.
What is the Chinese Tourist Visa?
The Chinese Tourist Visa allows the holder to visit China.
It is a permission that authorizes you to travel to China. In addition to that, before sending all requested documents at your assigned Application center, you must complete the Chinese Visa Application Platform. In that way, you will obtain your Chinese visa.
For this reason, we offer you the service of filling in your Chinese visa request and providing you all the steps you must follow in order to acquire your Chinese Tourist visa.
NOTICE: to continue with your Tourist Visa request, You will have to visit your assigned China Visa Application Center.
If the visa is zero cost, why do I need to pay?
We will offer you an easy and quick way to process your visa. Not only that but we help you with the process of your application and that's why we only need a few minutes of your valuable time. Besides that, we give you a Preparation Guide for your visa. For that reason, you have to pay a minimum amount for the service we provide you.
How Long can Australian citizens stay in China for?
You will be able to stay in China for a total of 30 days Per Entry and this eVisa is for a Single Entry.
What are the requirements to apply online?
Please, collect all the documents that we will let you know below before starting the form:
Valid passport with at least 6 months of validity and 2 blanks pages.

Travel Itinerary

Credit/Debit Card or PayPal Account to pay for your visa online.
How long is the China Tourist eVisa valid?
It will have a validation for 90 days after issued.
What are the processing time and prices?
For your comfort, we provide you 3 alternatives for processing time and prices:
Standard processing – this is one of the most comfortable and chosen options for our customers.It takes around 4 days to obtain your visa and for that you need to pay USD $34.99 including the service rate.

Rush processing – this process allows you to have your visa approximately in 2 days paying a total of USD $65.99. It includes the service payment.

Super rush processing – in case you need your eVisa urgently, this option is for you because your visa will be ready in 6 hours, and for this you will have to pay the amount of USD $108.99 (service fees included).
Apply here if you are interested in traveling to China.
How does the China Tourist eVisa work?
It is important to know that we provide our clients with the service of filling out the entire Form and a and also giving them all the necessary instructions so that they can finally obtain their Chinese tourist visa.
In addition, you should know that once you have already applied for your Chinese visa form, you will be given a guide in which you will see all the documents that you will need to present for your request at the Chinese Visa Application Center either in USA or Australia.
How long does it take to apply for a Chinese Visa for Australian citizens?
The approximately time is around 10 minutes. Just complete the application and then do not worry about anything because we will inform you as soon as possible about the status of your request via email.
How can I apply for a China Tourist eVisa?
To apply this eVisa is not complicated at all, just follow the instructions:
Fill out your personal data and according to your preference select the processing time.

Review your information and edit if it is necessary and pay your application using your credit/debit card or Paypal.

At the end of the form, you will see some personal questions and then you will need to attach all the requested documents.
If you are ready to apply for your China visa, click [here](/apply-online/china nationality=AU&selectedVisaCategory=10). Once your application is completed, wait for your approval visa. Remember that we have our super agents in case you have any doubts.
Once I obtain the Chinese application form, what do I need to do next?
Follow these steps to successfully complete your request:
Send your request form and all the required documents to your assigned China Visa Application Center according to the State where you live.

To pick up your visa, you must first pay the visa fee at the Visa Application Center.
What documents do I need to present to the Visa Office of Chinese Visa Application Center?
Printed application form with a recently-taken color passport photo against a light background attached.

Valid passport (at least 6 months of validity and 2 blank pages).

Flight itinerary.

Hotel Reservation or Invitation Letter.

Proof of legal residence: Driver's license or government ID, or a utility bill.
In Australia, which Chinese Visa Application Center do I have to go to?
It depends on where you live, so we will show you the available embassies and consulates, below:
CVAS in Sydney: New South Wales.

CVAS in Brisbane: Queensland.

CVAS in Melbourne: Victoria.

CVAS in Hobart: Tasmania.

CVAS in Perth: Western Australia.

CVAS in Canberra: South Australia, Northern Territory, and Australian Capital Territory.
Do I need a visa if I have a layover in China?
In case that your transit is up to 24 hours, you will not have to acquire a visa if you have a confirmed air ticket. Thus, you will need to go to immigration and present both documents: passport and flight ticket, likewise, they will stamp a stopover permit, without any additional surcharge.
What can I do if I make a mistake in my application?
If this is the case, please do not hesitate to talk with our customer support service as soon as you can in order that they can help you.
Unfortunately, if we have already finished your request, we can NOT modify anything and you will have to request again. However, you will NOT make an additional payment for the service.
Is it safe to use iVisa to get my China eVisa?
We are a company that grants legal visas, so from the beginning, we have always focused on the security of our clients' personal information. For that reason, don't feel worried about it and trust us. However, there are many people who doubt that, so visit our website and read all the testimonials from our clients.
I have more unresolved questions, where can I find more info?
Please click here if you have any questions and we will be very glad to assist you; besides, enter here to check more details about your visa and FAQs.